Get Stoked for the Fall Issue of Middle Market Growth
Look out for MMG's upcoming agriculture issue, featuring a cover profile of a vertically integrated cannabis company plus a deep-dive into ag industry trends.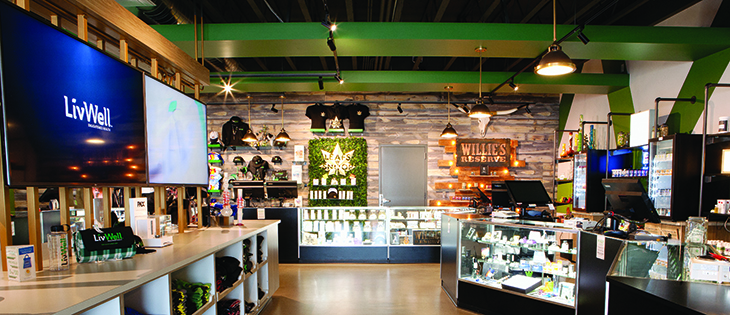 The fall issue of Middle Market Growth takes a deep-dive into the evolving agriculture industry, including emerging areas of investment, like cannabis.
The print edition will hit ACG members' mailboxes at the end of the month. If you're not an ACG member or prefer to read the magazine online, look out for the digital version, which will be available on the site next week.
ON THE COVER //
Secret Stash No Longer: LivWell Leads a Marijuana Movement
One of the largest vertically integrated marijuana distributors in Colorado is growing fast but faces tax and financing hurdles amid an uncertain regulatory environment.
INSIDE THE ISSUE //
Agtech Is Growing up, but Is It Too Green for PE?
Private equity investors are closely watching advancement in agricultural technologies such as crop genetics and livestock monitoring tools, eager for ways to jump-start sluggish top-line growth in the ag sector.
Policy Points
Cybersecurity is top of mind for policymakers as well as investors. ACG hosted a briefing to help lawmakers and their staff understand how this issue impacts the middle market.
MidPoints by John Gabbert
PE firms looking to get in on the technological revolution happening on the farm may need to tweak their traditional approaches. PitchBook's John Gabbert offers investors strategies for success.
Quick Takes
Agriculture innovation is on the rise—literally. MHT Partners' Craig Lawson describes how vertical farms are showing up in cities across the world as a new way to extend growing seasons and produce food closer to consumers.
---
GET INVOLVED //
Have a story idea? Please contact MMG Editor Deborah Cohen.
To learn more about advertising and sponsored content opportunities, contact Kathleen Gallagher, senior manager of national advertising sales.
Stay up to date with MMG on social media. Follow the magazine on Twitter and LinkedIn. And catch up on past issues available in the archive.