Two guests shared insight into the power of brands in fitness and fashion.
Elizabeth Cutler, founder and former CEO of SoulCycle, and Pauline Brown, the former chairman of North America for luxury goods conglomerate LVMH, spoke during ACG's annual InterGrowth® conference in Orlando, Florida, on Tuesday.
Speaking to Karin Kovacic, managing director for the East Coast region at Monroe Capital, Cutler recounted how she and her business partner grew the number of SoulCycle's indoor cycling studios to more than 88 locations across North America from a single studio in New York City.
Before co-founding the company, Cutler says she struggled to lose weight after becoming a new mother in 2006. She tried workout classes at her gym but found them to be intimidating and lacking inspiration, which seemed to be part of the gym's business model.
"There's this friction around working out," she said. "Most people are accustomed to going to the gym, signing up for a class, they take your money and really hope you'd forget or become demotivated."
It was also difficult to register for fitness classes. Members had to sign up in person and in advance, another obstacle to participating. "And that seemed dumb to me," she said. "It would be more efficient to register online."
And then the wheels starting turning: Cutler saw an opportunity to build a better fitness business. "Being an entrepreneur is a calling," she said. "If I'm not going to listen to my voice, who is?"
Getting the funding to open their first location was difficult. In the wake of the financial crisis, banks weren't lending, so Cutler and her partner gathered what money they could and self-funded their launch.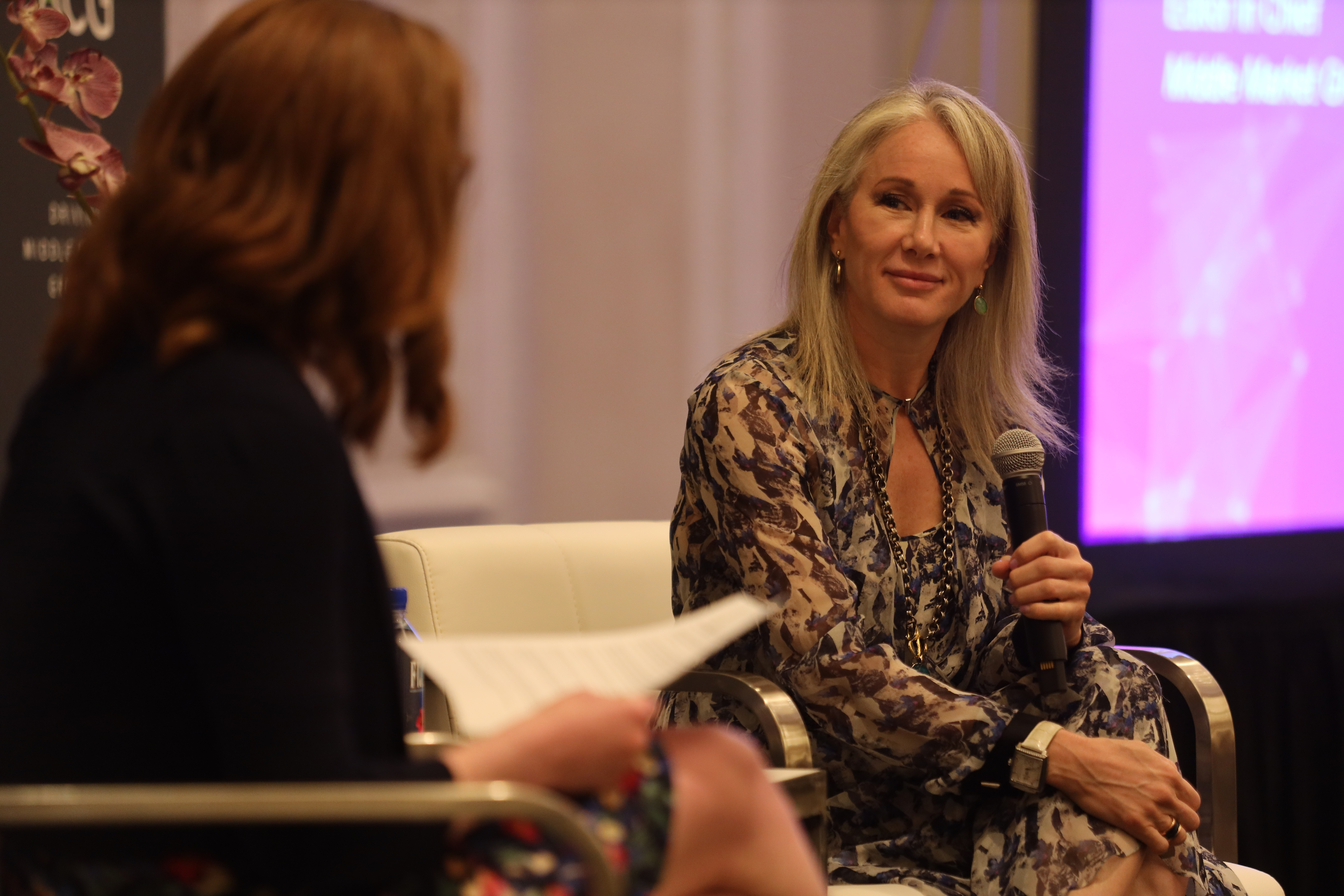 Cutler and her business partner, Julie Rice, opened the first SoulCycle location in New York City in 2009. The space they rented through Craigslist was bare bones. The property was a former mortuary and there was no signage outside.
But SoulCycle became what other gyms weren't: inviting, inspiring and exciting.
"It was important to create an environment where anyone could walk through the door," Cutler said.
When Cutler painted the iconic wheel logo on the wall inside the business, she joked, "What if this becomes the next Nike swoosh?"
A few months after opening the first location, the business was solvent, so Cutler and Rice decided to open a second location. It was cash positive from Day One.
Cutler eventually left SoulCycle, in 2015. Today, her new firm Dopamine Ventures helps support other entrepreneurs with funding as they grow their businesses. 
Exploring Business Aesthetics
Like Cutler, Pauline Brown knows what it takes to grow a business. She reflected on her experience working with the world's most influential luxury brands during an onstage interview with Middle Market Growth® Editor-in-Chief Kathryn Mulligan.
In the 1990s, Brown joined Estee Lauder as a vice president to lead the expansion of the company's multi-million-dollar beauty brand portfolio.
She later joined The Carlyle Group to help build the firm's consumer and retail practice, but she left, in part, to seek a healthier work-life balance. Ultimately she joined European luxury goods company LVMH as chairman of North American operations.
Speaking extensively on her own experiences trying to find satisfaction in the workplace, Brown strongly advocated for setting career goals and not being afraid to take chances.
"It's always scary to leave," she said. "But people leave money on the table playing it safe."
Brown also spoke about the growing need of private equity and other industries to update their approach to talent management to foster more creativity, an essential aspect of what she calls "aesthetic intelligence," the ability to understand, interpret and articulate feelings elicited by a particular object or experience that doesn't adhere to typical business models.
"Creativity doesn't come through tireless input. It comes through allowing your mind to explore, through interaction and connection and life experience," said Brown, who has since left LVMH. Today she's a faculty member at Harvard, where she teaches a class she developed called "The Business of Aesthetics."
By accommodating different viewpoints, firms can cultivate a diverse workforce and increase their value, she added.
"Now, I'm not saying private equity should be unionized and everyone should be given a 35-hour work week," she said. "But I do wish for the sake of the long-term value proposition that it would be a little bit more open to different ways of thinking."

Benjamin Glick is ACG Global's marketing and communications associate.