What game plan should you have going into a deal?
There is a reason why coaches make their players do drills over and over again. Being able to predict what your team members will do before they do it is essential to success, which makes fundamentals core to any team interaction.
The fundamentals of the deal process have been honed over decades. They include more defined letters of intent, deeper financial and tax due diligence, a detailed framework around net working capital, more timely appraisals and faster purchase agreement redlines. These deal fundamentals all move the ball down the field toward closing.
But every team must evolve to stay competitive, and that's where recent additions to the game plan come into play. As part of their M&A due diligence process, successful deal teams now perform cybersecurity audits, customer satisfaction surveys, management personality and emotional intelligence assessments, enterprise resource planning (ERP) integration compatibility reviews, culture assessments and employee engagement surveys. Your team must adapt and add these new tangible and intangible fundamentals to your game plan.
How are the best deal teams built?
While working with NFL teams, Wipfli LLP has seen how important the right players are to successfully executing a strategy. It's no different for a deal. The key to building a strong team is a mix of internal and outside professional help. Coordinated efforts yield more movement, and removing redundancy reduces seller frustration. Good defense—aka, managing the seller—is as much a part of the team's work as due diligence and other game-plan fundamentals.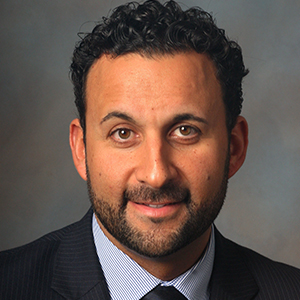 Michael Vaccarella
Title: Managing Director, Private Equity and Transaction Advisory Services
Company:Wipfli LLP
Location:Chicago
Expertise:Vaccarella leads Wipfli's National Private Equity Services practice with a focus on transaction advisory services. Wipfli is a top 20 CPA firm focused on middle-market growth, compliance and deal flow.
When do you call the deal audible?
Deal disruptions can catch a team off guard. During this crucial time, the transaction will either fall apart or move forward. Sometimes the audible is to walk away. Sometimes the audible is just a shift in mindset or change in expectations. We see this most often in the middle market with net-working-capital issues, cost accounting, customer deposits and revenue recognition. On top of those issues, an uncooperative seller with unreasonable demands puts real pressure on the team.
The best teams have seen and are prepared for the trick plays, the trash talk and the deceptive formations that can potentially derail a deal. The key to winning the deal game is having a team that is equipped—both emotionally and mentally—to call an audible, strategize around the complexities, and create solutions that satisfy both the buyer and seller to get the deal done.
This article originally appeared in the January/February 2019 issue of Middle Market Growth. Find it in the MMG archive.