What are the costs of high-volume legal work?
Negotiating and managing recurring legal documents, such as non-disclosure agreements, joinders and engagement letters, can impose significant costs on companies, but established solutions—whether handled internally or outsourced to traditional law firms—are imperfect.
Corporate law firms were created to address complex matters, not routine legal work. Such work is usually delegated to junior staff, and negotiation turnaround time is negatively impacted by competing, higher priority tasks. Plus, the work is usually billed at costly rates. Some companies assign in-house counsel or employees in business roles to handle the work. Unfortunately, routine processes face speed and efficiency issues while they compete for time with higher impact tasks. Employees in business roles often lack formal legal education, which may result in subpar negotiation outcomes and increased noncompliance.
Without standardized processes or systems, inefficiencies will arise. People in an organization may take different positions on the same document type with the same counterparty and be unable to answer critical compliance questions. And they cannot quickly reference and benchmark against historical precedent to improve the efficiency and outcome of future negotiations.
How is legal tech solving these pain points?
Alternative legal service providers, or ALSPs, offer solutions to help companies address the opportunity and monetary costs imposed by routine legal work. These solutions utilize a range of technologies, including cloud computing, document management software and data management tools. Some ALSPs use one technology to address a single pain point, while others offer comprehensive solutions to automate entire processes. Implementing a legal technology solution can unlock abundant benefits. For example, document management software can improve workflow efficiency and allow companies to track the status of ongoing negotiations. Cloud technology enables scalable, cost-effective solutions by creating virtual networks of experienced corporate attorneys.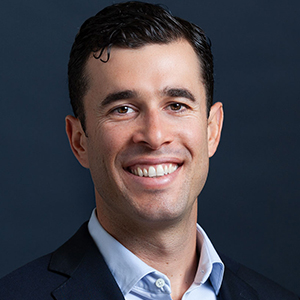 Troy Pospisil
Title:Founder and CEO
Company:InCloudCounsel
Location:San Francisco
Expertise:Pospisil oversees efforts to scale up the legal technology company, bringing its global, end-to-end solution for negotiating and managing routine legal work to some of the world's leading companies.
What other benefits can legal tech provide?
Legal technology companies can help create new value. One example is data extraction technology. Enabled by artificial intelligence, companies can leverage legal and business terms in their recurring agreements to gain insights about market trends based on historical contracts.
Private equity sponsors often want to analyze the terms of their stock purchase agreements. Collecting data on indemnity caps, baskets and survival provides insight into where the market has settled in various scenarios. Companies can identify trends in agreements over time or explore a subset of documents and data that match specific criteria for use in future negotiations and when managing compliance obligations.
This article originally appeared in the May/June 2019 issue of Middle Market Growth. Find it in the MMG archive.