How has access to technology benefited midmarket companies?
It's all about cloud-enabled solutions, which are now easily accessible to midmarket companies, allowing them to expand and grow quickly. This is a game-changer because it means midmarket companies can run similar to large enterprises—but with even greater efficiencies and innovation now that technology is easy to buy, deploy and use.
At SAP, we've watched companies across industries accelerate their growth using technology that is meant to specifically address their industry segment. MOD Pizza, a chain of casual pizza restaurants, is one example. In 2016, the company was named America's fastest-growing chain restaurant by Technomic, and today it has more than 400 locations across the U.S. and U.K. To support its aggressive growth, MOD adopted an SAP cloud technology that allowed the company to reduce redundancies in its business and sustain its growth. Because MOD hires about 200 employees a week, it also started using SAP's human resources solutions to recruit, train, develop and manage its staff.
How can PE firms use technology for operational improvements?
Private equity investments account for 25% of the midmarket segment in North America and cover key growth sectors of the economy. By using technology solutions within their portfolio companies, PE investors can increase the value of their investments by achieving operational efficiencies, streamlining business operations, enabling smart datadriven decision-making and improving cash flow.
Using cloud technologies can help firms increase the short-term and long-term value of their holdings, regardless of their geographic scope. At SAP, our partners range from large global private equity firms like The Carlyle Group and General Atlantic to North America-focused firms like American Securities.
How does workplace diversity impact innovation?
I'm extremely proud of our commitment to a diverse workforce. SAP's Autism at Work program is one of our initiatives, and as a father to a son on the autism spectrum, this is near and dear to my heart.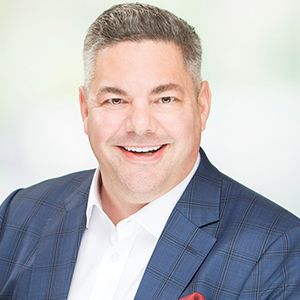 Greg Petraetis
Title: General Manager, Mid-Market Business
Company: SAP North America
Location: Washington, D.C.
Expertise: Drawing on more than 30 years of experience as a sales technology executive, Petraetis oversees the mid-market and partner business segment for SAP North America, the largest enterprise software company in the world. Eighty percent of SAP's 435,000 customers are midmarket companies.
We launched the program five years ago with a commitment to hiring, mentoring and developing people on the autism spectrum. To date, we've hired close to 200 individuals and find they have a unique set of skills to offer our organization, particularly in software development.
This is what sets SAP apart from other technology companies: We're making a difference while taking an innovative approach to running a business. In return, we bring that back to our customers.
This article originally appeared in the July/August 2019 issue of Middle Market Growth. Find it in the MMG archive.