On the Move: Summer 2023
A look at the latest hires and promotions from the Summer 2023 issue of Middle Market Executive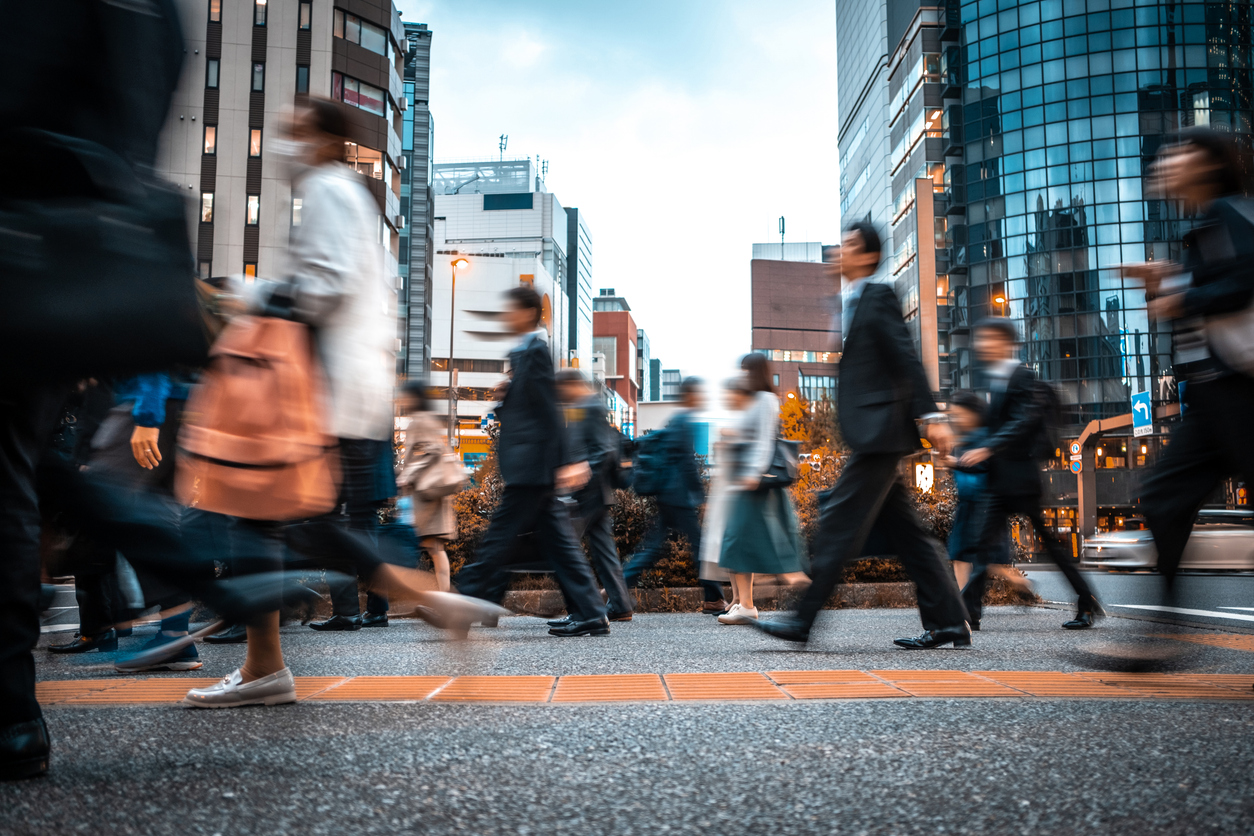 TRACY ROSSER
Tracy Rosser has been appointed the strategic advisor of NewRoad Capital Partners, a growth equity firm based in northwest Arkansas. Prior to NewRoad, Rosser was the executive vice president of operations at Transplace/ Uber Freight, a logistics/transportation technology company.
Before that, he spent more than two decades at Walmart, where he served as senior vice president of transportation and supply chain, chief operating officer of Walmart Transportation and senior vice president of store operations for the Southeastern United States.
At NewRoad Capital Partners, he will be working with six operating partners and six strategic advisors to help refine and execute the firm's investment thesis.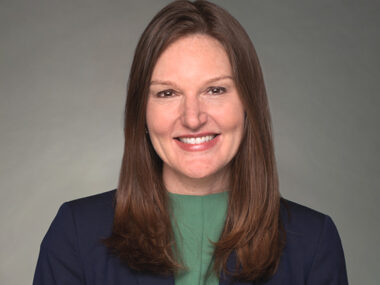 MONICA YAVIN
New York-based One Rock Capital Partners appointed Monica Yavin as its chief people officer. Yavin is leading all aspects of human resources, driving talent management initiatives and spearheading recruitment programs and practices. Before joining One Rock, Yavin served as senior HR business partner and head of learning and development at First Eagle Investments, where she advanced strategic human capital initiatives focused on the investment, sales and marketing teams. At First Eagle, she led the learning and development function, designing and implementing performance management and talent strategy, as well as leadership development programs. Before that, Yavin was head of learning, global functions, at American International Group and held various roles at Citigroup and Bank of America.
BRIAN LEEN
Vivify Specialty Ingredients, a provider of specialty colorants, additives and ingredients for various industries, has announced the appointment of Brian Leen as its new CEO. Vivify is backed by Gryphon Investors. Leen, who has been a board member of Vivify since 2021, will succeed former CEO Devlin Riley. Leen brings deep industry experience to the role, having held leadership positions in companies such as Gopher Resource and ADA Carbon Solutions. As Vivify's CEO, he will be responsible for diversifying the company's product line and adding innovative services.
MATTHEW DEANS
Pentec Health, a provider of patient-specific compounded sterile medications and complex in-home clinical services, has announced that Matthew Deans will lead the company as president and CEO. The company is backed by New York-based Wellspring Capital Management. Deans has been Pentec's chief strategy officer since January 2022. He previously worked as senior vice president of business development for Option Care Health, where he led product and service development across pharmaceutical manufacturers, health plans, healthcare systems and providers.
Deans was part of the management team that led the sale and carve-out of Walgreens Infusion Services to Madison Dearborn Partners in 2015 to form Option Care and completed the merger with BioScrip in 2019 to form Option Care Health. As Pentec Health's new CEO, Deans will focus on strategic growth of patient care services and products to address complex care. He will also join Pentec's board of directors. Deans succeeds Paul Mastrapa, who will continue as Pentec Health's executive board chairman.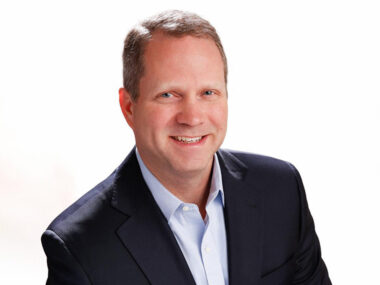 JEFF GIFFEN
Corona, California-based Agile Sourcing Partners, a supply chain services company and a portfolio company of Post Capital Partners, appointed Jeff Giffen as CEO. Before joining Agile, Giffen was the senior vice president of engineering and operations at Osmose Utilities Services in Georgia, where he led the firm's Steel Structures Services business as well as its international business units.
Giffen was also a regional engineering manager for Hanson Pipe and Precast in Jacksonville, Florida, where he oversaw all engineering activities for the company's Southeast region. He also worked at Tindall Corp. and Caldwell Tanks, holding various engineering and management positions. As Agile's CEO, Giffen oversees the company's mission to increase agility and efficiency in modernizing utility and energy infrastructure.
BERND LEGER
Bernd Leger has been named the chief marketing officer at Cornerstone OnDemand, a provider of learning and talent experience solutions. Cornerstone OnDemand is part of the Clearlake Capital Group portfolio. Leger will focus on the company's global marketing function, including global field and digital marketing, product marketing, and brand and customer advocacy. He will also help drive customer value and brand success to scale demand and customer growth.
Leger previously served as the CMO of Mimecast, a cloud-based email management company, where he played a significant role in taking the company private and serving as the executive sponsor for the organization's diversity, equity and inclusion initiatives. Before Mimecast, he was CMO at Nexthink and held several marketing leadership positions at software and cybersecurity companies.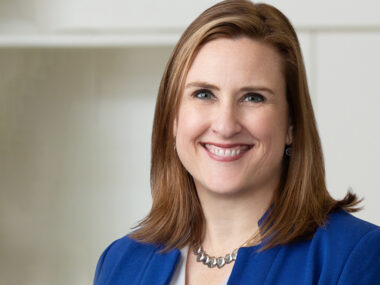 ALYSSA FOX
Capstreet, a Houston-based lower middle-market private equity firm, has appointed Alyssa Fox as senior vice president of marketing in the operating executive group. Fox will work with the investment team and portfolio companies on brand and go-to-market strategies.
Before joining Capstreet, she was the vice president of channel marketing at Alert Logic, a managed detection and response provider, where she drove the channel pipeline, built innovative co-marketing campaigns with partners and managed the company's partner program. She has also held senior leadership positions in marketing and content development at multiple private and public software companies, including Graylog, Micro Focus and NetIQ.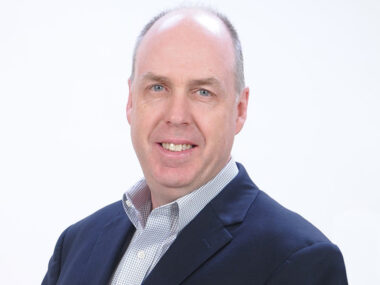 TIM SWANSON
Rohrer Corp., a North American packaging manufacturer headquartered in Wadsworth, Ohio, appointed Tim Swanson as its new CEO. Swanson will also serve on the Rohrer Corp. board. Wellspring Capital Management purchased Rohrer in 2021. Swanson previously worked at Bettcher Industries, a global protein processing platform, where he served as CEO.
He also served as president with Barnes Group, where he led its global force and motion systems platform. Prior to Barnes Group, he worked in various leadership positions at Illinois Tool Works and Whirlpool Corp. At Rohrer, Swanson replaced Steve Wirrig, who had been president and CEO at the company since 2016.
CHRIS STOREY AND AARON HENCKE
Silver Creek Midstream, a private midstream company that operates crude oil gathering, transportation and storage assets in Wyoming, has announced the promotion of two senior leaders, Chris Storey and Aaron Hencke. Storey, who previously served as senior vice president and CFO for Silver Creek, has been promoted to president and CFO, where he will assist in the overall management of the company.
Hencke, who previously served as senior vice president of operations, has been appointed executive vice president and COO, where he will continue to lead the daily operations of the company's assets in Wyoming. Silver Creek is backed by equity commitments from Tailwater Capital, The Energy & Minerals Group and Silver Creek Management.
AMY AMICK
Aspirion, a technology-enabled healthcare revenue-cycle management provider for complex claims and revenue integrity, has named Amy Amick as its new chief executive officer. Aspirion is backed by Linden Capital Partners and Aquiline Capital Partners. Amick was most recently the president and CEO of SPH Analytics, a healthcare measurement and analytics platform company, where she achieved substantial top- and bottom-line growth, leading to its acquisition by Press Ganey in 2021.
Before that, she worked at several healthcare tech companies including MedAssets, M*Modal, Microsoft's Health Solutions Group and Allscripts/Misys. At Aspirion, Amick will help the company deliver next-generation reimbursement solutions, capitalizing on its existing investments and rapid advancements in AI and machine learning.
Middle Market Growth is produced by the Association for Corporate Growth. To learn more about the organization and how to become a member, visit www.acg.org.