How to Navigate the Digital Transformation Revolution
Company.com's Ryan Clark offers insight into digitization pitfalls to avoid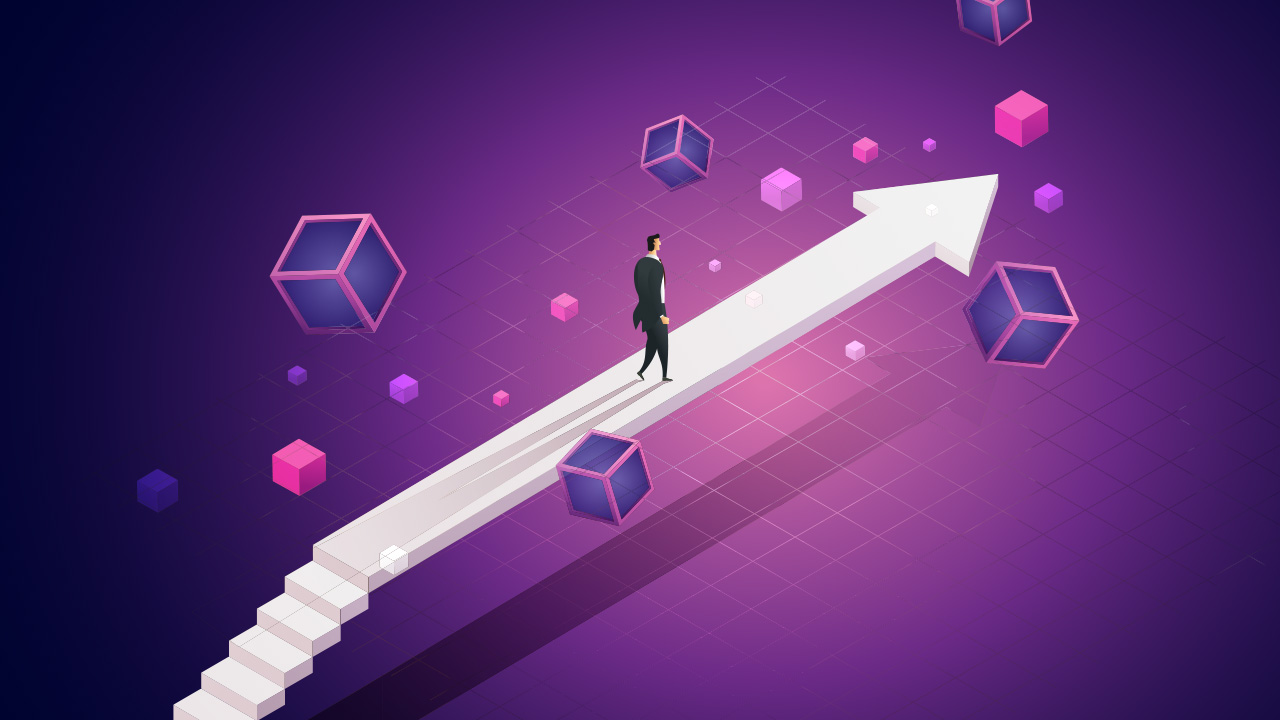 Even though middle-market business leaders have been familiar with digital transformation for years, many still struggle with adopting the right digital mindset.
Digital transformation—the process by which digital technologies improve customer experience, work culture, operations, secure data management, supply chain management and technology integration—is still tricky because it's not a one-size-fits-all proposition.
---
This section of the report is sponsored by Company.com and originally appeared in Middle Market Executive's Summer 2022 issue. Read the full story in the archive.
---
But more importantly, some leaders have lost sight of the purpose of digital transformation, says Ryan Clark, chief technology officer of Austin, Texas-based Company.com, a digital experience platform that allows companies of any size to get past siloed data and disparate technologies, providing a frictionless and connected customer experience.
Companies that don't consider the human side of technology will fall behind, leading to lagging profits, according to Clark.
"In this 'post-pandemic, future of work' era, more than ever, digital transformation means leveraging technology to improve the human experience," he says.
Pitfalls to Avoid
When companies decide to move toward digital transformation, many make a crucial error by forgetting about the people involved, Clark says. Companies that succeed in digital transformation take a holistic approach, focusing on equal parts human-centered and technology-driven change. "In terms of pitfalls to avoid, I would caution against starting tactically with an approach that is neither holistic nor human-centered," Clark says.
Another problem is moving too fast with major changes, which Clark calls the "big bang approach." Instead of making meaningful, incremental changes, some companies opt for an all-or-nothing proposition where change happens too fast or not at all.
Related content: Considerations for Tech Transformation in Business
"There are ways to achieve what we call modular, or incremental, transformation," Clark says. "It's a much more realistic way to approach things because you can show value along the way, which is incredibly important for both momentum and executive buy-in."
In this 'post-pandemic, future of work' era, more than ever, digital transformation means leveraging technology to improve the human experience.

Ryan Clark

Company.com
Changes in the Digital Transformation World
Digital transformation is moving forward rapidly, especially in the last few years with two particular technologies taking the lead, Clark says.
For example, the intelligent composable business—a modular business model that recognizes the interdependence of individual components—has recently evolved as a more holistic business trend.
He adds that the internet of behaviors, which is behavior data analysis about how people use technology in their purchasing decisions, has become a complement to the internet of things, through which physical devices collect and share data.
While digital transformation can be an exciting step forward for businesses, leaders should consider how it will affect their staff. Gone are the days when employees worked 30 years in the same job with little new training. Now, with technology rapidly changing, employees will need new skills.
Clark says that artificial intelligence and automation will likely replace about 80% of what businesses do, so employees will work with AI and do the work that requires empathy and critical thinking, for which humans are uniquely suited.
"First and foremost, humans are still, and will continue to be, at the center of digital transformation," Clark says. "Secondly, identity, security and privacy will continue to be at the forefront of all these initiatives. Unfortunately, though, this is still the least understood area among technologists and corporate leadership alike."
Related content: Lessons from the Front Lines of ACG's Digital Transformation
Ryan Clark is CTO at Company.com