Choosing Leaders for Your Next Phase of Growth
Are the employees who "got you here" the same ones to "get you there"?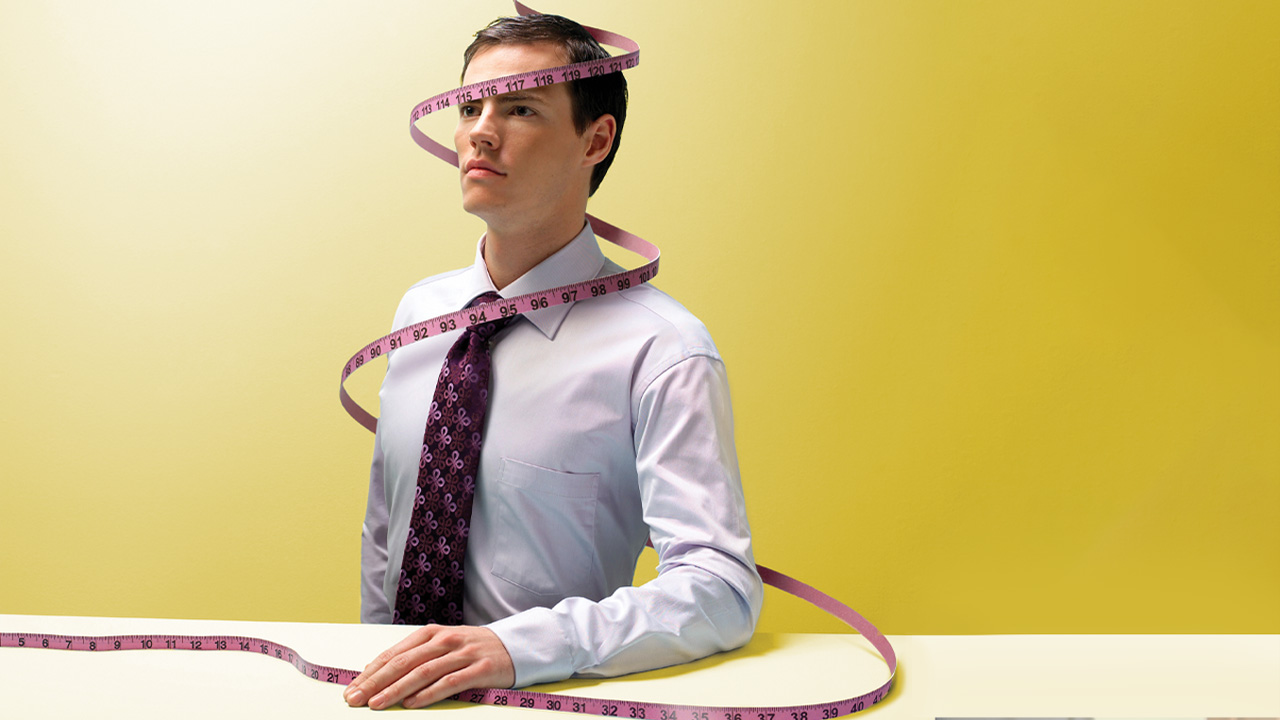 What do you do when you think you've outgrown long-term, legacy members of your team—the ones who helped you claw your way from startup to success?
You love them, but they may not be a fit now that you're leveling up your team and adding more experienced leaders. You may need to "demote" them by putting them back into an individual contributor role or simply let them go. Or maybe they have leadership potential that you're either failing to recognize or struggling to develop.
---
This section of the report originally appeared in Middle Market Executive's Summer 2022 issue. Read the full story in the archive.
---
Hiring people from the outside can be even trickier. Most entrepreneurs hire reactively, and while that may work for some, it's how most of us end up with people problems.
Before you even begin to hire, promote or demote, you should take a step back to understand where your company's going; know the key initiatives that will drive future growth; and assess your existing team against those initiatives.
Making an Assessment
If you truly want to grow your company to that proverbial next level and beyond, honestly assessing the capabilities of your existing team is critical.
Assessing your existing team is easier said than done. This is tricky for most entrepreneurs because we tend to get emotionally wrapped up in our people. But if you truly want to grow your company to that proverbial next level and beyond, honestly assessing the capabilities of your existing team is critical.
In my nearly three decades working with high-growth, entrepreneurial companies, I've developed a few key questions you can ask to identify your key players and the weak links. These questions have been adapted from my debut book, "Who's Your Mike? A No-Bullshit Guide to the People You'll Meet on your Entrepreneurial Journey," out this month. As you read these questions, think about each member of your team, from long-term legacy employees to new hires. When you start assessing your team based on these simple questions—and answer them honestly—you'll gain clarity.
1. Knowing today what you know about your organization and where you're going, would you enthusiastically rehire "Mike" for his current role? I believe this is the single most important question you can ask about your team. Think about how this question can inform your decision-making moving forward. Consider your current chief financial officer, Mike, for example. Mike's a close friend who's been with the company since Day 1. He started as your bookkeeper before being promoted to controller and, ultimately, CFO.
If you were to look for a CFO today, you'd be lying to yourself if you said, "Yes! I would enthusiastically rehire Mike as my CFO!" Now, this doesn't mean Mike needs to go, but he's probably not the strategic CFO you need for your next stage of growth.
2. Does Mike have the skills, experience and tools to get you to the next level (however you define that)? Mike may have the passion and skills, but does he have the experience required to get you there? If not, you may want to pair him with a coach or advisor with that experience. Otherwise, the road ahead will have a lot of potholes. And in many cases, when you promote a strong individual contributor to a leadership role, you not only lose a great individual contributor, but you're handing the reins to someone who's never built or managed a team. You're probably setting him (and the team) up for failure.
3. What if you had a team of Mikes? How strong would your team be? This question will likely evoke an emotional reaction. If you get a sinking feeling thinking about a team of Mikes, then that's a pretty good indicator for how you feel about him.
4. How would you feel if Mike walked into your office tomorrow morning and quit? If reading that question made you panic and start thinking about ways to keep him around, that might be your answer. However, don't let a short-term inconvenience get in the way of the right long-term answer. Losing Mike may still be the best outcome, as hard as that may be in the short term. If you paused for a moment and thought, "That would make life much easier!" that's probably your answer.
Filling a Need
When creating a new leadership position and deciding whether to promote internally or hire from the outside, it's critical to know your goals and the key initiatives that will drive growth. Then design an ideal candidate profile, or blueprint, for the position you're creating. Map out the skills and experience you'll need before you consider current employees.
Related content: Bridging the Disconnect Between PE Partners & Company Leaders
Answering the questions above will help determine whether an internal candidate is the right person for the job. Also consider that if you want to achieve your goals faster, you should look for experience scaling a high-growth, entrepreneurial company. Don't learn all the lessons the hard way! It's not just about "want to"; it's also about "know how."
Sticking with the Mike example, let's say you decide that Mike isn't the right fit for the role. He doesn't have the skills or experience, so you decide to look outside for your new leader. Now the hard part begins. Sit down with Mike and be open and honest with him about the new role. Explain how the duties and expectations differ from what he's been doing.
When you sit down with Mike or another employee, make sure you're getting to the heart of the matter. What is it they actually want? Everyone wants to be rewarded for their efforts, especially when they know they're a huge part of what got you to where you are today.
In most cases, the employee will want to feel like they're "moving up"—whether that's in title, prestige, equity or compensation. The company is growing and it's only natural for them to want to grow with it. Listen carefully to what they say, because it'll make a huge difference in how you handle the situation.
If they want a promotion simply because they want more money, well, that's not enough reason for you. You can find other, less risky ways to reward their performance. If it's just about the title and perceived prestige that comes with a promotion, there are other ways to make that happen, too. For example, one founder friend promoted her main salesperson to "partner" when facing this situation. Be careful, though. Title inflation is real and may cause issues down the road.
Just remember: You're making the best decision you can for your company, not for each employee individually—no matter how much you appreciate or love them. The most critical move you can make is to act, by adding the right people from the outside and assessing legacy employees' effectiveness and growth potential. If you let people problems fester too long, they'll only get worse!
Wondering what kind of people problems you might have? Go to www.whosyourmike.com to take the No Bullshit Team Test. When your people issues are clear, you can identify how to take your company to the next level.
Kurt Wilkin is a gifted connector—of dots, ideas and people. For the past 30 years, he has advised high-growth companies, starting during his time at Ernst & Young and now in his roles as co-founder of HireBetter and managing partner of Bee Cave Capital. He's a serial entrepreneur with multiple successful exits and has helped hundreds of entrepreneurs and CEOs build their companies. In his debut book, "Who's Your Mike?," his plain-spoken, approachable style cuts through the clutter and delivers lessons for fellow entrepreneurs they can apply—right away. For more information, visit www.whosyourmike.com.
Watch a recent GrowthTV interview with Kurt Wilkin below: