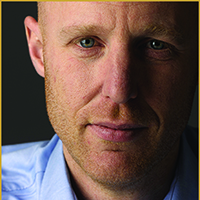 Titus Schurink
CFO, HPE Growth Capital
Chinese investors have their sights on Europe, where they're increasingly targeting companies with high-tech assets and valuable intellectual property. These buyers can present an attractive exit route, but private equity firms should anticipate added government scrutiny that can increase the time to close or even thwart the deal.
German manufacturing companies have become a frequent target for Chinese buyers drawn to the advanced technological capabilities of the country's factories. European governments have recently stepped up their review of bids from Chinese buyers, who may view manufacturing assets as a means to increase their global competitiveness.
China is a trading partner with Germany, but it's also a major competitor. Although its capabilities aren't yet as advanced, it is swiftly catching up.
Increased interest in midsize German manufacturing businesses among Chinese companies and investors is arousing suspicion within German political and business circles. The government is seeking ways to evaluate whether a foreign acquisition is in the nation's best interest, particularly when the transactions involve infrastructure and technology deemed crucial to competitiveness or security.
Berlin Probes Sale of Aerospace Supplier
In late 2017, German officials began weighing whether a Chinese takeover bid for a small supplier to the aviation sector was in the nation's best interest. The Chinese investor bidding on the company, Cotesa GmbH, promised that no jobs would be lost and that the firm would invest further in Germany.
Cotesa was a portfolio company of Amsterdam-based private equity firm HPE Growth Capital, where I serve as CFO. The company is a small but specialized supplier based in the East German state of Saxony with 750 employees. It is among the small and medium-sized enterprises that make up the German Mittelstand, the country's economic engine. Cotesa is privately held and not listed on a stock exchange.
After HPE and the Chinese buyer agreed to deal terms, it took several months before the transaction could close. In addition to approval from government ministries in Berlin, Brussels and China, the transaction required approval from Germany's Federal Ministry for Economic Affairs and Energy in Berlin.
That approval process took longer than expected, but the ministry ultimately approved Cotesa's sale to China's Advanced Technology & Materials last month.
Increased interest in midsize German manufacturing businesses among Chinese companies and investors is arousing suspicion within German political and business circles.
Undoubtedly, scrutiny of Chinese investments and acquisitions are at heightened levels in Europe and the United States. But the reality is that Chinese investors and acquirers can purchase European concerns much more easily than the reverse. Entering China remains difficult, and many European investors believe these barriers put them at a disadvantage relative to their Chinese counterparts.
In April, China announced plans to loosen restrictions on foreign investment in its financial sector by year end. Yet "foreign firms still only account for a tiny fraction of the market, and the new moves are unlikely to lead to significant changes as big state-invested companies have a commanding presence in those businesses," according to reporting from CNBC.
---
ACG's EuroGrowth 2018 conference will feature a discussion about China's investment strategy led by Dr. Boris Schilmar, head of KMPG's Legal China Country Practice. To learn more about the event, hosted on June 19-20 at the Hilton Amsterdam, visit eurogrowth.org.