Don't Rely on TSA to Prevent Device Theft
TSA checkpoints can lead to a false sense of security, even for savvy travelers. That's because most people don't consider the risk of device theft at these spots.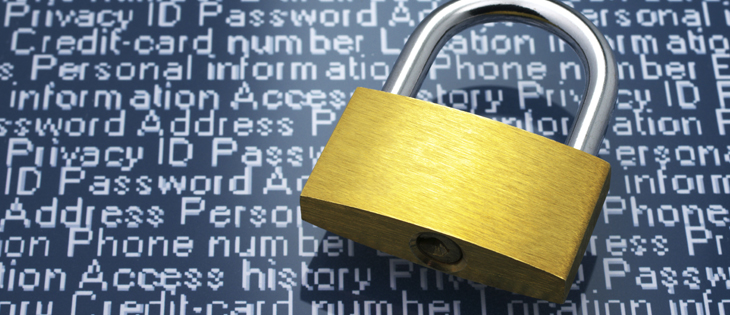 TSA checkpoints can lead to a false sense of security, even for savvy travelers. That's because most people don't consider the risk of device theft at these spots.
It's natural to assume that a TSA checkpoint would be the least likely place for your device to go missing in an airport. Who would possibly take a laptop in front of so many cameras and officers at the ready? But TSA officers at Dallas/Fort Worth International Airport tell us this happens at least twice a week. Sometimes passengers accidentally take the wrong device, and sometimes they steal. TSA officers usually won't notice when either scenario unfolds, because they don't track the owner of every item moving along the conveyor belt.
Even when security video captures a thief in the act, we've found there isn't a practical way to quickly identify the suspect. The troubling consequences of device theft are highlighted in a report by security firm : It found that loss or theft of employee mobile devices accounted for 68 percent of all health care data breaches from 2010 to 2014. Our experience shows that this trend applies to a range of industries, with device theft causing a high percentage of breaches.
---
TSA checkpoints can lead to a false sense of security, even for savvy travelers. That's because most people don't consider the risk of device theft at these spots.
---
The next time you fly, consider the following steps. They're designed to help prevent device theft – and minimize the potential damage if theft does occur.
Before you leave for the airport:
Create a complete inventory of all your passwords, credit card numbers, and other sensitive information in a place other than your laptop or smartphone. For example, perform regular encrypted back-ups, and keep those in a secure place – or print the information and store it in a safe.
Encrypt the hard disk on your laptop and choose a strong password. Simply having a password on your device is not enough. Choosing the encryption option is an extra but worthwhile step – so take a few minutes on Google to search how to encrypt data on your operating system.
Install remote location and erase services. Applications that work well for locating your device remotely include: FrontDoor, LoJack for Laptops or Find My iPhone. After you install the remote-location application, practice using it to locate the device.

If the device was taken by mistake and can be safely recovered, use the location feature to find it.
If you suspect the device is stolen, immediately activate the remote-erase feature on your device (e.g. Exchange ActiveSync, Find My iPhone, or LoJack for Laptops). Your data will be erased as soon as someone reconnects your device to the internet. Please remember: These capabilities must be set up before an incident occurs.
When you arrive at the airport security checkpoint, rethink what you do with your belongings:
If possible, stay with your items as you put them onto the belt, and don't leave until you're certain they are going into the machine. As you enter and exit the metal detector, keep your eyes on the items that pass through the machine and also watch the screening-area exit. This is where your things will leave in the blink of an eye.
The first bin on the conveyor belt should contain your jackets, shoes, and any other personal clothing items. As you remove your phone, keys, watch, wallet or anything else you may need to take off your person and place in a tray, put these items in your coat jacket pockets.
This technique helps lower the odds of someone quickly grabbing your items and creates one more layer of protection. It also provides you a few extra seconds between you and your laptop coming out the other side of the scanner. If you don't have any personal items that will go in the first bin, just place an empty bin on the conveyor belt.
The second bin should contain your laptop. By the time you clear the TSA metal detector, you should be able to arrive at the belt by the time your laptop exits the machine. Your computer or briefcase should never be your first item through security.
Your carry-on bag should be your last item on the conveyor belt. In case your carry-on bag is pulled for secondary screening, this sequence will help make sure you can reclaim the other items.
 If your device is stolen:
Have a plan with specific steps you will take, and remember to act quickly. It will likely take a thief at least an hour to find a secure place and try to hack into the device or laptop.
Change your cloud account passwords immediately. Have a backup laptop or call a trusted family member/friend to login and change the passwords for you immediately. The idea is to beat the bad guy to that step.
Call every credit card company that you've used on that laptop for any type of purchase, and let them know you have been compromised. Change all of these passwords immediately. This is especially true if you like shopping sites like Amazon, and you've selected the "memorize and autofill" options for credit card information. If you planned ahead, you have one back-up credit card that you keep in reserve and never use, for cases just like this. Avoid using debit cards, because banks are not required to reimburse debit card theft as they do with credit cards.
Consider changing bank accounts, not just passwords. If you have a small business and you're an LLC, you have some risk that a bank will not reimburse you if funds are stolen with valid credentials or valid online access. There is case precedent for this. If you have not encrypted the data on your device, consider changing your primary bank accounts to new accounts, not just changing passwords. As an LLC, changing bank accounts every two years, at a minimum, is a good security practice regardless of device theft.
Change passwords to all of the online/cloud applications you have, even if you haven't used them recently. This is especially true if you use password "memorize/autofill" features. We recommend not using those features – they should always be turned off as a matter of security.
Have your serial number, device make and model number, description and details of what happened (times, locations, actions, names of officers) ready. You'll need these for the police report. Make sure you have a copy of your original receipt; you'll need that for your insurance claim.
If you decide the missing device is stolen, report the theft and serial number to the appropriate manufacturer or retailer, so they can record the serial number in case someone tries to reconfigure the device and re-use it.
Closely monitor your credit over the next six months. Look for small and large anomalies. Don't disregard the $5 fee that looks suspicious. We've seen systematic charges that go on for months at $100 or less.
Look for suspicious emails and pay attention when someone mentions receiving an unusual email/transaction from you. This could indicate your contacts were compromised.
Be systematic and patient. We live in a new world where you can do everything right in terms of security habits and still get stung by cybercrime. You'll get through this – just stay focused on your execution plan.


---
Israel Martinez is president and CEO of Axon Global, a cyber-counterintelligence company recognized by the Department of Homeland Security as a leader in its field. He is certified by the DHS in cyber-counterterrorism and defense, and has more than 20 years of experience in cyber enterprise risk management and governance.
Richard Schroth, Ph.D., is managing director for the The Newport Board Group's  global cyberpractice. He actively leads world-class teams of cyberprofessionals and board-level advisers seeking to minimize cyberrisk with public boards and private equity firms. Additionally, Schroth is a senior adviser to the CEO of ACG for cybersecurity and serves as the executive director of American University's Kogod School of Business Cyber Governance Center in Washington, D.C.