Investment Bankers to Watch
Curated by Middle Market DealMaker editors based on more than 270 nominations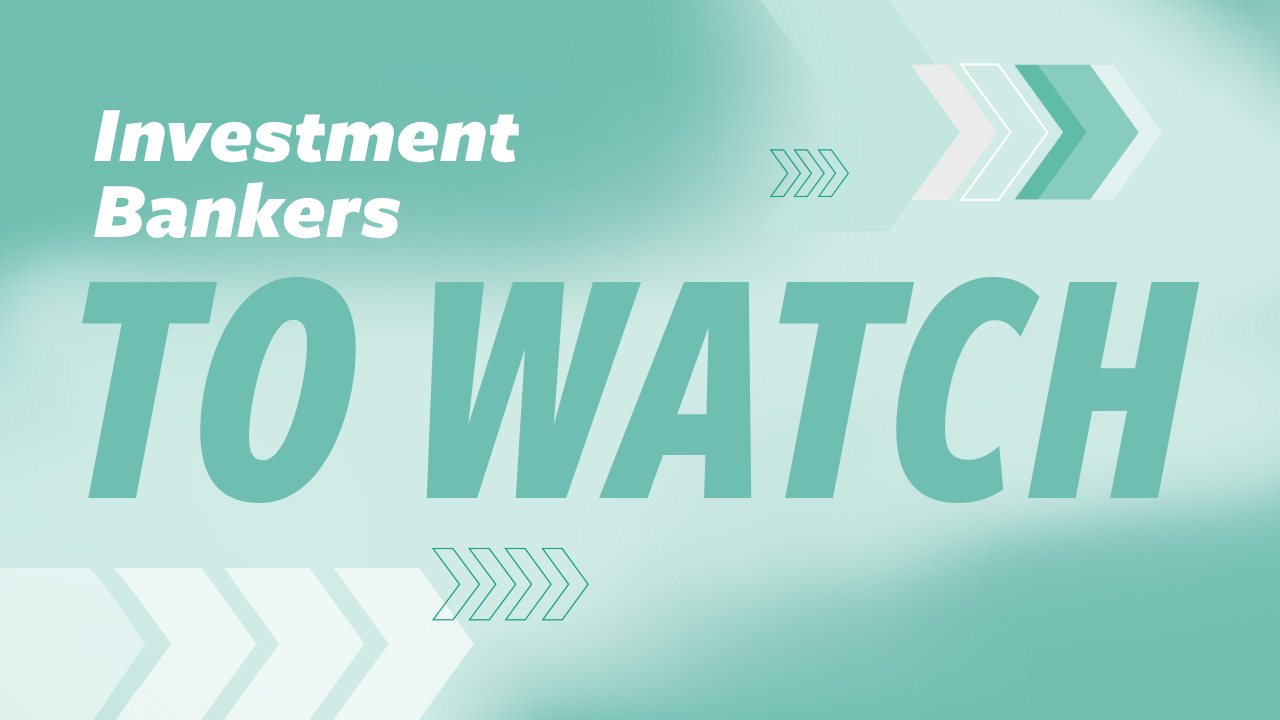 This year's Investment Banking Professionals to Watch list was curated by Middle Market DealMaker editors based on more than 270 nominations from the ACG dealmaking community.
We selected 10 investment bankers who represent the diversity of the profession and who stood out based on their professional achievements in 2022 and the volume of nominations they received.
The investment bankers on this year's list are notable for the meaningful relationships they've built with private equity sponsors and business founders; their success elevating their firms' brands; and an impressive track record of closing deals.
---
This section of the report originally appeared in the Winter 2023 issue of Middle Market DealMaker. Read the full story in the archive.
---
This year's honorees share their proudest professional accomplishment from 2022 and a goal for the coming year.
Tricia Salinero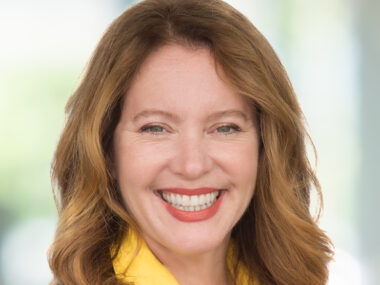 Managing Director and Head of Technology Banking, Stout | San Francisco, CA
Proudest 2022 Professional Accomplishment: I joined Stout at an exciting time! We are a founder-led organization that went through its own M&A event. At the end of 2021, we announced a majority deal with Audax. As part of the transaction, Audax has really enabled the leadership team at Stout to step on the gas organically and inorganically, growing through a mix of hiring and acquisitions. I am most proud of growing a diverse technology team in 2022, merging internally with our patents group and "tech-enabling" other industry verticals within the investment bank. We are bringing our valuation and banking clients the expertise and tools to navigate the entire life cycle of financial and tech due diligence for a deal, capital markets assistance and tax structuring advice, and we're guiding clients to best practices around the industry-specific analytics needed to deliver valuation key performance indicators. Clients need us to bring an entire toolbox—not just an M&A hammer!
Professional Goal for 2023: With the large-scale repricing of technology and tech-enabled services in the public markets, I am confident that the aperture has opened for non-tech buyers to consider outsourced R&D and strategic technology acquisitions. In 2023, I expect nearly half of my transactions to come from nontraditional tech sponsors and strategics. Each of us has an area of technology that is our major—mine is vertical software and services— and a minor, such as industrial internet of things, construction tech or agtech, where we can pair up with the heads of those areas, bringing industry experts to the table. It's been transformative to our client discussions to have a resource who understands not just the advisory service but the details that underpin transactions.
Michael Piric
Managing Director, Lincoln International | Los Angeles, CA
Proudest 2022 Professional Accomplishment: I am proud to have been promoted to managing director and to join the Lincoln partnership.
Professional Goal for 2023: The jury is still out on the market and M&A expectations for 2023. I am looking forward to the challenges ahead, as it is in times like these that we can get more creative and provide sound advice to our clients.
Tristan Tahmased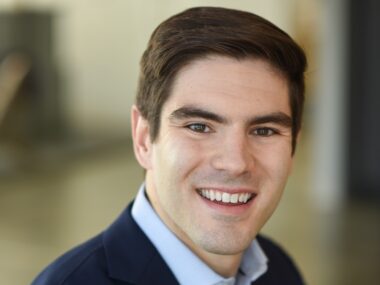 Senior Associate, ButcherJoseph & Co. | St. Louis, MO
Proudest 2022 Professional Accomplishment: Our firm is relatively young, and we experienced a significant amount of growth in personnel and infrastructure over the last couple of years. The pandemic years created a challenging environment to develop our people and foster relationships.
In 2022, we strove to come together as a team and doubled down on our firm's commitment in developing our next set of leaders. Our focus on culture has translated to improvements in client deal experience and outcomes. I am particularly proud of my team's continued pursuit of excellence in providing the highest quality advisory services for our clients.
Professional Goal for 2023: My focus is on the continued growth of our firm's brand awareness. We have developed a deep bench of first-class professionals who have a unique perspective on founder-owned businesses and the common challenges those businesses can face, such as succession planning. As I develop my view for 2023 and beyond, there is uncertainty in the economic outlook and ultimate M&A conditions; however, what is certain is the tidal wave of the U.S. population aging into retirement over the next several years. Members of this cohort own and run great businesses across the country that play a vital role in their local communities. I hope to continue to advise a growing number of founder-owners as they navigate uncertainty in the market and develop their succession plan strategy with the goal of strengthening their communities.
Paul L. Novak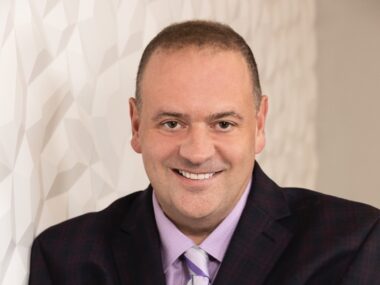 Managing Director—Investment Banking, CLA (CliftonLarsonAllen) Wealth Advisors | Minneapolis, MN
Proudest 2022 Professional Accomplishment: I'm most proud of my relationship building—not only with different businesses, but within different parts of CLA. Watching our young team members grow professionally has also been rewarding.
Professional Goal for 2023: I plan to complete more transactions, grow professionally and develop a more robust pipeline of merger and activity for 2024.
Justin Loeb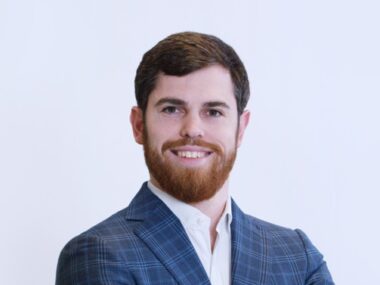 Director & Sponsor Coverage Lead, Clearsight Advisors | Washington, D.C.
Proudest 2022 Professional Accomplishment: Over 80% of closed transactions at Clearsight in 2022 involved private equity, either as a client or as a buyer. While not all these PE firms are in my coverage universe, it's a very exciting time to be leading sponsor coverage at Clearsight, and I'm proud of the growth we've experienced on the private equity side of our business.
Professional Goal for 2023: I hope to grow our sponsor coverage team and broaden our coverage universe to meet the immense demand from the middle-market private equity industry. The interest from middle-market PE in professional services, IT services and tech/tech-enabled services deals has exploded over the last few years, and we are perfectly positioned to continue to grow with that market, so long as we add to our team and stay focused.
Bryan D'Alessandro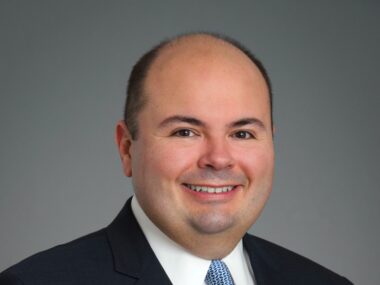 Managing Director, Financial and Strategic Investors Group, Goldman Sachs | New York, NY
Proudest 2022 Professional Accomplishment: Goldman Sachs is still a relatively new relationship for many middle-market PE firms, with our expanded coverage efforts taking place only a few years ago. I'm proud of our unique ability to share the firm's intellectual capital with a new client base and deliver a broader range of products to help clients navigate a tougher market in the year ahead. Supplementing our traditional M&A dialogue with minority equity/debt capital raises, fund-level advisory/financing solutions (including NAV loans, continuation funds, etc.)—along with IR/ FX hedging—has further strengthened our relationships by offering credible alternatives.
Professional Goal for 2023: For 2023, my goal is to build on the momentum of 2022 by strengthening our relationships with middle-market sponsors. Goldman has made a concerted effort to capture more market share in this space, and we are committed to being a trusted thought partner to these important clients. Leveraging our OneGS initiative, I look forward to delivering the firm to these clients in a way that we have never done before.
Andrew Suen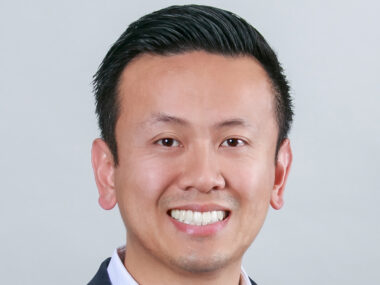 Managing Director, Hexagon Capital Alliance | Corona del Mar, CA
Proudest 2022 Professional Accomplishment: Hexagon Capital Alliance was formed in 2021 after being known as Moss Adams Capital for over 20 years. We achieved a record performance year in 2022, including our time under the predecessor banner. I am most proud of the team roster we have assembled throughout the entire organization, from analysts through managing directors. A collaborative team environment, aligned workplace culture and shared personal and professional philosophies are invaluable elements to all high-functioning organizations.
Professional Goal for 2023: As is the case for many M&A advisory professionals, the numbers matter! From deal count to deal value, or headcount to headlines, we are very much focused on growing the firm under our core mission of assisting business owners and operators in realizing both their personal and professional liquidity objectives. We form staunch alliances with our clients and guide them through a once-in-a-lifetime process. In short, it's our goal to take this M&A journey alongside more and more clients as we continue building our firm.
Scott Ames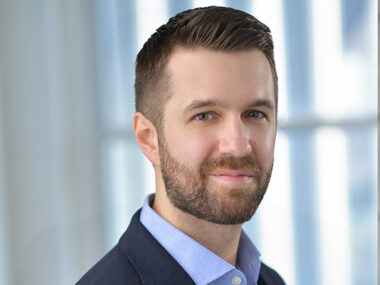 Managing Director, Head of Financial Sponsor Coverage, Cascadia | Minneapolis, MN
Proudest 2022 Professional Accomplishment: In March 2022, I joined Cascadia to launch and head up the financial sponsor coverage group. It's fun, challenging and a real privilege having the opportunity to put my fingerprints on and shape our strategy with private equity alongside a talented group of industry and product bankers. We have such a strong track record and reputation across multiple industry verticals that I'm able to bring to my broad network of leading financial sponsors. I'm hyper focused on delivering our elite investment banking services to our financial sponsor clients.
Professional Goal for 2023: I plan to continue growing Cascadia's financial sponsor group and our deal flow with private equity. In November, we closed a strategic growth investment from Atlas Merchant Capital, a global investment firm founded by Barclays ex-CEO Bob Diamond. A cornerstone of that investment is driving increased collaboration and deal flow with financial sponsors. We've made two new hires on the financial sponsor coverage team, and I'm very focused on growth and finding additional industry and product bankers to join the platform that we can deliver to the private equity community.
Panos Tsilikas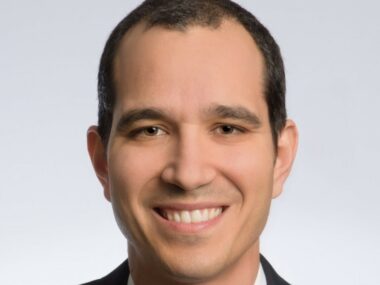 Director, Financial Sponsors Group, Kroll | Los Angeles, CA
Proudest 2022 Professional Accomplishment: Last year was a transformative period for our firm as we transitioned from a traditional advisory firm (Duff & Phelps) to a tech-enabled and data-driven financial and risk advisory platform (Kroll). Kroll continues to expand its product offering by enhancing services and tools for our private equity clients that were made possible by the support of our firm's leadership and the dedication of our global M&A team. I was intimately involved with revamping internal processes and enhancing our company's broad suite of capabilities to better serve my customers. I am most proud of driving positive change, contributing to my firm's evolution and offering enhanced value to the private equity community.
Professional Goal for 2023: My goal is to provide support to private equity groups, particularly during a period of volatility and constantly evolving market conditions. Although economic cycles will likely bring various challenges for the middle-market ecosystem, there may also be sound opportunities for clients and organizations to capitalize on. In 2023, private equity groups will compete with fewer assets coming to the market, as financing will likely get tighter and dry powder remains at high levels. I strive to be a continued resource and conduit to private equity investors to help them increase their holdings and execute on their investment plans.
Jane Adams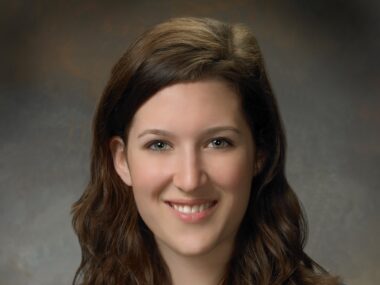 Director, Financial Sponsors Group, Piper Sandler | Los Angeles, CA
Proudest 2022 Professional Accomplishment: 2022 was the year of connectivity! I was able to build deeper relationships across a broader range of clients and help cement our presence in the Southwest. I'm proud of the growth of our team and what that has allowed
us to do as we continue to grow Piper's brand in the market.
Professional Goal for 2023: Continue to find ways to help our clients navigate this more challenging market environment.