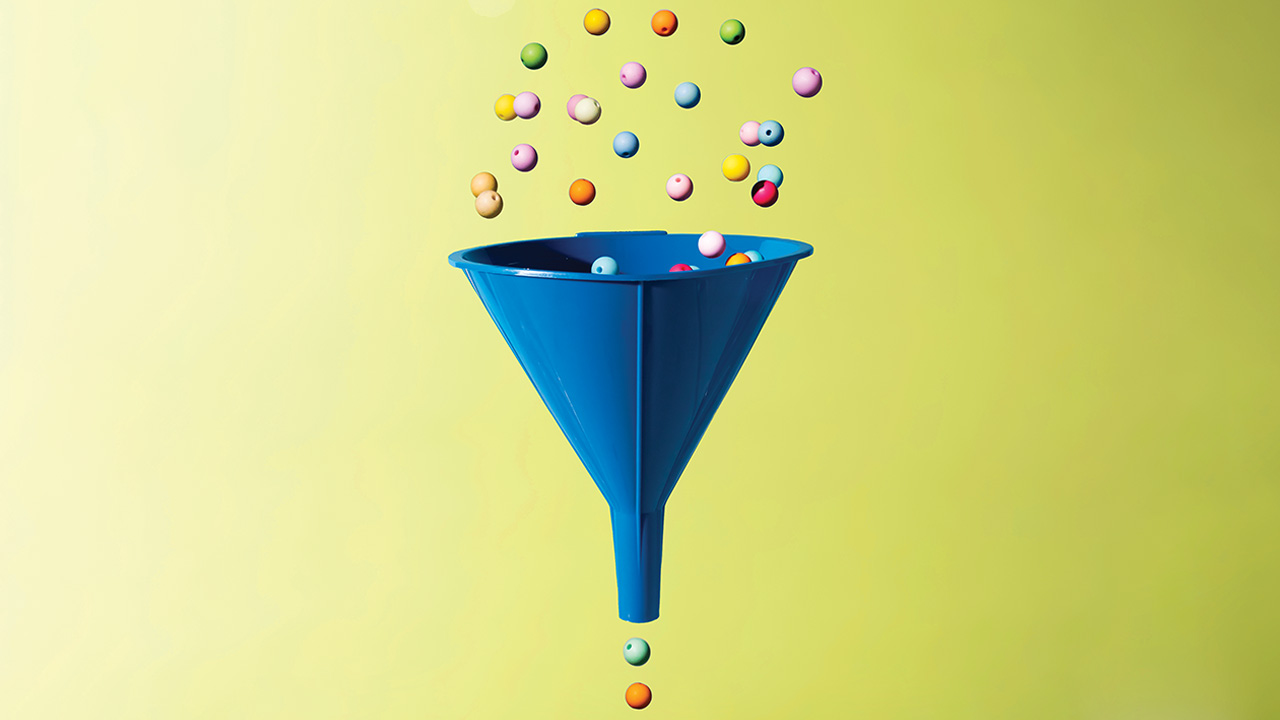 Over the past decade, an increasing number of private equity firms have introduced the full-time business development role.
Executive search firm BraddockMatthews estimates that the number of private equity BD professionals in the U.S. has increased by more than 300% since 2016. The BD role serves as the face of a private equity firm among intermediaries, including sell-side advisors, accountants, attorneys and other sources of deal flow.
---
This section of the report originally appeared in the Winter 2023 issue of Middle Market DealMaker. Read the full story in the archive.
---
While the core of the BD professional's responsibilities remains the same—to fill a firm's pipeline with actionable investment opportunities—the role has evolved significantly over the past decade, and the expectations of the position continue to expand.
The role has evolved significantly over the past decade, and the expectations of the position continue to expand.
The deal landscape in the middle market has never been more competitive, as the number of private equity players grows, technological advancements make the dealmaking process more efficient and the trend of smaller sell-side processes emerges. Simultaneously, there is a growing number of investment bankers, brokers and other sell-side advisors.
To effectively stay top of mind with the hundreds of relevant intermediaries, business development professionals must network creatively, differentiate their firms and build meaningful, long-lasting relationships. The best BD professionals utilize comprehensive knowledge of their firms' portfolio companies, operating experience and strategic capabilities to effectively position their teams for inclusion in competitive sell-side processes. Finally, BD professionals must screen thousands of investment opportunities each year to ensure their investment team's time and resources are utilized efficiently.
Sourcing Differentiation
All BD private equity professionals use conferences, in-office meetings, Zoom meetings, calls and city trips to develop and maintain strong intermediary relationships. The most efficient BD professionals utilize technology and data-driven CRM systems to understand where their time is spent most effectively, maximizing the probability of sourcing success.
Related content: Hunting in the Enchanted Forest: The Search for VC-Backed Treasures
To cultivate relationships with the most relevant advisors, BD professionals are hosting specialized, more intimate events that foster true connection. These smaller gatherings are more memorable and enjoyable. This past October, I hosted a group of 30 advisors from across the country for a pickleball tournament in Dallas with the Crossplane Capital team, and I plan to host similar events in the future.
When it comes to add-on acquisitions, business development professionals are smart to develop relationships with portfolio company management teams. These executives are intimately knowledgeable of their competitors and often already possess relationships with potential add-on targets. In my experience, conversations with prospects can span several months, if not years. I track these ongoing discussions and provide insight and updates to the investment team on a regular basis.
Portfolio Company Knowledge
The most effective business development professional possesses in-depth knowledge of his or her firm's portfolio companies. This includes both current and past portfolio companies and can include the careers and experience of the investment professionals and operating partners prior to their private equity roles.
The BD professional's ability to speak in-depth about a firm's experience through current and past portfolio companies, as well as prior operating experience, is crucial during discussions with advisors, who seek firms with relevant experience and capabilities for their sell-side clients.
For example, my role includes conveying the track record of the Crossplane Capital team, which has decades of collective experience transforming industrial companies as senior executives, operational improvement consultants, strategy consultants and restructuring advisors. That experience enables us to drive value at lower middle-market companies that are looking for an operationally oriented partner.
Conveying a firm's unique expertise is especially important for investment opportunities that are brought to market in smaller, more targeted processes. A private equity firm must have an angle on the opportunity to be considered in these scenarios.
The ability of the business development professional to speak comprehensively about portfolio companies helps develop strong relationships with advisors, who appreciate the chance to get smart on a firm's portfolio companies years in advance of potentially pitching for a sell-side mandate. As the Crossplane Capital portfolio has expanded into 31 investments, including eight platforms and 23 add-on acquisitions, my conversations with advisors focus heavily on trends we are seeing at our companies and our plans for growth, both organically and through acquisitions.
Filtering the Funnel
The best business development professionals not only source a high number of actionable investment opportunities through their networks but also serve as the initial strategic screen for these opportunities to ensure that the time and resources of their investment teams are allocated efficiently.
Related content: Business Development Professionals' Best Career Advice
To determine which opportunities are most relevant, a BD professional must utilize a clear grasp of his or her firm's investment mandate beyond just size, industry focus and transaction dynamics. In my role as the first reviewer of opportunities, to assess whether a company is a good fit for our fund, I evaluate market share, industry niche, customer concentration, pricing power, commodity risks, value creation opportunities and other criteria. Collectively, this process screens out most companies. In a typical year, I will source over 1,000 opportunities but will screen out over three-quarters of these companies. Roughly one-fourth of the total opportunities I review will be presented at our weekly investment team meeting. This is not necessarily because the opportunities sourced are bad investments, but rather because they are not a fit for Crossplane's specific mandate and our strategic and operational strengths.
In the years to come, the most effective business development professionals will continue to network creatively, building strong relationships with relevant intermediaries. They will utilize comprehensive knowledge of their firms' portfolio companies and operating experience, and they will add value to their investment teams by efficiently screening thousands of investment opportunities each year.
Katie Oswald is the managing director of business development for Crossplane Capital, a private equity firm based in Dallas investing control equity in industrial business services, niche manufacturing and value-added distribution businesses. She focuses on sourcing and evaluating new investment opportunities and supporting portfolio companies with their growth initiatives.