As midmarket private equity firms and their portfolio companies grow and expand to new areas, compliance responsibilities can increase exponentially, sapping energy and diverting focus from the firms' strategic goals.
Firms always end up facing a choice. They can hire more attorneys, paralegals and administrative staff in-house, which usually increases overhead and requires a fair amount of management's time. Or they can outsource to a third-party provider. The latter may be a smart option, but only if the firm can trust the breadth and depth of the provider's expertise and its commitment to great service.
CT Corporation has more than a century of experience, specialized expertise, outstanding service and global reach. These strengths have already given more than 1,000 private equity funds the confidence to offload some of their burgeoning compliance responsibilities to the company.
"We take care of those tear-your-hair-out tasks," says Ian Bone, senior manager of strategy and innovation at CT. "We free up intellectual capital at the private equity firm and its portfolio companies so they can focus on running their businesses."
A Stellar Pedigree
CT was founded in 1892 as The Corporation Trust Company by James B. Dill, a business lawyer who helped draft the first modern corporation laws in the United States. In 1995, CT was acquired by Wolters Kluwer, a global leader in professional information services. Today, CT is part of Wolters Kluwer's Governance, Risk & Compliance division and provides a variety of services, including entity formation, annual report filing and corporate business compliance, to firms of all sizes. The portfolios of its private equity customers range from two to 2,000 companies.
Time-consuming yet imperative compliance duties can sneak up on firms, Bone says. "A lot of times these funds were started based on a certain business model," he explains. "Then, several years into the fund, compliance regulations change." Middle-market firms may not have the expertise or the bandwidth to dedicate more staff time to keeping up to date with compliance, and a misstep could be costly, resulting not just in fines and a damaged reputation but also in the inability to carry out a business strategy or structure business deals in certain ways. A firm might, for example, lose access to the over-the-counter derivatives markets and the hedging capabilities it is able to offer fund managers when structuring deals.
CT's expertise spans many industries and levels of government—local, state, national and international—a range of specialization that few private equity firms have in-house. It's hard enough to keep up with all the domestic local and state regulations, licensing requirements and deadlines, much less those overseas. For example, CT understands the intricacies of the Foreign Account Tax Compliance Act, a U.S. law that requires U.S. persons and companies to file yearly reports on non-U.S. financial accounts to the Financial Crimes Enforcement Network.
What's more, CT has a pulse on new compliance needs and offers innovative products and services to meet them. When a new U.S. regulation, stemming from the implementation of the Dodd-Frank Wall Street Reform and Consumer Protection Act, required companies that trade or are counterparties to over-the-counter derivatives to have a Global Market Entity Identifier, or GMEI code, CT was the first in the industry to offer a full-service GMEI compliance solution. The CT solution handles the burden of filing for a GMEI code and keeping track of and fulfilling all maintenance requirements.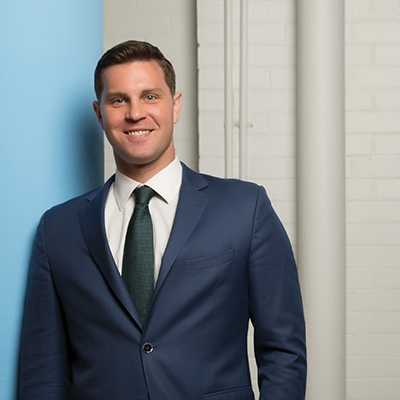 "We focus on constant and continual innovation with the customer's needs at the center of our process."
IAN BONE
Senior Manager of Strategy and Innovation, CT Corp.
Such codes need to be renewed periodically, and if a company doesn't have the required GMEIs or keep up with the requirements, it can be fined or even barred from trading. GMEIs and other regulatory codes and filings don't all come up for renewal at the same time. If a private equity staffer is charged with managing compliance, then each time a regulatory code or license is due for renewal, he or she must figure out what information is needed, if any requirements have changed, where and how to file, and myriad other details that can take hours or days. Because CT does this routinely for many different companies, it has the latest information and can file in a snap, Bone says.
That's just one example of how CT keeps up with requirements and trends in compliance to make sure it meets customers' needs. "At CT, we know that it isn't enough to meet today's challenges," says Bone. "That is why we focus on constant and continual innovation with the customer's needs at the center of our process."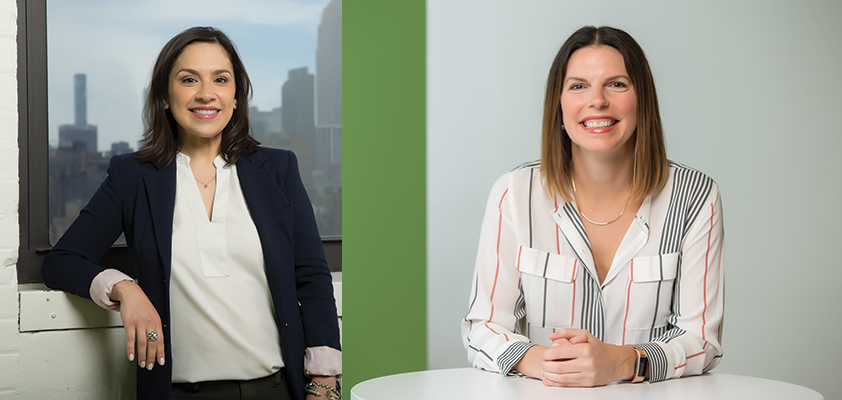 Full-Service Compliance
CT provides a range of services available in various configurations. They include overseeing and filing annual reports, managing and renewing business licenses, and filing required documents for the formation of corporate entities. Information and documents are stored on hCue, CT's centralized repository. CT offers specialized professional services for hCue, which provides a virtual, always-accessible, secure way to house and organize all compliance data, schedules, forms and other info across all local, state, national and international jurisdictions. Customers can manage this data and file reports themselves using hCue, or they can use CT's annual report and hCue managed services, for which CT staff handles everything.
For example, a large private equity firm with more than 2,000 entities uses CT managed services through the hCue platform, says Amanda Panaggio, CT's senior leader for hCue and annual report managed services. Imagine how many details this firm and its portfolio companies must track, she says, noting: "There are a lot of moving parts. We see this information kept in spreadsheets, PDFs, minute books, all sorts of places."
Another advantage of the central platform is that it gives multiple users access to the same, up-to-date data, regardless of where the user is located. So a private equity firm can access, send and receive vital information to and from its portfolio companies, legal teams and other parties.
"It's a really versatile tool that can house not only your compliance information but also keep track of officers and directors, capital and ownership, meeting minutes, bank accounts, property information and codes, to name just a few of its capabilities," Panaggio says. CT can tailor hCue specifically to the needs of each firm—creating custom fields for internal billing codes, for example. "It's essentially a customizable database for each of these private equity firms and their portfolio companies," she adds.
CT frees up in-house staff to focus on more pressing strategic initiatives that will advance business goals.
CT offers a specialized service experience to accommodate the needs of private equity customers. For example, CT has staff available who can serve as independent directors as needed and others, like Angel Shearer, senior service leader, who are well-versed in everything that happens in the M&A process, coordinating across the litany of legal advisers and interested parties in a transaction. Under this specialized engagement model, CT's dedicated experts and resources are available beyond regular business hours in case a firm needs something done very quickly. "For instance, a firm may be announcing a deal and need to make sure they have all the appropriate forms filed before issuing a press release," Shearer says. "They may need it done in 24 hours, or even 30 minutes."
A Healthy Return on Investment
Because private equity firms operate on a fixed-percentage management fee, outsourcing to CT often makes more economic sense, and yields a healthier return on investment, than trying to hold the line on rapidly expanding compliance costs. "We tend to be the most cost-effective option," Bone says. CT can do work that might take in-house staff hours of time and effort. Because CT does it so often for so many customers, it stays up to date on regulatory requirements that are constantly shifting. "We are usually the most experienced vendor because of the breadth of customers we service— we've seen it all," Bone notes.
Most important, CT frees up in-house staff to focus on more pressing strategic initiatives that will advance business goals. CT's specialized products and managed services, available on a central, reliable platform, help private equity firms and their portfolio companies meet the compliance requirements of today and tomorrow.

CT Corporation, a part of Wolters Kluwer, works with businesses to offer customized solutions and expertise about business formations, legal and corporate business compliance, and business licenses. Since 1892, CT has been focused on helping businesses thrive, offering registered agent services, incorporation, LLC formation and more. To learn more visit ctcorporation.com.