Curbside Enthusiasm
Here's how three businesses in different parts of the food service industry are adapting their business models amid the COVID-19 pandemic.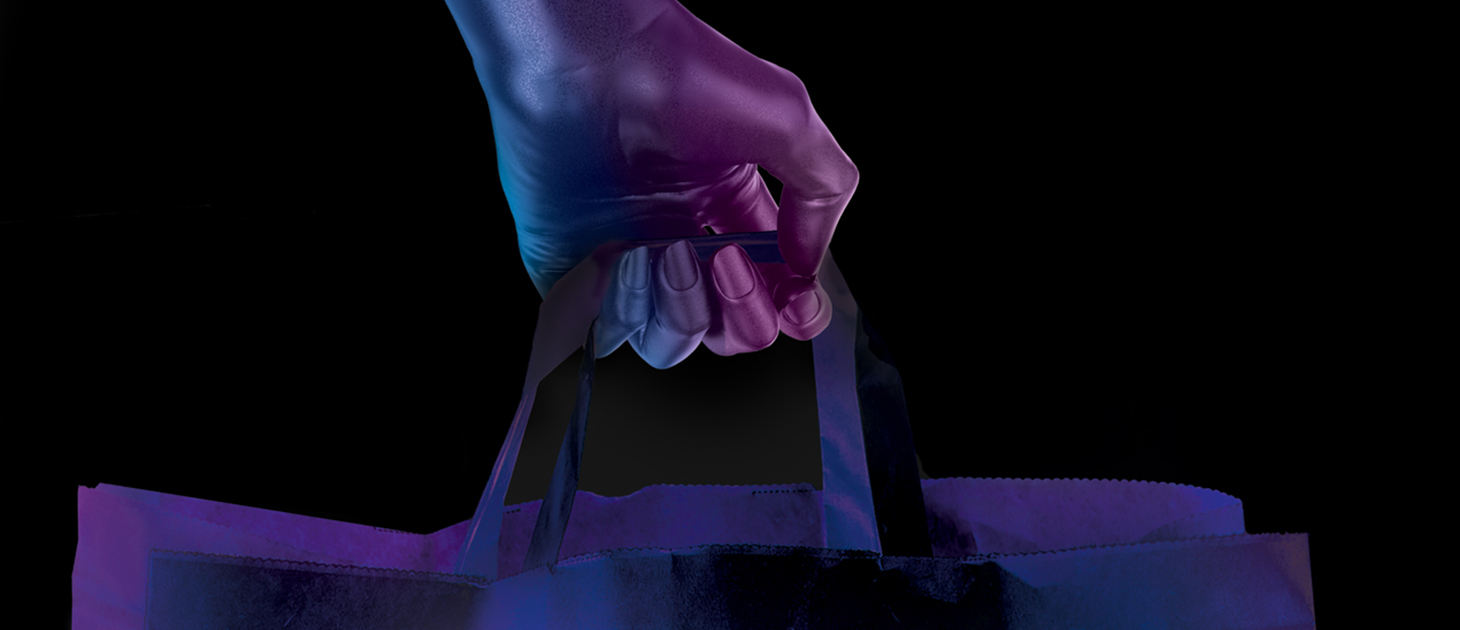 This story originally appeared in the September/October 2020 print edition of Middle Market Growth magazine. Read the full issue in the archive.
---
On March 12, the NCAA canceled its Division I men's basketball tournament, played every year since 1939. For sports fans, it was the end of March Madness in 2020. For business owners, it was just the beginning.
As the COVID-19 pandemic caused sales to drop that month—or disappear overnight— many U.S. companies were forced to rethink their business models. And they had to do it fast.
"If you had talked to me in January, 2020 was going to be our best year ever," says Theresa Nemetz, founder of Milwaukee Food & City Tours. She anticipated increased demand for her company's guided bus tours of local restaurants, bars and chocolate shops, due in part to Milwaukee hosting the Democratic National Convention this summer. "It was going to be one for the books," she says.
This year has indeed been one for the books— just not in the way anyone expected. The fallout from the coronavirus outbreak has strained businesses and prompted consumers to change their behavior, including how they procure food.
"As I started to see restaurants closed for diners, I just thought: the grocery stores are going to get overwhelmed."

Dan Simons
Co-Owner, Farmers Restaurant Group
Restaurants and food suppliers, in particular, have had to experiment with new models and overhaul their approach to sales and marketing. That urgent innovation emerged from necessity, but early signs suggest businesses will adopt those changes for the long term.
The Modern Grocer
As COVID-19 cases spread through Europe in February, Dan Simons knew the business he co-owns, Farmers Restaurant Group, would soon suffer. He remembers thinking, "There's not one piece of logic that tells me this is not going to be a total disaster."
With seven locations in Washington, D.C., Maryland, Virginia and Pennsylvania (plus a distillery), Simons' restaurant group had about 1,200 employees in February. On March 16, the company laid off 1,100 of those workers, as revenue plunged. The decline in sales began with a 5% dip in February, compared with the previous year. But a few weeks later, during the second half of March and the first half of April, sales were down 90% compared with the same period in 2019.
The Farmers restaurants offered carryout and delivery before the pandemic, and they continued those services while dining rooms were closed. But to rehire workers, Simons realized the company needed a new source of revenue.
He saw an opportunity in grocery stores' struggles. "As I started to see restaurants closed for diners, I just thought: The grocery stores are going to get overwhelmed," he says. Grocery stores and restaurants have different supply chains, and that meant Farmers could help address consumers' shopping needs.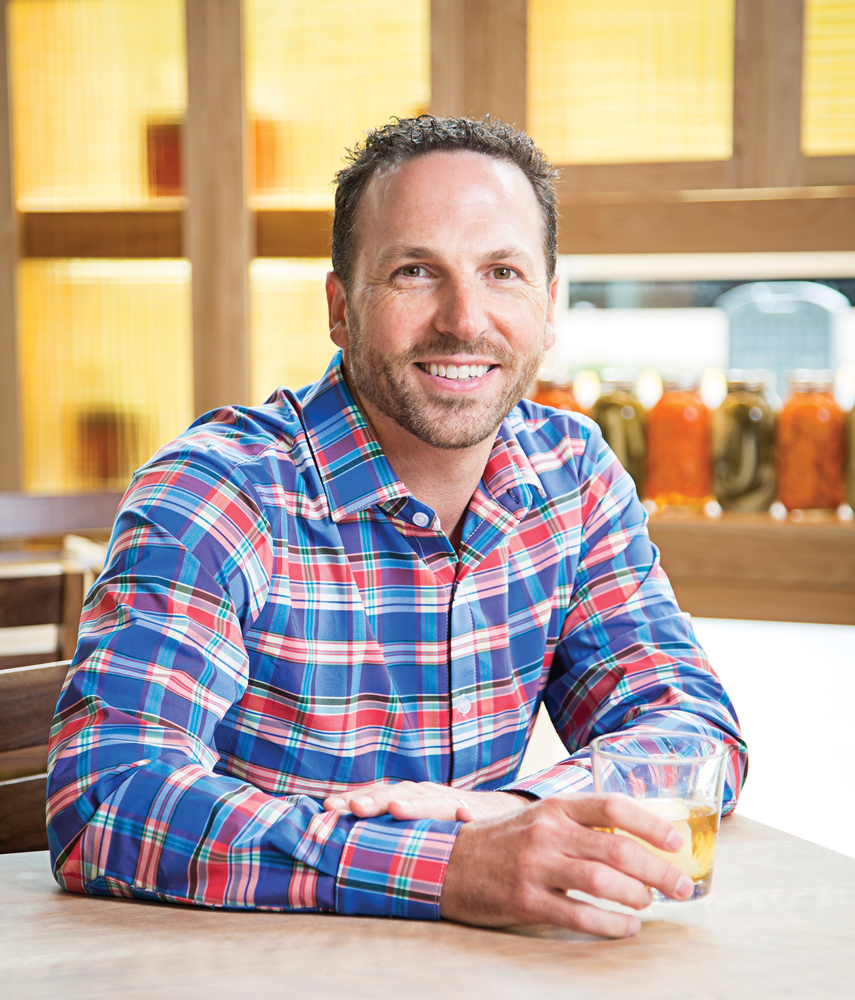 Shortly after the company's massive layoffs, the 100 employees who remained worked on the launch of Founding Farmers Market & Grocery at five of the restaurant chain's locations. The new retail arm provides delivery and curbside pickup of grocery items, prepared foods and household staples like toilet paper. The company also converted its distillery to make hand sanitizer. By July, it had sold more than $120,000 of distillery-produced sanitizer.
In St. Louis, Kern Meat Co. saw a similar opportunity to sell a product to consumers who might otherwise have bought it at a grocery store.
For years, the company had received daily phone calls with the same question: "Do you sell to the public?" The answer was always no. Kern sold its wide range of meat products— from beef and chicken to exotic game and deli meats—to Midwestern restaurants, hotels, retirement centers, hospitals and food distributors. It also planned to ramp up sales in sports arenas, after selling products in 2019 at Dodgers Stadium.
Then in March, for the first time in the company's 72-year history, it began selling directly to consumers, via contactless curbside pickup.
"I had a lot of inventory on hand that I needed to move because all of our steakhouse customers closed up," says general manager Matt Sherman, whose family has owned Kern for three generations. "I want to say we had about a half a million dollars' worth of inventory. In the meat business, you either sell it or smell it."
The company managed to sell pallets of that inventory to large Midwestern grocery stores, but it still had a lot to offload, particularly specialty products that were meant for hotels that had recently closed, according to Sherman.
During the early days of the pandemic, he was surprised to see some individual customers placing thousand-dollar orders. "I mean, it was crazy," he says. "Some of these orders were bigger than my restaurant orders that were still open."
Branded Beef
In the early days of the pandemic, toilet paper shortages became a national fixation, and they helped illustrate the differences in commercial and consumer supply chains.
Reconciling those differences was a challenge Farmers Restaurant Group had to confront as it shifted its focus from its restaurants and toward the new grocery initiative.
Toilet paper was easy—the restaurants received big boxes with 144 rolls, which could be sold individually. Flour, on the other hand, was a problem. To sell their supply, the Farmers restaurants had to divide 50-pound bags into five-pound Ziploc portions. Through trial and error, employees found that a funnel helped.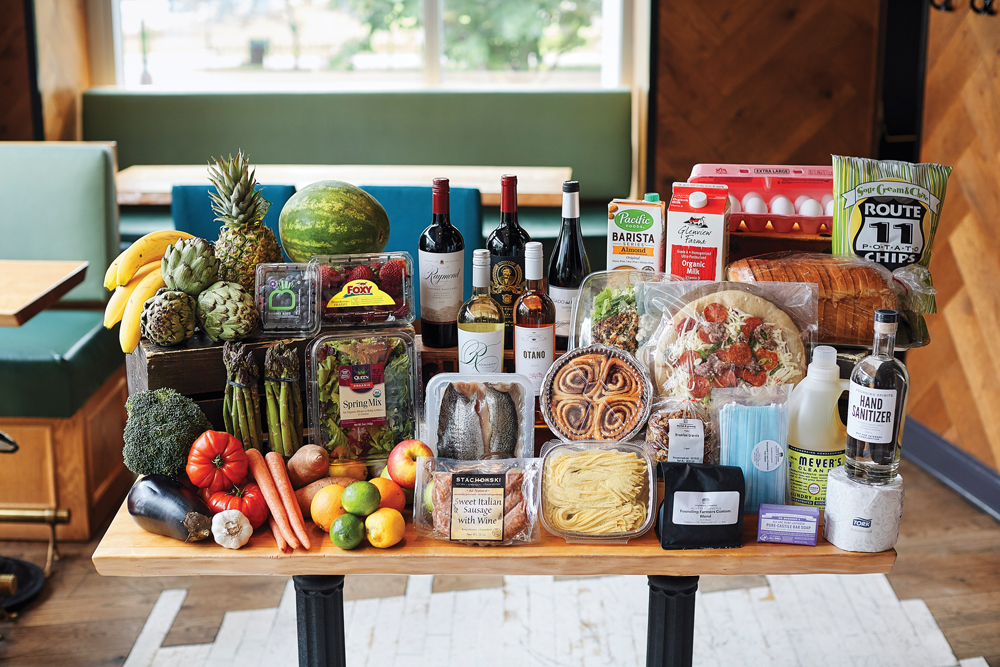 Another hard-earned lesson: Always double-bag it. The single-bag approach was one of the company's early (and messiest) mistakes. "You have flour that ends up breaking open in one of the boxes of groceries that you're delivering," Simons warns.
Kern, too, had to cut its meat portions into more practical sizes for individuals and families. The company went a step further to retool its packaging and labeling systems, to make them more palatable for the public.
"Retail packaging takes a certain eye, and it has to be crisp and clean," Sherman says. In addition to the Kern Meat branding, the company began labeling every steak with the individual customer's name, a process the company automated through its labeling system. "That added a personal touch to it," he says.
To sell directly to consumers online, Kern began using the e-commerce platform Shopify. After spending a weekend building the Shopify website, Sherman linked it to Kern's existing site and launched the new service in late March.
By June, consumers had placed about 2,000 orders online. Overall, those sales represented only about 4% of revenue, according to Sherman. Still, the direct-to-consumer sales growth exceeded his expectations.
A week later, on April 4, Founding Farmers Market & Grocery also began accepting online orders. The company wanted the market to be a sustainable business model, so instead of stocking a few household essentials, Market & Grocery launched with more than 1,000 SKUs.
"I want to say we had about a half a million dollars' worth of inventory. In the meat business, you either sell it or smell it."

Matt Sherman
General Manager, Kern Meat Co.
For its e-commerce platform, the company made an unconventional choice by opting for an upstart without any established grocery retail customers. With sales cratering at Farmers' restaurants, a well-known e-commerce platform would have come at too high a cost.
Its chosen technology provider, called GoTab, had previously worked with clients to support contactless restaurant orders. But it was more affordable than competitors, and its leaders saw an opportunity in partnering with Farmers on the new grocery initiative.
Simons recalls pitching his ambitious vision to GoTab: Create a grocery e-commerce platform with 1,000 items that's reliable enough to handle thousands of orders per day. Also, link that platform to the company's accounting system, and connect it with the company's production system (so the chefs know what to make) and provide detailed reporting for employees who handle packing, delivery and curbside pickup. And get all of that done in three weeks. "I talked to the CEO right in the beginning and I said, 'You're going to think that not only am I crazy, but that it's not possible, but I'm telling you we're going to do it. I need to know if you're all in with us,'" Simons says. "And this guy was like, 'Let's do it.'"
Spreading the Word
Building online infrastructure is only part of the challenge for companies selling something new. They also need to let customers know they're doing it.
This spring, Milwaukee Food & City Tours founder Theresa Nemetz saw all the business the company had booked for 2020 dry up. By the end of May, its upcoming bus tours for convention groups, weddings and company outings had all been canceled.
But weeks before that, Nemetz created a new offering for her company: specialty food gift boxes, shipped nationwide and also delivered locally by the company's part-time tour-bus drivers.
The boxes feature products from shops included in the company's tours. Nemetz was inspired to create them after hearing business owners express concerns about maintaining team morale while working from home. "I thought, wait a second, how could I help other people facilitate that for their staff?" she recalls.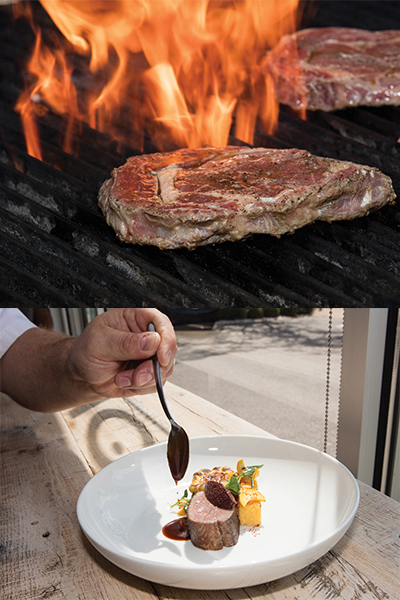 The company began selling a couple of specialty boxes on its website. It has since expanded the selection to more than 15, including boxes themed around the Wisconsin State Fair (and its iconic cream puffs). It also offered boxes for holidays including Easter, Mother's Day and Father's Day.
Although the company did spend a little money on Facebook ads, most promotion has been word-of-mouth. Facebook has been "integral," says Nemetz, not only for creating awareness, but for helping the company understand the types of care packages customers prefer.
She admits it's not a conventional way to launch a new product. "This is a good case study on how to not start a business," she says. "We are not doing any market research. I'm talking to friends. I'm figuring out what people want, what people need, posting it online and seeing if they like it."
The company also has a private Facebook group that only customers can access, which allows them to watch behind-the-scenes videos of the bakers, coffee roasters and other specialty food shops whose products fill the company's gift boxes, along with tour guides sharing favorite Milwaukee stories. "We're trying to still have it be connected to our mission, which is to be able to tell the story of Milwaukee and its food producers," she says. "And so instead of us bringing people to the food, we're bringing the food to the people."
Connecting with Customers
When the pandemic is no longer altering consumer behaviors (and companies' ability to operate), all three business owners plan to keep their newly minted revenue streams.
For Matt Sherman at Kern Meat Co., direct-toconsumer sales have value beyond the roughly $55,000 that came in through the Shopify site during its first three months. "It's not much, to be honest with you. But it's $55,000 we didn't have before," he says.
As Missouri's economy reopened, the pace of Kern's online sales slowed. By early August, total direct-to-consumer sales amounted to about $60,000.
Still, nearly 20% of the site's orders are placed by repeat customers, giving the company a chance to engage more directly with consumers of its products.
"You can't talk to the end user when they sit down in a restaurant at all. Or when the bride and groom are eating your filet at their wedding, you can't talk to them," Sherman says. That's changed with direct-to-consumer sales. "They know who you are, it puts a name with the company. It allows a more personalized touch to a business."
"I think it will enhance our business in the long run to be able to offer these products. Now I know how to ship nationwide."

Theresa Nemetz
Founder, Milwaukee Food & City Tours
Archibald McKinlay and his wife, Jan, are two customers who Sherman has gotten to know this year. The couple was looking to support local businesses when they found Kern. The McKinlays enjoy trying new products, like spatchcock heritage chickens, and Sherman walked them through their options by phone. On his recommendation, they decided to add bison meat to their order, alongside more conventional meats like pork chops and ground beef.
"We developed a friendship as well as gaining his advice on our purchases," Archibald McKinlay says, adding that it's "very similar to a relationship you would come to with a butcher, but Matt [Sherman] was more approachable."
Kern will have another opportunity to engage directly with consumers starting in September, when it plans to introduce home delivery.
By August, online orders accounted for only about 1% of Kern's sales, prompting the company to reconsider its retail model and add a delivery service, designed to appeal to customers wary of visiting stores during the ongoing pandemic.
Unlike Kern, Milwaukee Food & City Tours has relied heavily on sales from its new business model. Tour and transportation revenue was down 95% in July, compared with a year earlier. "We are shooting to really break even and not lose our staff in 2020," says owner Theresa Nemetz.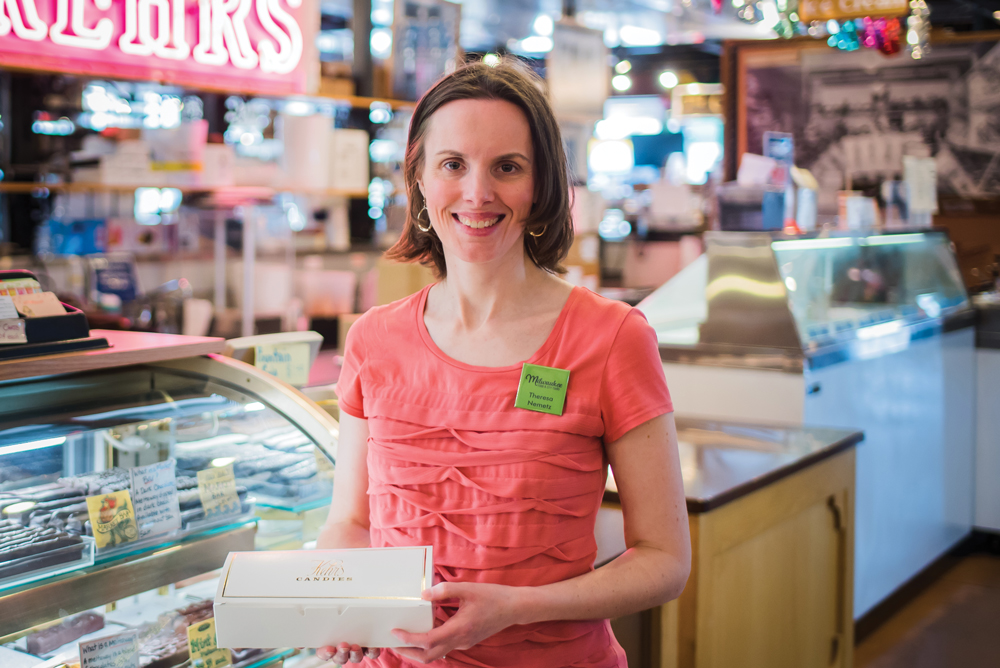 The company reintroduced its tours on June 1, but as of mid-July, it had only conducted two public tours and three private ones. Its gift boxes continue to drive 99% of revenue.
The pandemic forced Milwaukee Food & City Tours to shift from selling a service to selling products, but Nemetz says that isn't necessarily a bad thing. "I think it will enhance our business in the long run to be able to offer these products," she says. "Now I know how to ship nationwide." She plans to make the gift boxes a permanent offering.
For his part, Dan Simons says Farmers Restaurant Group plans to keep its grocery business "in some way, shape or form."
In May, Market & Grocery provided about 85% of the company's revenue. By August, the grocery arm accounted for around 15% of overall revenue.
"Now, the restaurant sales are climbing. I think people are going back to some of their normal habits and routines," Simons says. Although June sales were still only about half the size of the previous year, by mid-month, Farmers had rehired nearly 400 workers.
He expects the company will continue to be entrepreneurial—to prepare not only for the unpredictability of the coronavirus, but for other unforeseen events that could arise at any time.
"You know, once you learn you're not resilient or diversified enough, if you think, 'Oh, I learned that lesson, but I won't need to apply it again,' you're just a fool."
S.A. Swanson is a contributing editor at Middle Market Growth.
Curbside Enthusiasm | MMG September/October Cover Story