CORE Helps Industrial 3D Printing Take Shape
Many 3D printing businesses are confined to startups and large manufacturers. CORE Industrial Partners is taking a different approach.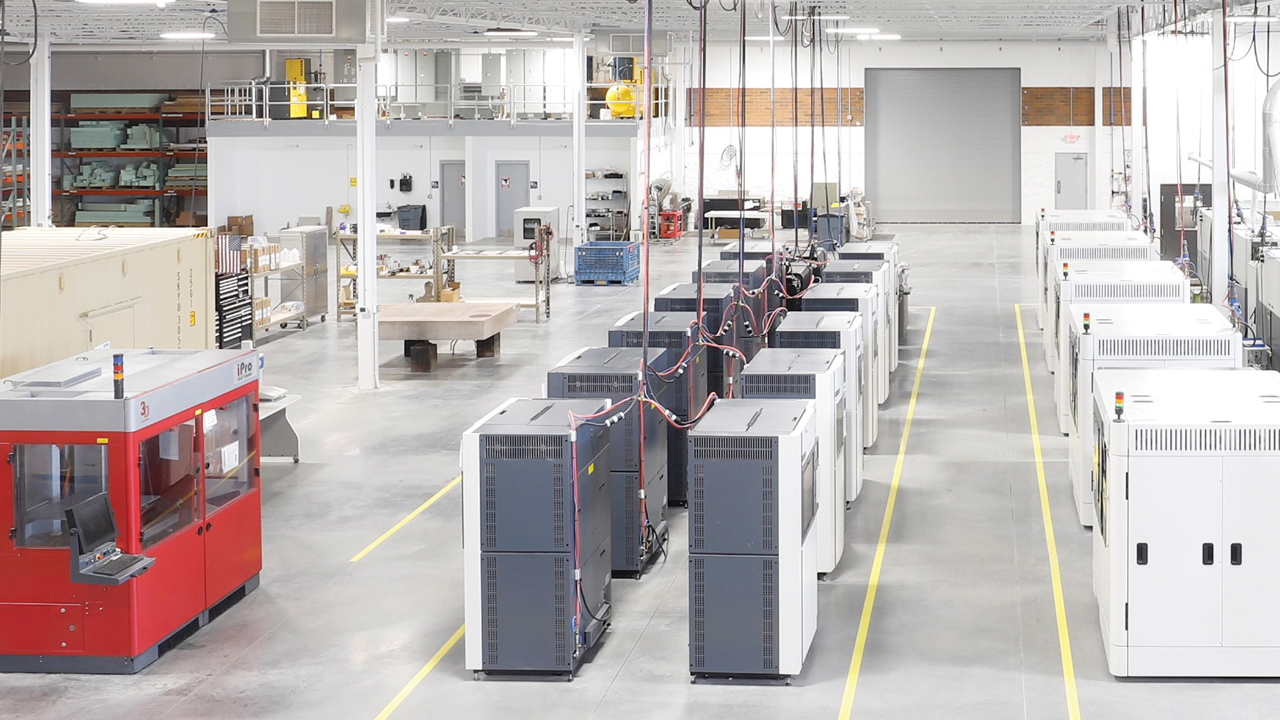 This story originally appeared in the November/December 2020 print edition of Middle Market Growth magazine. Read the full issue in the archive.
Additive manufacturing, also known as 3D printing, may be in its infancy, but that isn't stopping one private equity firm from investing now in hopes of producing components faster and at larger scales.
Unlike traditional manufacturing techniques that cut away raw material to create a new object, 3D printers deposit layer upon layer of metal, plastic and other materials to build a part from scratch.
Much of additive manufacturing is confined to startups that make one product, or large manufacturers that use the technology to augment production and prototyping. CORE Industrial Partners, a Chicago-based private equity firm focused on industrial technology, is taking a different approach.
In 2018, CORE acquired Midwest Composite Technologies, which acquired FATHOM, an additive manufacturing company based in Oakland, California. Along with a third 3D printing-focused manufacturer it purchased in August, CORE has brought together three facilities and nearly 100 3D industrial printers under the FATHOM brand. Combined, these companies make FATHOM one of the largest independent additive manufacturing companies in North America, according to CORE's Managing Partner John May.
Those assets enable the company to offer a wider range of services on a larger scale to its clients, including aerospace and defense, automotive and medical device manufacturers.
"We're building out this portfolio where you can go from prototype all the way to production," May says. "Through the combination of these companies that we've acquired and put under the FATHOM umbrella, we've got the expertise and technology to be able to solve virtually any customer's needs."
According to May, FATHOM's scale allows the company to reduce the time needed for design and production work from months to days.
Still, additive manufacturing has limitations. Technological gaps mean some components require traditional manufacturing methods like machining and injection molding. Industrial manufacturing can't yet accommodate all part sizes or large production runs.
There are also material constraints: 3D printing is currently limited to plastics and metals that melt at low temperatures. But technological advancements will likely enable the use of more materials and lead to better machines and higher levels of productivity, says May, who expects 3D printing companies to become more valuable in the future.
"We are seeing exponential growth of use cases where additive manufacturing allows our customers to combine parts, reduce weight and decrease the time to market," he says.
Additionally, FATHOM passed a critical test earlier this year amid the COVID-19 outbreak. As other manufacturers slowed or shuttered production during the pandemic, FATHOM was able to quickly retool its 3D printers to produce components for virus test kits, respirators and other critical medical supplies faster than traditional manufacturers.
"We leveraged our deep expertise to find acceleration points to meet the incredible demand," May says. "This is the beauty of the 3D printing business: You're able to very quickly respond to marketplace needs."

Benjamin Glick is Middle Market Growth's associate editor.