Marijuana grower and distributor LivWell Enlightened Health has grown steadily since its first storefront opened seven years ago.
The fall 2017 issue of MMG profiled the company and its path to profitability, which it has achieved as the legal landscape for cannabis has evolved in the U.S., as shown in the timeline below.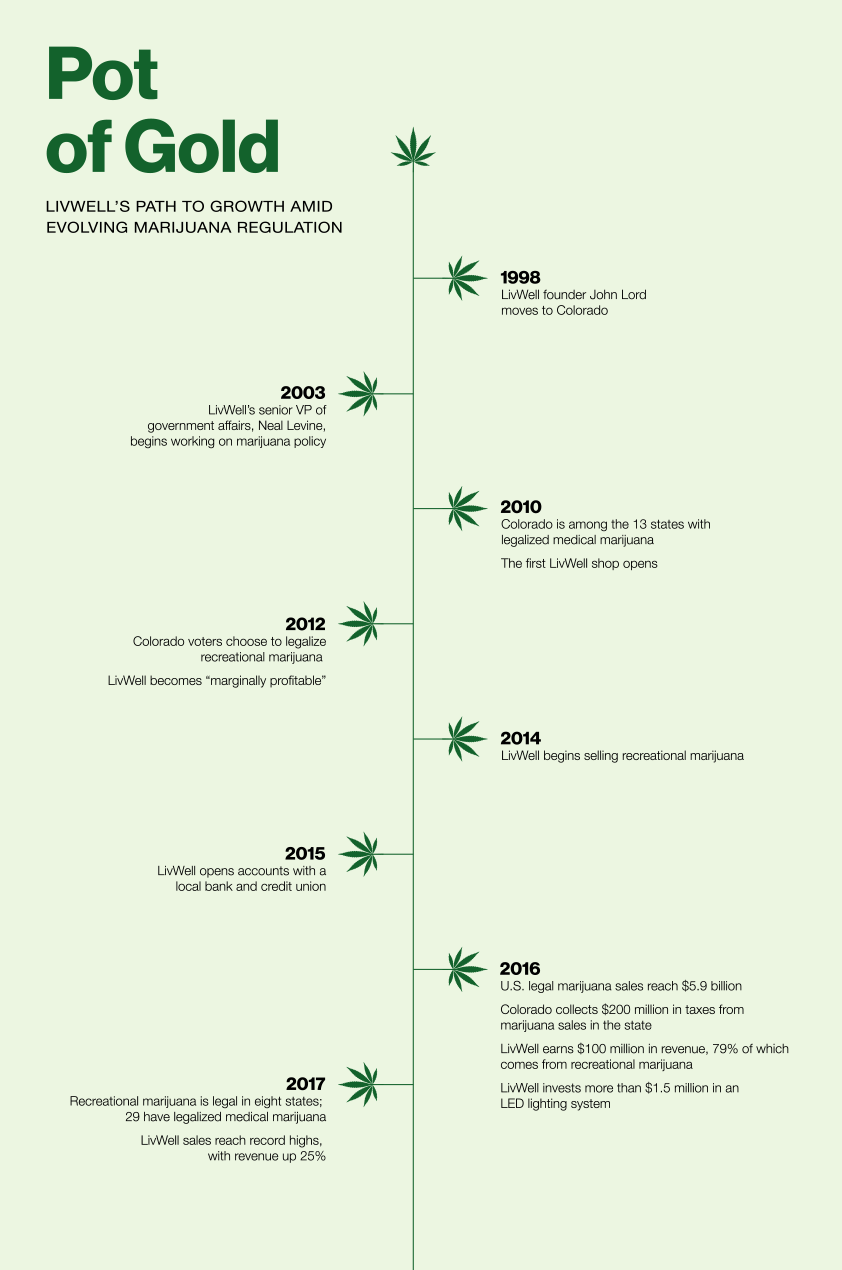 For more on LivWell, read the fall 2017 cover story and listen to an interview with Neal Levine, the company's senior vice president of government affairs, for a deep dive into the tax and regulatory challenges facing cannabis companies.

Kathryn Mulligan is the associate editor of Middle Market Growth.