ACG Pays Tribute to Association Executive Carl Wangman
The former ACG leader shaped the association's future and created a solid foundation for the stability and growth.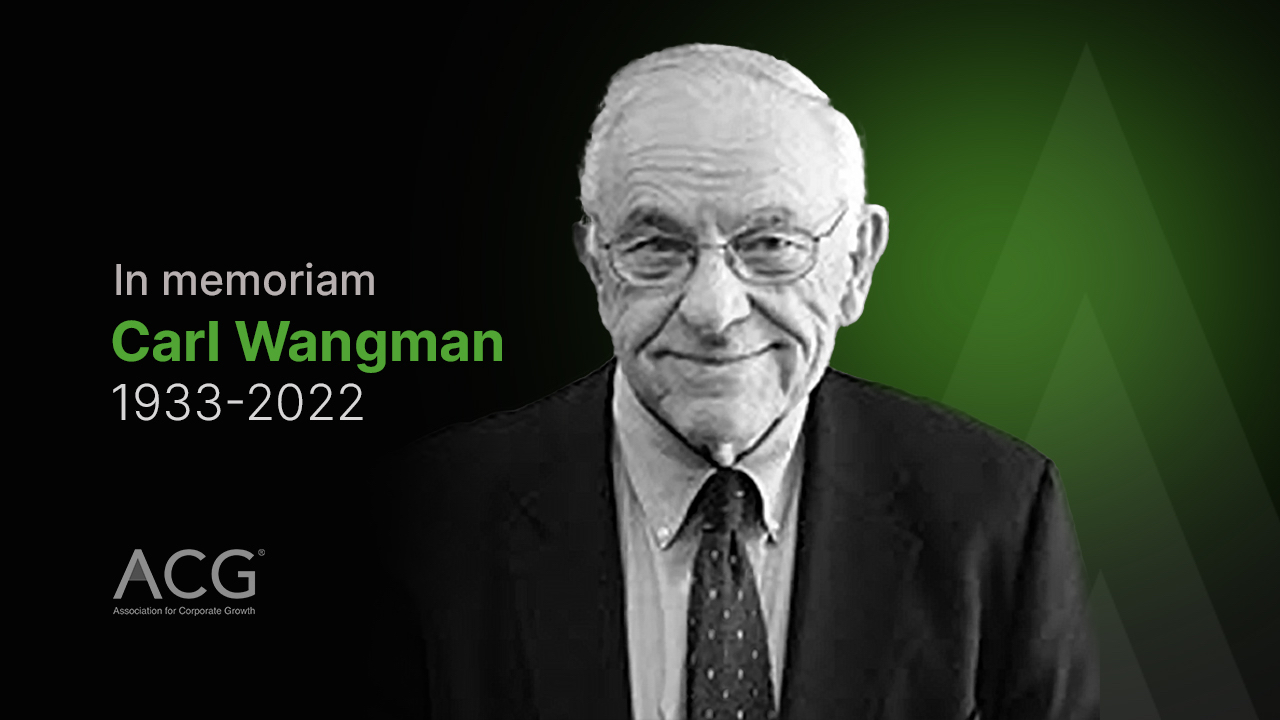 One of ACG's most influential leaders, Carl Alvin Wangman, 88, passed away on Feb. 22.
Wangman was the ACG Chief Staff Officer from 1990 to 2005 during a time when ACG grew rapidly. In 2006, he received the first ACG Lifetime Service Achievement Award.
He's also the co-author of Trust: The History of the Association for Corporate Growth, published in 2012. The book chronicles ACG's creation in 1954 through its development into the 21st Century middle market dealmaking community that it is today.
"Carl's dedication, strategic thinking and vision helped put us on our current path," said Tom Bohn, ACG president and CEO. "ACG simply wouldn't be where it is now without Carl's leadership."
Wangman was a career association executive whose career spanned more than 50 years.
ACG simply wouldn't be where it is now without Carl's leadership.
He most recently served as the CEO of the Glenview-based The Center for Association Growth, an association management company.
Over the years, Wangman owned three association management companies, served as chief of staff officer for more than 30 professional societies and earned many lifetime achievement awards throughout his career.
In 2011, he was honored by the Association Management Company Institute with its Lifetime Achievement Award. He's also a recipient of the American Society of Association Executives Grand Management Award.
In honor of Wangman's memory, donations can be sent to Chicago Botanic Garden in Glencoe.