As pension plans across the country struggle to meet their distribution requirements, they are seeking creative approaches to strengthen their systems.
That reality led one of the largest U.S. pension funds, the California Public Employees' Retirement System, to announce in May plans for a new initiative that will target direct investments in operating companies. CalPERS Direct is slated to launch in 2019.
"We've got a very simple but bold idea that we'll have our own holdings in companies, but it's not through someone's investment fund," says Anne Simpson, investment director, sustainability, at CalPERS. "It allows us to be permanent owners. That's the kind of really long-term capital that companies need when they're growing."
CalPERS Direct will consist of two separate funds, according to a press release announcing the platform. One will focus on late-stage investments in technology, life sciences and health care. The other will target investments in established companies.
Simpson says CalPERS Direct is a means to address the financial sustainability of the pension system as well as environmental sustainability, social responsibility and good governance.
"For us to have a sustainable financial system for CalPERS, we have to pay attention to managing physical and human capital," she says. Addressing long-term issues like climate change through its investments requires time horizons beyond a traditional private equity holding period, she adds.
In an effort to develop solutions for addressing pension challenges from a municipal perspective, the Association of California Cities-Orange County began to build a relationship with CalPERS in 2016. According to Heather Stratman, who served as the association's CEO from 2016-2018, that has allowed for productive dialogue between CalPERS staff and members of the association, which represents the cities of Orange County, local government special districts, businesses, nonprofits and higher education institutions.
"We have been exploring different options with CalPERs both administratively and legislatively in terms of fine-tuning existing laws and looking at creating new tools and flexibility for municipalities," she says.
Collaborating with key stakeholders is an important part of the strategy to strengthen the pension plan, whose revenue comes from three sources: CalPERS members, investment earnings and employers. Payments to members amount to about $20 billion a year, according to Simpson, who notes that those dollars ultimately stimulate small and medium-sized businesses in the local economy.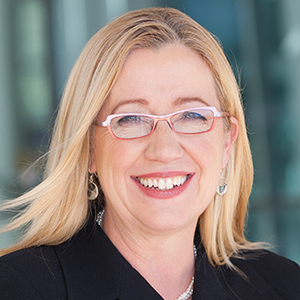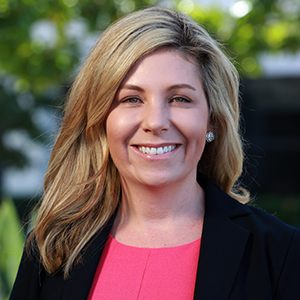 Simpson and Stratman agree that creating a sound pension system for the long term is the ultimate goal.
"I view it as a personal responsibility, paying pensions and keeping people out of poverty in retirement, and providing pensions to the first-line responders who are protecting us all," Simpson says. "Sustainability is at the heart of everything we do."
This story originally appeared in the November/December 2018 print edition of Middle Market Growth magazine. Read the full issue in the archive.

Kathryn Mulligan is the editor in chief of Middle Market Growth.