This story originally appeared in the May/June 2020 print edition of Middle Market Growth magazine. Read the full issue in the archive.
Origination has always been a foundational part of private equity— general partners need deals if they want to continue to exist. Indeed, nearly every private equity shop has a pitch deck detailing its "unique" approach to finding deal flow.
Business development veterans like Ted Kramer at HKW, Chris Cathcart at The Halifax Group and Bob Landis at The Riverside Company have shown that proprietary origination can be a career-defining track. Until recently, they were outliers, but that's starting to change.
While much deal origination is still shoe leather and personal relationships, business development is growing up and the profile of the business development professional is changing. Middle-market firms are hiring business development teams, implementing new technology, and closely tracking sponsor portfolios, intermediaries and relationships.
"This was not a job 10 years ago," says Brendan Burke, managing director at Capstone Headwaters, a private equity financing and advisory firm. He attributes the changes happening in business development to limited partners, who want to understand where deals are coming from as they compare funds. The amount of activity within the middle market has forced investors to utilize data more than ever before. As a result, LPs have come to expect a formalized approach to origination.
"It used to be the case that if someone said 'What's your origination strategy,' that strategy was to sit on Park Avenue and wait for the phone to ring. A firm would look at 100 deals, bid on 10 and get five," Burke says. "Now, these guys are looking at 2,000 deals, bidding on 100, and they might get one. You've got to have a much stronger approach to coverage in that scenario."
Much of business development's evolution in the middle market comes down to scale. For many years, midmarket deal-makers and investment targets operated in a handful of bustling industries in existing financial markets, along with a few growing tier-two cities. As M&A activity has increased in midsize cities like Nashville or Jacksonville, Florida, middle-market private equity finds itself with a vastly larger opportunity set and the need for boots on the ground.
Technology helps—firms can use an array of customer relationship management tools that track meetings, portfolios and results, but they're not enough. Building in-person relationships is still critical, especially if GPs want to see deals early or be considered when intermediaries and founders look for bidders and partners. It's not just deals involving privately held companies, either. The growing number of sponsor-to-sponsor transactions means that GPs also have to keep tabs on portfolio companies that are already backed by private equity, in case there's an opportunity to pick them up when it's time to sell.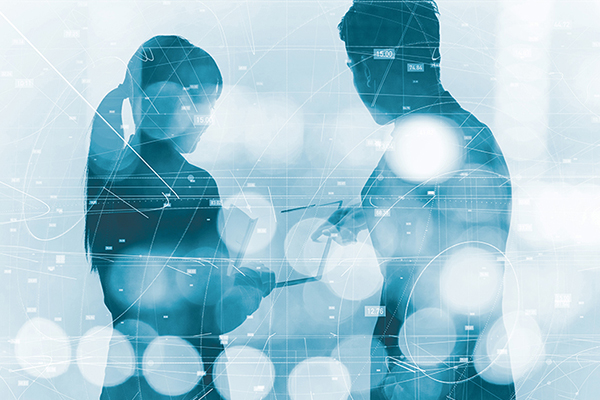 "THERE'S NO PLAYBOOK… THEY HAVE TO UNDERSTAND HOW TO BUILD THE RELATIONSHIPS, SIZE MARKETS AND INTERPRET A WIDE RANGE OF DATA POINTS."
WILLIAM MATTHEWS
Partner, BraddockMatthews
If the leader of the investment team is responsible for taking all of the introductory meetings, writing the deals, entering data and following up—on top of talking to investors—that person will hit their limits pretty quickly.
Against this backdrop, private equity firms have realized that building out a team of dedicated business development professionals not only helps expand coverage; it can also show investors that the firm has institutionalized its operations. That helps when it's time to talk to LPs about the next fund or approach them about co-investments.
'THERE'S NO PLAYBOOK'
While GPs agree on the value of business development, building a team is not always straightforward. "There's no playbook," says William Matthews, a partner at executive search firm BraddockMatthews, which focuses on the asset management industry. "You can't pull someone out of school and train for this role. They have to understand how to build the relationships, size markets and interpret a wide range of data points."
Those who end up in the role often come from investment banking or investor relations; others have held sales roles at advisory firms or deal data providers. Senior-level business development professionals may have had experience on investment committees before deciding to shift into an origination role.
Most have an existing network of relationships, which is an important starting point. But in order to be successful, business development professionals must be good stewards of a GP's brand, and they need to be able to draw insights from investment data that help founders, intermediaries and investors understand the opportunity while feeling like they've spoken to someone who can deliver.
According to Gus Phelps, a principal at Summit Partners in Boston, successful business development people can demonstrate credibility within their firm based on their track record. That adds a layer of trust to external relationships, whether with investors, bankers, founders or service providers.
Still, business development teams are confronted with the issue of scale, prompting many to use in-person events hosted by the Association for Corporate Growth or other groups as a way to streamline their efforts and learn from their peers.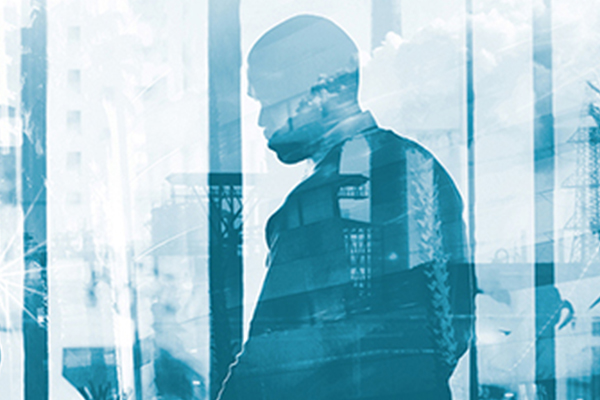 "IF YOU'RE INTERESTED IN SOMEONE'S PORTFOLIO COMPANY AND YOU START BUILDING A RELATIONSHIP WITH THE SENIOR PARTNER ON THAT COMPANY, PEOPLE ARE MORE LIKELY TO THINK OF YOU AT EXIT."
HEATHER MADLAND
Principal, Business Development, Huron Capital
For example, Phelps leads a business development group called G7, which hosts multi-day meetings throughout the year to bring together GPs, bankers, lawyers and founders. Afterward, firms can determine where and with whom they follow up, but it's more efficient than trying to pull together all the threads individually. "We're always trying to stay a little ahead of the curve. That's the value," says Phelps, who also serves on the board of ACG's Boston chapter.
Heather Madland, a principal in business development at Huron Capital and a member of ACG Detroit's board, also sees the value of dedicated business development organizations. She co-founded a group called Amplify that works similarly to G7.
"It's not just about the opportunities," Madland says. "We're also sharing best practices. I asked our members five questions last year about what they were doing and insights from those answers ended up in my annual marketing plan for 2020." By exchanging ideas, firms can learn about data they might not be tracking and how it can be helpful. Or they might discover new operational efficiencies that help improve their processes.
Sharing skills and leads might seem counterintuitive, but these groups are rarely competitive. The trend toward industry specialization in the middle market means they likely aren't going head to head on the same deals.
A firm might only invest in health care companies, but finding its next investment still requires speaking to a wide range of investment bankers, lawyers and other intermediaries. That process is the same for a generalist GP, or one that only looks at tech companies. If you're a health care investor, neither present a competitive threat. Plus, as more private equity-backed businesses sell to other funds, it's valuable to understand what GPs are looking to sell.
"If you stay on top of portfolios, it's a way of showing conviction," Madland says. "If you're interested in someone's portfolio company and you start building a relationship with the senior partner on that company, people are more likely to think of you at exit."
VARIED EXPERIENCE
Business development professionals can come from a variety of prior roles and they bring that experience into their work. Private equity firms have started to recognize the value of that expertise along with the benefits of increased coverage. Business development professionals now interact with LP investors, walking them through the origination process. They may also work directly with the debt and capital markets side to line up financing, in addition to their origination responsibilities. It all comes back to scale and efficiency.
"If you're going to Denver for two days for a business development meeting, it only makes sense that you'd try to meet with a few LPs while you're out there," Madland says. She adds that relationships from past roles can be helpful, even if they don't directly relate to deal origination. If someone joined a firm with experience in the credit markets, for example, their connections can be useful when the investment team is thinking through financing.
The varied experience of business development professionals can also help create a more formalized career track for individuals in these roles. Summit's Phelps notes that within the business development team, younger professionals might spend more time on data management or meeting with new intermediaries while senior professionals on the team focus on maintaining relationships that are foundational to the firm's deal flow. Over time, senior professionals can bring new hires into those relationships while they continue to build their own networks.
"WE'RE ALWAYS TRYING TO STAY A LITTLE AHEAD OF THE CURVE. THAT'S THE VALUE."
GUS PHELPS
Principal, Summit Partners
Looking ahead, most private equity firms expect the business development role will continue to expand and become more deeply integrated in the operational structure of firms, yet the path for advancement remains unclear.
"We've already seen an evolution in the role that you weren't seeing even five years ago," Matthews says. "The $64 million-dollar question is where it goes. We ask our clients all the time if this is a partner track and the answers vary. But if you're providing value across multiple layers of the organization, that's significant."
Capstone's Burke agrees. "Senior people are eventually going to want to be recognized," he says. "It's a big risk for organizations to turn over a business development position because it takes out relationships. It's time-consuming to hire for. If you're not recognizing that person and they leave, it's going to hurt."
Bailey McCann is a business writer and author based in New York.