Frank Argenbright is not a maker of small plans, and that's true of his vision for the next several years. By 2023, he'd like Argenbright Holdings to hit $3 billion in revenue—with a $5 billion revenue goal for 2027— and either take the company public or sell a minority stake to raise money to build a larger business.
He also has goals beyond numbers. The company's core verticals are in "dinosaur industries," according to Argenbright, and he'd like to reimagine how they operate. For guidance, he's turned to disruption evangelists. Argenbright has organized a Silicon Valley brainstorming group, where his company's leaders meet for a couple of days with employees from tech firms. The most recent session was in March and included a Google employee. "How many security companies and janitorial companies do stuff like that?" asks Karan Ishwar, Argenbright Holdings' CFO.
The brainstorming group has met annually for the past three years. Although its composition changes each time (reflecting Argenbright's focus on different topics and tech capabilities), the purpose remains the same: to explore how technology could improve Argenbright Holdings' services.
The company has invested "substantial time and resources" into some tech projects it can't yet discuss, Ishwar says, but he expects the organization will benefit during the next several years.
Argenbright Holdings is also in discussions with a leading provider of security robots. "We are looking at doing something with them," Ishwar says.
The company hasn't used security robots yet because, as Ishwar points out, "there are still a lot of issues with deployment." One highly publicized (and comical) mishap took place in 2017, when a security robot was patrolling a Washington, D.C., office building and fell into a water fountain.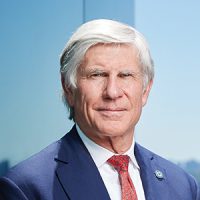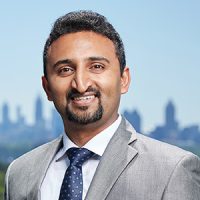 Regardless, the company feels strongly that innovation will play an important role going forward. "We believe as a firm that the future of our business is going to be a happy medium between manpower and technology," Ishwar says.
It's a future that will likely reflect Frank Argenbright's favorite saying, which suggests there are three kinds of individuals. "There are people who make things happen, there are people who watch things happen and there are people who wonder what happened," he says. "The last two don't do well with me."
This story originally appeared in the July/August 2019 issue of Middle Market Growth. Find it in the MMG archive.