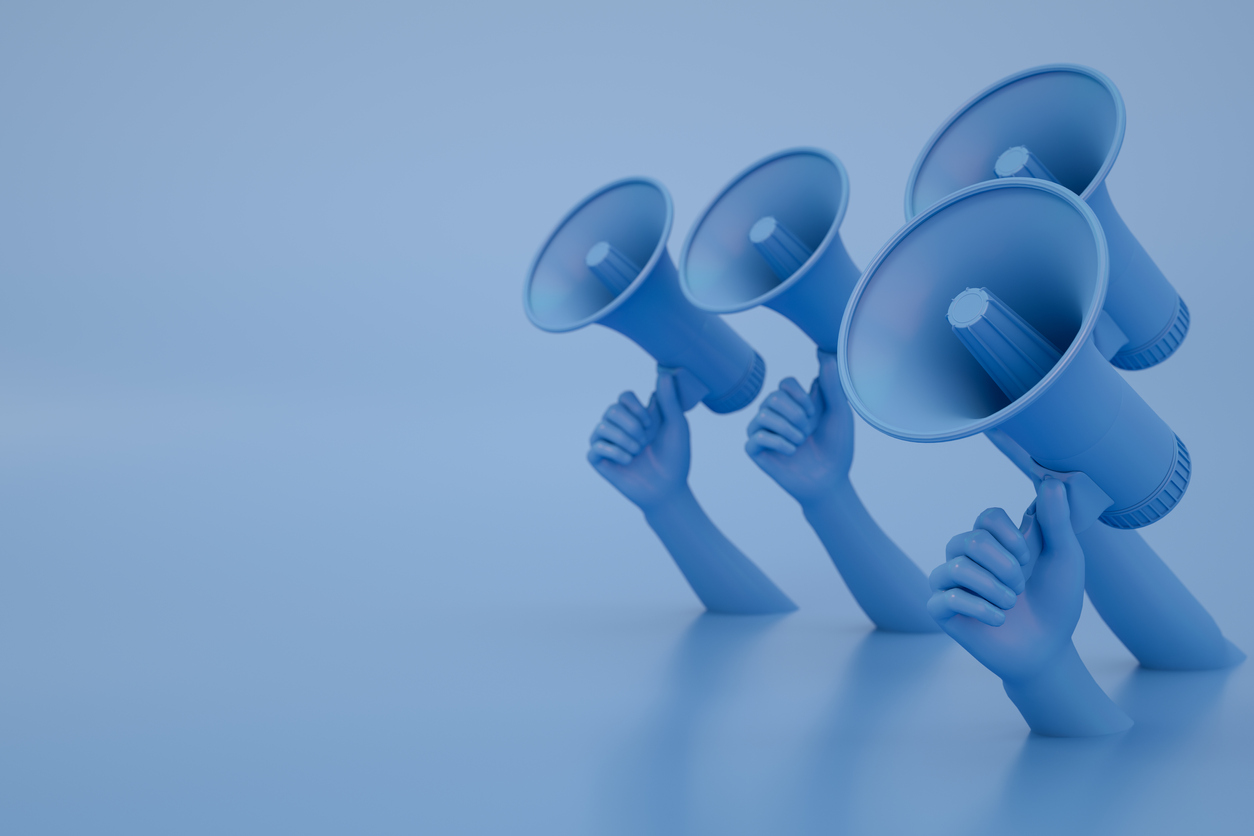 Despite accounting for one-third of private sector U.S. GDP, the middle market is made up of many businesses whose products and services can fly under the radar. Often, it's due to a misunderstanding by executives and marketing agencies about their unique branding needs.
"We often see marketing or advertising agencies struggle with mid-market brands," says Mike Ozan, chief creative officer of the Cleveland branding and design company TWIST Creative. "In most cases, the brand has low awareness as marketing has been traditionally underfunded, causing its audience to be unsure of its status or of its products and services."
Whereas large companies have robust coffers and dedicated marketing teams, medium-sized firms are working with fewer resources. Many mid-market execs don't believe branding to even be important until they reach a certain size threshold, notes Julie Hamilton, principal and brand partner of +Intention, a branding and design studio based in Chicago.
In the middle-market sector, Hamilton's firm partners with manufacturing, consumer goods and healthcare businesses. Executives generally approach her upon reaching the 250-employee mark, often a time when their sights are set on attracting bigger accounts. An influx of private capital might be another inflection point for a company that motivates it to focus on its brand posture, given the fast-paced growth expectations of investors.
Regardless of a company's motivation for focusing on its messaging, experts point to some common challenges that middle-market businesses face as they level-up their marketing efforts.
Brand Essence
People like to affiliate with companies that have a larger reason for being.

Julie Hamilton

+Intention
Many mid-market companies struggle to articulate their story and unique place in the market to a prospective customer who has never engaged with the brand before.
"All of these companies have something to offer that's different from their competitors, but they don't know what will cause a customer to choose them versus someone else," says Hamilton. "It's hard for clients to articulate their own magic. A customer may not be convinced about an organization until they give their product or service a try. But a customer shouldn't have to experience you in person to begin to get that value."
Some companies will focus on "one-off," quick-fix efforts like a website overhaul that by themselves are unlikely to move the branding needle, notes Hamilton. Instead, they need a strong brand foundation that establishes relationships beyond the transactional, not only with customers but with employees as well, she adds. New generations coming up in the workforce want to be associated with brands confident in their identity.
"People like to affiliate with companies that have a larger reason for being," says Hamilton. "If I interview with a company and get five different answers about the culture, those things will chip away at my desire to be there."
Many mid-sized companies center around a CEO or founder, and often these entities are content to use that person as the face of the company. Hamilton's job is to capture a company's essence, which may be inspired by founders but must perpetuate beyond them into a relatable set of values. Building a multi-faceted marketing effort around founder values is possible, as long as that person does not remain the sole focus.
Related content: Marketing Meets Private Equity Business Development
"We want to understand why the founder started the business, and what they're doing that's unique around customers or products," Hamilton says. "We're sifting through key ingredients for your brand (that exist) outside the CEO or founder."
One major advantage of family-owned shops is "an ocean of history" to build around, says Ozan. TWIST begins client relationships by developing a brand strategy, which is then strengthened by key messaging and communication.
"So many of these companies are what we term 'legacy brands,'" Ozan says. "They have remarkable origin stories and can be in their third or fourth generation of leadership. They require a brand evolution that preserves decades of equity and brings it forward for a new audience."
What Is Our Why?
Folks in leadership positions are demanding that your company match their personal brand values. It's about defining who you are, and who you aren't.

Mike Ozan

TWIST Creative
Communicating a brand's values, differentiators and key milestones is critical, which is why The Riverside Company has focused on developing a clear marketing message for its portfolio companies.
The Cleveland-headquartered middle-market private equity firm brands itself as "a decisive, consistent investor" that believes in the power of new or completed transactions over the more nebulous potential of future investments. Standing out among a deluge of messaging, meanwhile, requires extra effort when crafting marketing announcements, says principal Cheryl Strom.
"Readers of our initiatives have an exorbitant amount of content competing for their attention," Strom said in an email. "This is why we put great thought into clever headlines, to make it fun to read about a new investment. I routinely get feedback that we stand out for this practice."
Equally critical to external communication is listening to clients, and using their input to further strengthen the brand and its reach. One strategy middle-market businesses can deploy is using existing customers' experiences to draw in new business. But Ozan has all-too-often seen a lack of audience research from mid-market leadership. For B2B clients, TWIST interviews satisfied customers as well as individuals who, for whatever reason, abandoned the brand.
For TWIST, conveying a company's products or services is bolstered by articulating a larger mission and customer appreciation around the results. This can help middle-market companies to take market share from industry leaders while fending off boutique offerings from startup competitors.
Related content: Prioritize Marketing After the Deal Is Done
In recent years, TWIST has helped its mid-range B2B clients pivot toward millennial decision-makers, many of whom are now leading businesses. Gaining their confidence means defining the company ethos—or as Ozan puts it, "What is our why?"
"It's all about that values-match," says Ozan. "Folks in leadership positions are demanding that your company match their personal brand values. It's about defining who you are, and who you aren't. Staking that territory out and saying, 'This is my land. I can hold it, I can expand, I know this territory and I'm confident in it.'"
Douglas J. Guth is a Cleveland-based freelance writer covering the middle market and small business.