While working for private capital investment firms, Andrew Kassoy saw an opportunity to change how businesses operate in a way that would positively benefit workers, communities and the environment.
"There wasn't much market infrastructure to support doing business in a different way, and that's what led us to start this nonprofit called B Lab," said Kassoy, who co-founded the organization in 2006 alongside two college friends-turned entrepreneurs. The goal was to put in place a framework that "would allow all business to be used as a force for good," he said.
B Lab offers a certification for companies—known as B Corporations— that meet its standards for social and environmental performance, public transparency and legal accountability.
There are more than 2,100 certified B Corps today. They operate in more than 130 industries and range from well-known brands like Patagonia and Ben and Jerry's, to banks and financial services businesses, among others. Their reasons for adopting the certification vary, from improving their credibility or, in the case of business-to-business companies, increasing transparency for their partners. For customer-facing businesses, the certification can serve as a brand differentiator.
"Most consumers don't believe the claims that companies make about themselves, but they're looking to buy from trusted companies. More and more they're interested in the company as a whole, not just whether its product is sustainable," said Kassoy, who worked at MSD Real Estate Capital, an affiliate of Michael Dell's family office, prior to founding B Lab.
Other companies view the certification as a recruitment tool, particularly for younger workers who value mission-driven employment. Increasingly, investors are recognizing the value of the legal accountability associated with B Corp certification and are prompting their portfolio companies to explore it.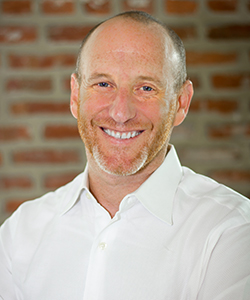 B Corps operate in more than 130 industries and range from well-known brands like Patagonia and Ben and Jerry's, to banks and financial services businesses, among others.
B Lab's business development team actively meets with CEOs and entrepreneurs to promote the certification, but the most effective marketing is word of mouth, Kassoy said.
"Most companies that become B Corps, it's really happening because they heard about it somewhere— another B Corp CEO or entrepreneur has championed the idea, or an investor has asked them to consider it, or they're hearing from their consumers," he said. "Often they're hearing from their own workers about it. Millennial workers will say, 'Hey, how come we haven't done this?'"
B Corporations are headquartered in 67 countries, and the majority are privately held middle-market businesses. The certification requires a company to meet a set of social and environmental performance standards, and to make itself legally accountable to its stakeholders.
To become certified, a business is assessed on its governance and environmental practices, and its relationships with employees, supply chain partners and the communities in which it operates. A section of the assessment addressing labor might ask what percentage of a company's workers are paid a living wage, for example, or the types of benefits that nonexecutive-level employees receive.
To be sure, adopting sustainable or socially conscious policies can come at a financial cost—think raising salaries or investing in employee training. But in Kassoy's opinion, the benefits outweigh any immediate dings to a company's bottom line.
"I think most of the evidence shows that the companies with good environmental, social and governance practices actually perform better over the long term, even if sometimes they're making some short-term trade-offs," he said.
This article originally appeared in the May/June 2018 addition of Middle Market Growth. Find it in the MMG archive.

Kathryn Mulligan is the editor of Middle Market Growth.