Auto Aftermarket Readies for Tech Advances
With ride-sharing platforms like Uber and Lyft, the entire business model of the transportation industry is changing, including parts makers, service providers and others in the aftermarket.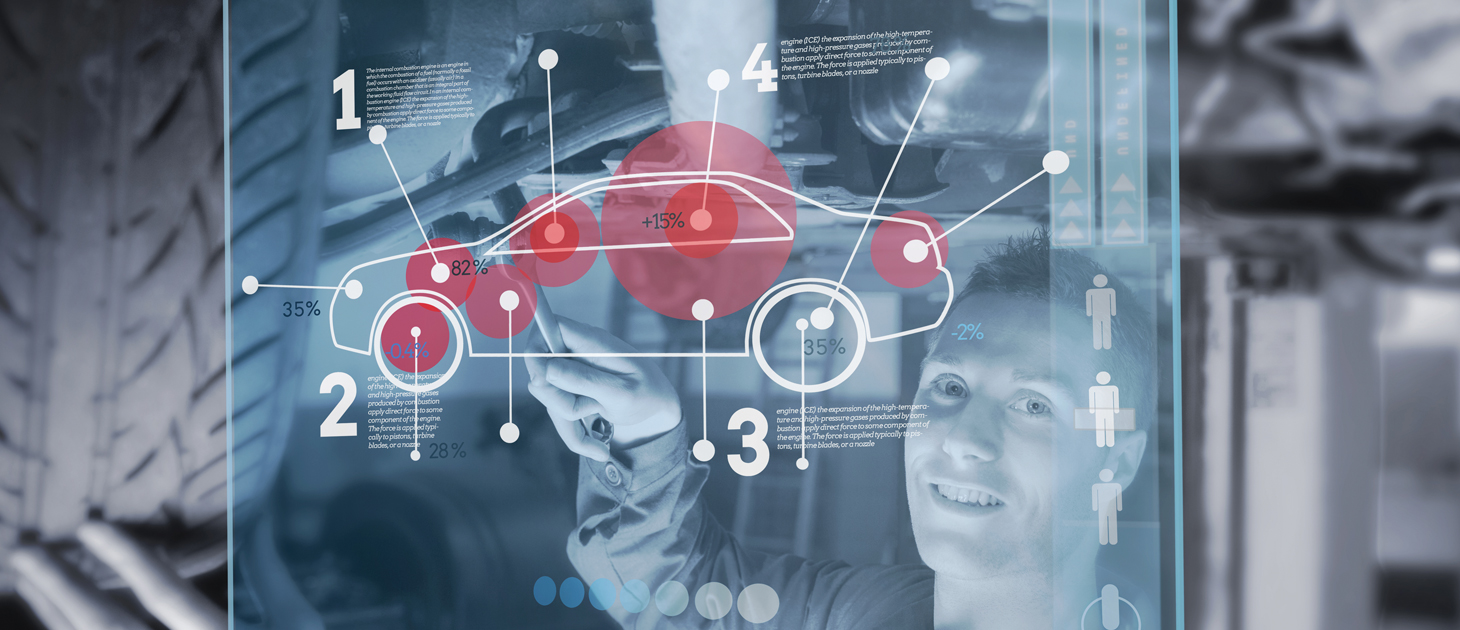 The automotive industry is on the cusp of a revolution. Hardly a day goes by without a headline about advanced driver assistance technology and fully autonomous vehicles— and in April electric vehicle maker Tesla overtook General Motors by market capitalization. With ride-sharing platforms like Uber and Lyft, the entire business model of the transportation industry is changing.
For now, at least, all that technology is having limited impact on investments in the aftermarket, the segment of the sector encompassing parts and service that has attracted the bulk of private equity investment (see sidebar on page 28). "I actually can't think of any sectors of the established vehicle aftermarket where PE is not playing or hasn't recently," says Joe Sparacino, managing director and head of the automotive aftermarket group at BB&T Capital Markets. "They are looking for stable cash flows with the potential for outsized growth—the aftermarket is a great place to invest for that very simple reason."
However, the recent news of technology advances and investments by large companies offer clues as to what might be in store for the aftermarket. These include telematics, advanced driver assistance systems (ADAS), autonomous vehicles and ride-sharing. As these technologies develop, observers are assessing the entire transportation industry rather than just the automotive sector.
"We think that transportation is being changed by these converging trends in ways that produce as big a shift in the human condition as what the internet and the electronification of communications has," says Steven Karol, managing partner and founder of the Watermill Group, a private equity firm with investments in the space.
The Auto Care Association, which represents independent parts manufacturers, distributors, repair shops, marketers and retailers, has also broadened its view. "The transportation grid is moving toward intelligent transport systems, and vehicle manufacturers are starting to refer to their cars as platforms with an emphasis on the connectivity of their vehicles to the grid through telematics," says Behzad Rassuli, the association's senior vice president of strategic development.
In an attempt to view the future through an admittedly cloudy crystal ball, Middle Market Growth interviewed several industry watchers about how new technologies in transportation might affect the aftermarket over the next few years.
"The transportation grid is moving toward intelligent transport systems…"
Behzad Rassuli, Senior Vice President of Strategic Development,  Auto Care Association
THE CONNECTED CAR
Increasing connectivity in vehicles—both within the car itself as well as externally over the airwaves— can spell both opportunity and threat for the aftermarket. Adding Bluetooth capabilities to older vehicles is a common upgrade in order to enable hands-free calling, for example. But it's also a simple one that most consumers can do themselves. For more sophisticated communications, aftermarket companies have emerged to add hardware to vehicles that send information to fleet operators on driving behavior, for example, or that track the vehicles' locations. And new companies like Voyomotive have developed aftermarket products that tap into vehicle diagnostic information.
Yet there is controversy over exactly who can access such data. By 2020, some 50 percent of new cars will be able to broadcast data directly to the manufacturer, which could cut out aftermarket repairs shops, Rassuli says. "The manufacturers think they should be the steward of that data, so they can direct you to their dealers for service," he says. "But the access to that data is critical to the auto care industry." The association is currently in talks with vehicle manufacturers to reach some kind of agreement similar to a memorandum of understanding they forged over access to computerized vehicle diagnostics code, he says.
ADVANCED DRIVER ASSISTANCE SYSTEMS
Most new cars already take over some functions from the driver—such as automatic braking, lane-change warnings and rear-view cameras— to make transportation safer. But most of the 270 million cars on North American roads predated these features. (The average age of today's car is 11.5 years.) That could stimulate an aftermarket for ADAS, says Daron Gifford, a partner specializing in the automotive sector at Plante Moran. "If the aftermarket can get systems that will plug in to the older cars for driver-assistance technologies, that's a potentially big market," he notes. "It would reduce repair and collision costs."
Or not. Usually, the cameras, sensors and other hardware that enable ADAS are on bumpers and side-view mirrors, the very areas that get damaged in an accident, according to a recent article in the Wall Street Journal. Repairs of such sophisticated equipment can cost more than five times those of conventional parts.
The importance of ADAS technology was highlighted in March when Intel Corp. bought Mobileye, an Israeli startup that makes sensors and camera systems for cars, for $15 billion. While most of the attention focused on how the purchase could give Intel a piece of the autonomous vehicle market, Mobileye also has a significant aftermarket business, which made up 23 percent of its revenue in 2016. For existing vehicles, the company sells a $849 collision-avoidance system— a small box that mounts to the inside of a windshield. Its vision sensors detect road markings, pedestrians and street signs. The artificial intelligence software embedded in the device interprets what the sensors "see," and audibly warns the driver if the vehicle has drifted out of its lane or exceeded the posted speed limit, for example, according to Michael Backman, general manager for the company's aftermarket in the U.S. and Canada. The company sells to commercial and governmental fleets, car importers and dealers, insurance companies and other potential bulk purchasers "as a way for them to monitor and analyze driver behavior, set premiums, reduce costs and otherwise prevent accidents," according to the company's annual report.
"If the aftermarket can get systems that will plug in to the older cars for driver-assistance technologies, that's a potentially big market. It would reduce repair and collision costs."
Daron Gifford, Partner, Plante Moran
DRIVERLESS VEHICLES
There are seeds of an aftermarket as companies race to produce a viable autonomous vehicle. Last year, GM paid $1 billion for startup Cruise Automation, which was readying a product for the aftermarket. Although GM was expected to use the technology in its own autonomous vehicles, "I'm wondering whether they are exploring that for aftermarket as well," Gifford says. Another startup, Comma.ai, announced last year that it would ship a $999 aftermarket kit, but pulled out after it received a letter from the National Highway Traffic Safety Administration. The agency was concerned about the product's safety. Finally, a company called Perrone Robotics sells an R&D development kit to add autonomous and remote control driving capabilities to vehicles.
Regardless of whether autonomous vehicles gain favor any time soon, Rassuli doesn't expect much of an impact on the aftermarket. "An autonomous vehicle replaces the driver, not the car," he says, noting that most autonomous vehicles today are constructed just like regular cars and will continue needing the same regular maintenance and repair.
SHARING THE RIDE
As the phenomenon of ride-sharing—pioneered by Uber—has caught on with millennials, some predict it will lead to less car ownership, which in turn could shrink the aftermarket. But observers don't seem worried yet. "The so-called mobility market has the potential to transform the way we utilize vehicles," says Sparacino, "but it will still require that we utilize them." The aftermarket may actually benefit because the number of miles driven per car may increase substantially, increasing wear and tear and requiring more frequent maintenance and repair. "When you pair that with the dynamic that it's an urban trend—those miles are in stopand- go city terrains, I view it as a net positive for aftermarket," Rassuli says.
RECENT REPRESENTATIVE AUTOMOTIVE AFTERMARKET DEALS
June 2016: Audax Private Equity sold Integrated Supply Network to Freeman Spogli & Co. ISN is an independent distributor of tools and equipment sold into the aftermarket automotive repair industry.
February 2017: Kinderhook Industries LLC announced the acquisition of Performance Motorsports International from Dover Corporation (NYSE: DOV) to form a new performance parts platform, Race Winning Brands. The new company will manufacture performance and racing pistons and related engine components for the automotive and power sports performance markets.
March 2017: AP Emissions Technologies and Centric Parts announced an agreement to merge, forming a leading player in the undercar automotive aftermarket. Harvest Partners will provide equity capital, in partnership with Audax Private Equity. Source: Joe Sparacino, BB&T Capital Markets
Source: Joe Sparacino, BB&T Capital Markets
Gifford thinks ride-sharing might also prompt owners to spruce up interiors with things like better upholstery or even individual sound-systems or phone jacks.
So for every possible threat, observers of the automotive aftermarket see a potential opportunity. One thing seems certain—the aftermarket will need investment to keep up with the technology. "Clearly the vehicles are going to be entering service bays with more complex systems and service demands," Rassuli says. "To be able to meet those demands, the aftermarket needs talent, training and tools, all of which require capital."

Tam Harbert is a Washington, D.C.-based journalist covering business, technology and public policy.