ACG Welcomes New Board Members and MAX Award Winners at DealMAX
Two new board members join ACG and top performers are recognized in Las Vegas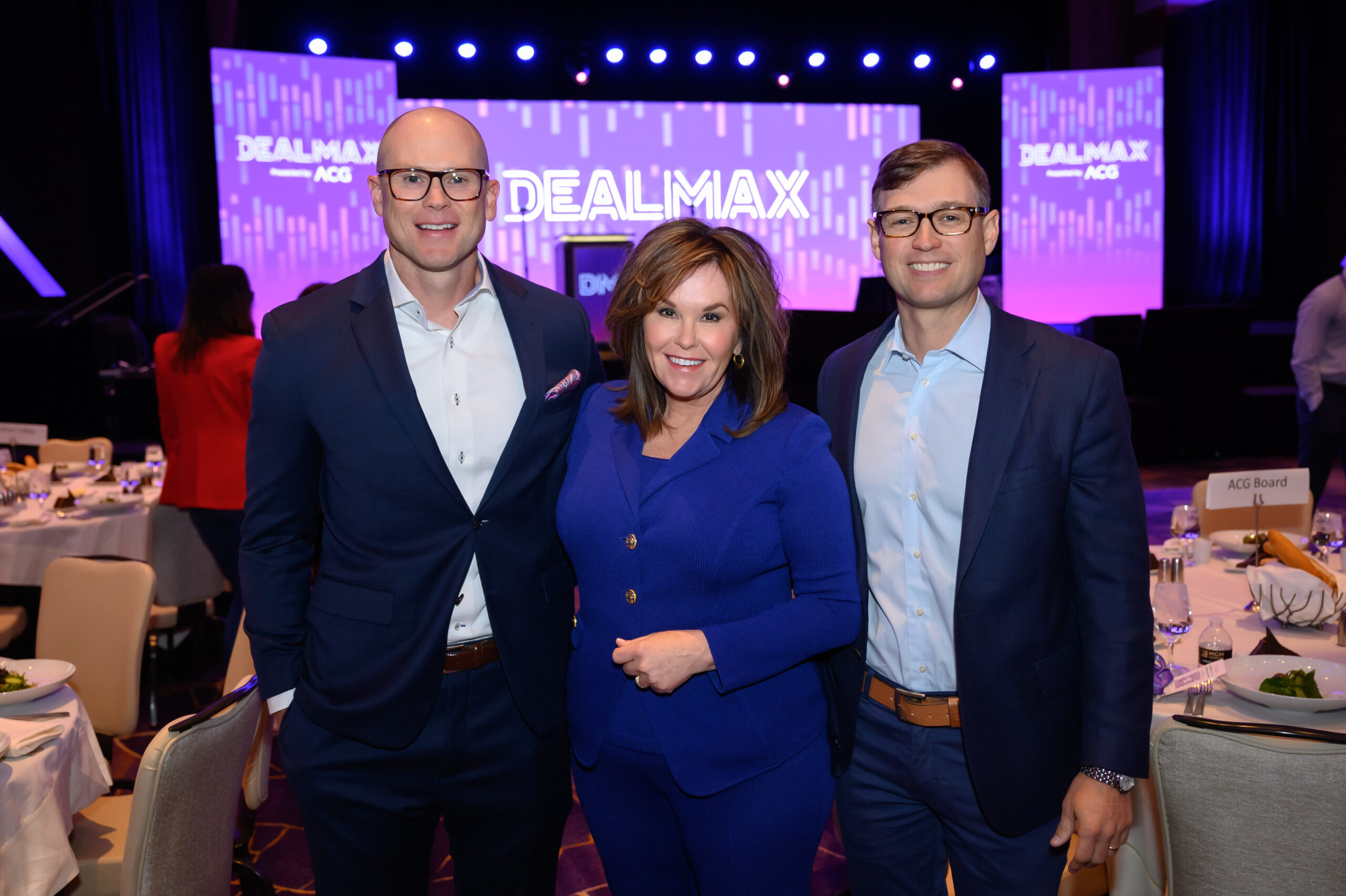 CHICAGO – The Association for Corporate Growth (ACG) announced the addition of two new board members, Jeremy Ellis, managing director of Genesis Capital, and Chris Hebble, managing director of Houlihan Lokey, at its annual conference, DealMAX, held May 8-10 at the ARIA Resort and Casino in Las Vegas.
Also at DealMAX, Christine Nowaczyk, senior vice president of BOK Financial, became the ACG Board Chairman for a one-year term, succeeding David Gershman, partner and general counsel of Trivest Partners.
"I am pleased to welcome Jeremy Ellis and Chris Hebble to the ACG board," said Christine Nowaczyk. "Their extensive experience and knowledge of the industry will be invaluable to the organization as we continue to support our members."
ACG thanks Kylan Ventures co-founder and managing partner Christina Bui for her service as she rotates off the ACG board of directors.
ACG also recognized two long-time volunteers, Brent Baxter, managing director of Nolan and Associates, and Gretchen Perkins, partner at Avance Investment Management, for their contributions to the organization. Both were awarded the Lifetime Achievement Award at DealMAX.
Furthermore, DealMAX had record-breaking attendance:
3,000+ Attendees, 12% growth over last year
800 Private Equity Investors, 22% YoY growth
675 Investment Bankers, 52% YoY growth
200+ Strategic Acquirers and Operating Partners for ACG's inaugural forums
13,000 1:1 meetings
In addition, ACG announced the winners of its first-ever MAX Awards at DealMAX. The firms and individual winners were recognized for their significant impact on both ACG and the broader dealmaking ecosystem.
The winners of the MAX Awards are:
Private Equity Firm of the Year Award: The Riverside Company
Investment Bank of the Year Award: Houlihan Lokey
Lender of the Year Award: PNC Bank
ACG Legend Award: Robert Landis, Founding Partner, Origination, The Riverside Company
Middle Market Growth editors compiled a list of 15 finalists for the three firm-level categories based on organizations' 2022 dealmaking activity, according to PitchBook data; and their engagement with ACG, based on event attendance and membership. ACG chapter board members voted in January on the finalists to determine the winner in each category.
ACG Legend Award winner Robert Landis was hand-picked by members of the ACG board of directors to recognize his professional achievements, contributions to the field of private equity business development and longstanding commitment to ACG.
"We congratulate all of the MAX Awards winners for their outstanding achievements," Nowaczyk said. "Their dedication and hard work have made a significant impact on the middle market, and we are proud to recognize their contributions."
For more information about the MAX Awards and the winners, please visit middlemarketgrowth.org where a magazine edition featuring the winners and finalists is available.
About ACG (Association for Corporate Growth)
Founded in 1954, ACG is the premier M&A dealmaking community with a mission of driving middle-market growth. ACG's global network operates within 61 local markets worldwide and comprises more than 100,000 middle-market professionals who invest in, own and advise growing companies. Learn more about ACG and becoming a member at www.acg.org.