Meet ACG's New Chair and Board Members
The newest board members discuss their vision and goals for ACG and the board.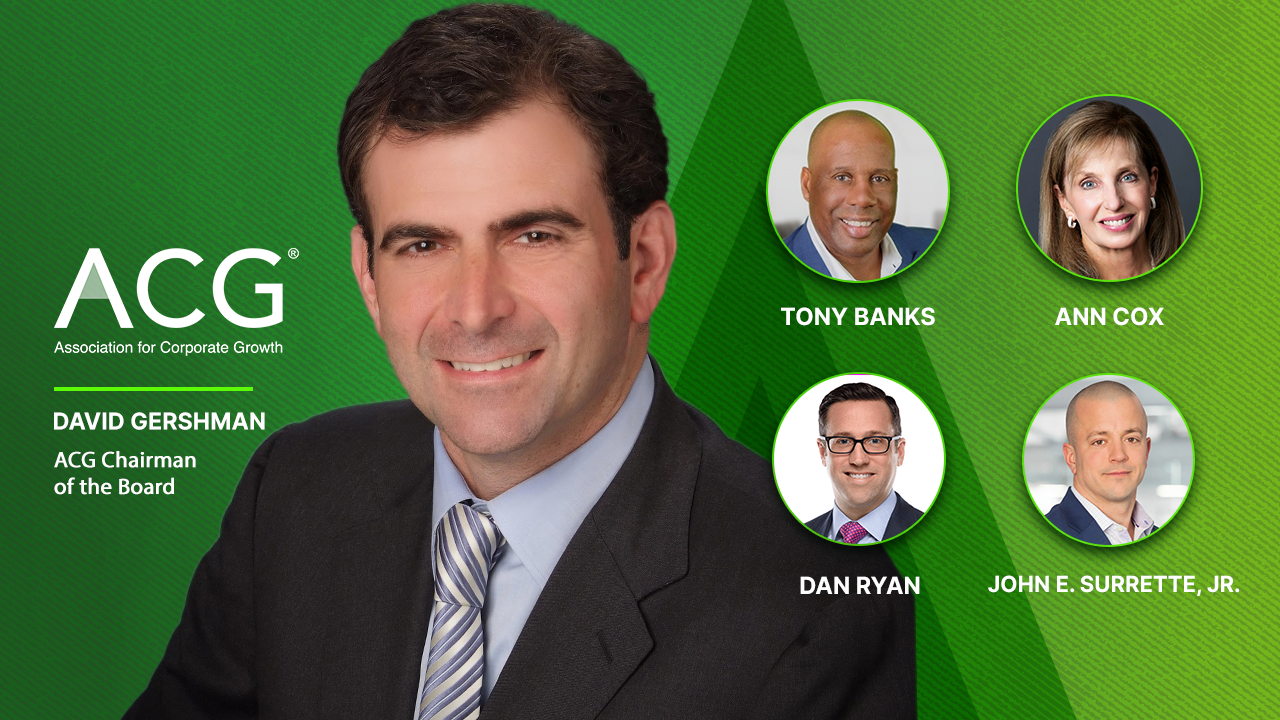 Ringing in the new year, ACG welcomed its newest Chair, Dave Gershman, Partner and General Counsel at Trivest Partners, a private equity firm focused on investing in family and founder-owned businesses.
Trivest, founded in 1981, is the oldest private equity firm in the Southeastern United States, and Gershman serves on Trivest's investment committee overseeing Trivest's multiple fund strategies.
Gershman said he's looking forward to his term as the ACG board chair as ACG continues to implement broad changes, including revamping InterGrowth, hiring more than 30 new event and membership professionals and integrating many of ACG's chapters under OneACG.
"ACG is ushering in a new beginning for the middle market as the pandemic winds down," Gershman said. "We are now positioned to bring more dealmakers together where they can connect, share best practices and network with others. It's never been a better time to be part of ACG."
In other board changes, Christine Nowaczyk, BOK Financial senior vice president, joins Gershman on the Executive Committee, becoming the chair elect, Brent Baxter, Nolan and Associates Managing Director, is now the immediate past Chair.  Steve Castino, Vestal & Wiler Shareholder,  and David Hellier, Bertram Capital Partner, also join the ACG Executive Committee.  Castino and Hellier serve as the Chairman of Finance and Chapter Council Chair, respectively.
Also, ACG recently added four new board members, who below share their hopes for ACG's future.