As Midmarket Dealmaking Evolves, So Does ACG LA's Business Conference
This year's Business Conference embraced new experiences and dealmaker diversity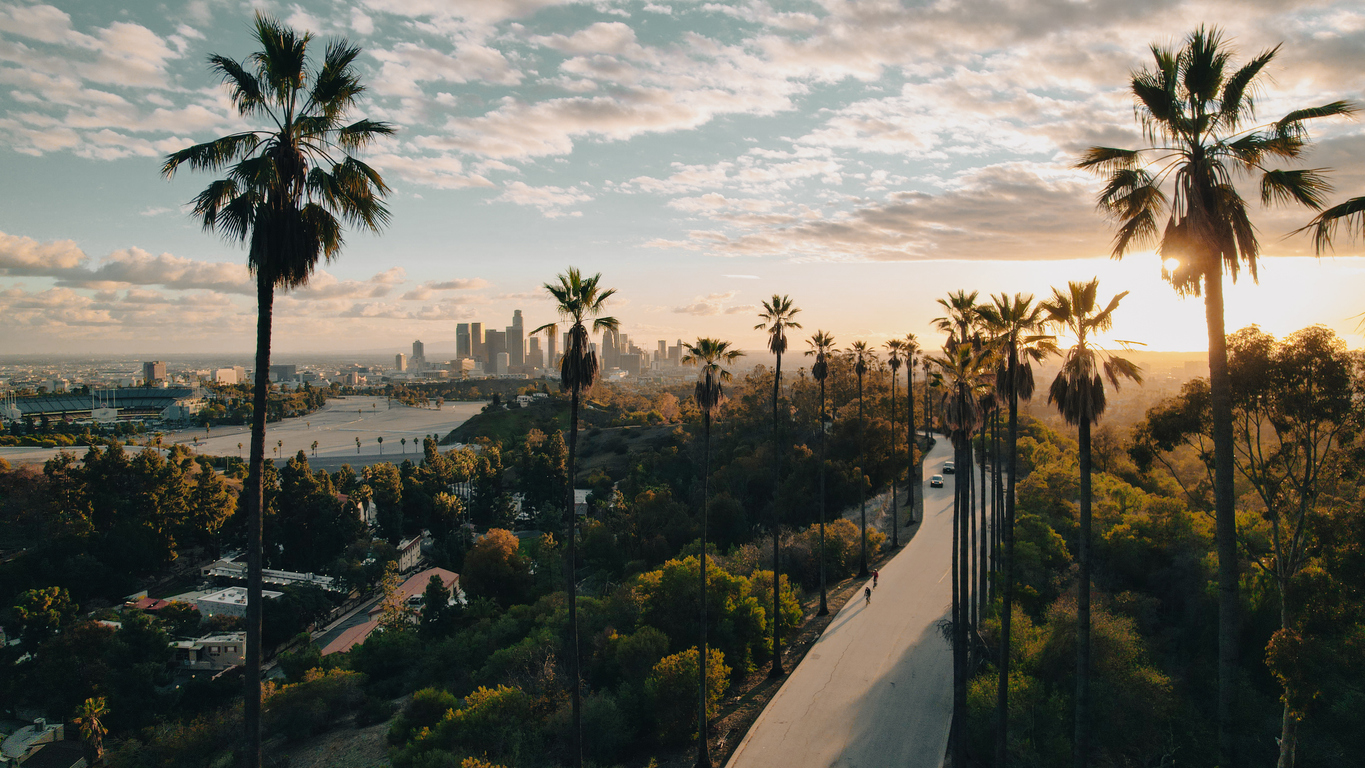 In markets up and down, in-person networking has proven essential for middle-market dealmakers. But their needs are evolving—and the events that bring them together must evolve, too.
It's an important revelation for ACG Los Angeles' annual Business Conference, says ACG LA President Jalal Taby, a senior vice president and group manager at Comerica Bank. "Overall, the conference continues to evolve," he tells Middle Market Growth. "And I think our members and the market are evolving, too."
One thing remains steadfast about the Business Conference: its focus on facilitating dealmaking. The event—held Sept. 12-13 in Beverly Hills this year—is timed to allow buyers and sellers to initiate and close their final deals before the end of the year, notes Taby.
And thanks to a mix of new experiences, diverse professionals and engaging programming, this year's Business Conference signaled a step forward in ACG Los Angeles' mission to support today's dealmaking community.
New Experiences, New People
Among the new additions to this year's Business Conference programming was its golf outing, which kicked off the event and brought private equity professionals, investment bankers and M&A advisors together out on the links. It was followed by a reception, during which ACG LA donated $10,000 to the Los Angeles Food Bank.
Also making its debut on the agenda was the conference's Corporate Leaders Forum, which included a keynote address delivered by former United Airlines CEO Oscar Munoz. The Forum showcased a CFO Fireside Chat as well, where finance chiefs discussed the current state of the market and their strategies for navigating today's uncertainties.
According to Taby, the panel reflected ACG LA's broader efforts to draw in new kinds of business leaders. "The ACG LA Business Conference historically has been more focused on private equity sponsor coverage, with an M&A focus," he says. "For the most part, it still is, but we want to incorporate more of the executive C-suite level in ACG LA."
In a challenging dealmaking environment, the CFOs and other executives featured throughout the event's programming seemed to maintain their optimism. Taby says that when it comes to dealmaker sentiment, the main takeaway from panelists and attendees was, "Things are not as bad as you may see in the news."
Some of the economists who spoke at the event said they aren't convinced a recession is headed our way this year—or perhaps even early next year—he added. And while M&A transaction volume is certainly down compared to prior years, executives aren't necessarily battening down the hatches. "One of the CFOs on a panel said they're in offensive mode," recalls Taby. "They're not playing defense." 
Elevating Women
As the ACG LA Business Conference looks to evolve alongside the dealmaking environment, diversity, equity and inclusion (DEI) initiatives are stepping onto center stage.
This effort was showcased at the event's Most Powerful Women in Dealmaking panel, in which moderator Margaret Shanley, advisory principal at advisory firm CohnReznick, spoke with The Honest Kitchen Founder and Chief Integrity Officer Lucy Postins.
"It was an incredibly warm, welcoming and engaged audience," Postins says, adding that this was her first time attending the Business Conference. "It was a really cool opportunity to talk about my brand and what I've created, and to network with so many interesting people."
Related content: From Golf to Negotiation: ACG's Women's Groups Are Closing the M&A Gender Divide
During the panel, Postins reflected on her journey as founder of The Honest Kitchen, a maker of human-grade pet food. She discussed key milestones and challenges experienced since the company was founded in 2002, reflected on her company's journey to raising growth capital (the company raised $150 million from Monarch Alternative Capital last year) and her experience working as a mentor at Ad Astra Ventures, an investment firm focused on supporting women-led businesses.
As a mentor in Ad Astra's incubator environment, Postins guides the next wave of women entrepreneurs into the market. She shared some of her advice to other entrepreneurs attending the Business Conference: "Being passionate about what you're doing is one of the most important things," she tells MMG, adding that maintaining a nimble mindset, operating on instinct and prioritizing goals are other key pieces of becoming a successful business leader.
The ACG LA Business Conference is where deals happen.

Jalal Taby

ACG Los Angeles, Comerica Bank
Dealmaking Sentiment
Postins also spoke to the challenge that women and other minorities face when raising capital for their businesses. "Money is available, but the majority of investors are white males, and there is a natural human instinct for people to support and align with people like themselves," she notes. "And that inherently means that a disproportionate amount of available investment money ends up in the hands of more white males."
She acknowledges that the business environment remains "a long, long way off" from becoming truly equitable for female and minority entrepreneurs, but progress continues to be made.
As entrepreneurs, investors, advisors and other M&A partners of all kinds navigate a shifting—and often challenging—dealmaking landscape, speakers and attendees alike at the Business Conference appeared poised to capitalize on the opportunities that emerge.
"The ACG LA Business Conference is where deals happen," says Taby, who adds that in the coming years, the event will continue to welcome more C-suite executives and new experiences for dealmakers to gain valuable face-time. "We're going to incorporate more experiences, because at ACG, the idea is we want our events to not just be a calendar entry but a memorable experience," he says. "The world is evolving, and we're trying to evolve with it."
Carolyn Vallejo is ACG's Digital Editor.
Middle Market Growth is produced by the Association for Corporate Growth. To learn more about the organization and how to become a member, visit www.acg.org.