The Long Road to Logistics Dealmaking
Panelists at ACGLA's recent Transportation and Logistics Conference shared their outlook for an industry facing plenty of speedbumps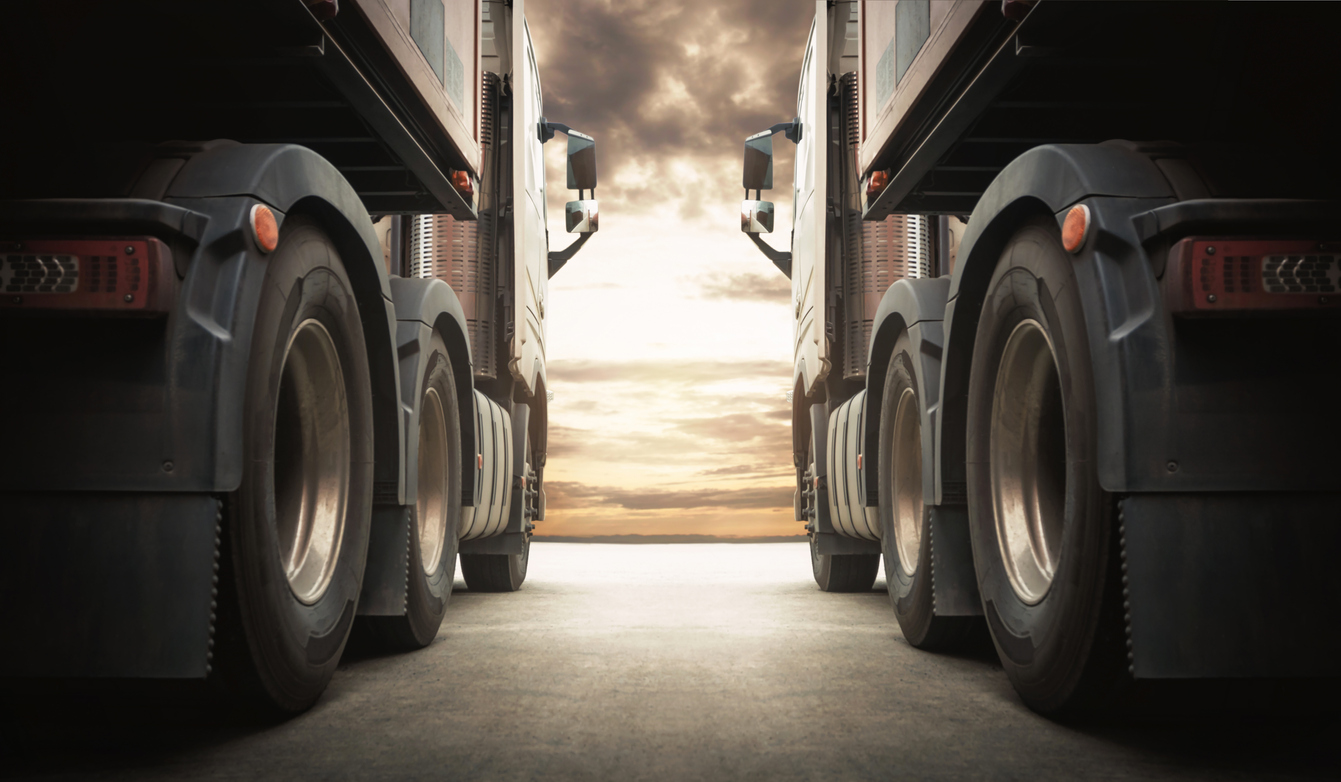 Home to the nation's largest port, Long Beach, California, is the epicenter for some of the biggest changes and pressures influencing the trucking and logistics sector. 
It was also the location where trucking and logistics experts and M&A dealmakers gathered for this year's Transportation & Logistics Conference, hosted by ACG Los Angeles. 
Top of mind for industry participants are an ongoing trucker shortage and changes to a California law that limits trucking companies' ability to classify drivers as independent contractors. Regulatory pressures are also forcing businesses to take action on their carbon footprints, leaving questions about how to swap out existing fleets with electric vehicles and raising concerns over the cost of compliance. 
These industry headwinds are blowing at a time when freight shipment volume and spend are declining following peak activity amid the supply chain crisis and pandemic-driven demand.  
In the event's panel "Transportation/Logistics Investment Outlook," moderated by Fifth Third Bank Los Angeles Regional Manager Elsa Burton, experts sounded off on these shifts and how they're influencing M&A activity across the transportation and logistics sector. 
Prioritizing People
A long-running driver shortage is among the challenges that business owners and investors in the transportation sector are grappling with as they reevaluate their approach to labor. The American Trucking Associations, a trade group, estimates that 2023 will see a shortage of more than 60,000 drivers.  
Panelist Brooke Smith, president of logistics company MHX, said investing in people is of utmost importance. "Fifty percent of my business is drivers," she noted, adding that it's vital for companies in the space to not only make the job attractive to drivers by embracing flexibility and benefits but also to understand the challenges those drivers face—including long hours and weather disruptions. 
Trucking and logistics companies' human capital strategies are now changing in California, thanks to regulations like California Assembly Bill 5 (AB 5). Passed in 2020 and facing mounting legal challenges, the legislation limits companies' ability to classify drivers as independent contractors. Opponents of the regulation argue it could take tens of thousands of independent truckers off the roads; some drivers who lease or own their own trucks say the rule could force them to pay higher prices for insurance. 
Panelists acknowledged California's challenging regulatory environment, particularly when it comes to talent. But the most resilient businesses will find success in the state, Smith noted. "If you can operate a good business in California, you can operate anywhere else."  
Growing Sustainably
Worker classification isn't the only focus for California regulators in the logistics industry. Earlier this year, the state was cleared by the Environmental Protection Agency to move forward with its Advanced Clean Trucks (ACT) rule, which requires manufacturers of heavy-duty vehicles to sell more zero-emission vehicles (ZEVs). The rule follows last year's move by the California Air Resources Board to require 100% of new car sales in California to be ZEVs by 2035.  
For trucking companies and drivers, that not only means a compulsory investment in electric vehicles but in EV maintenance, repairs and security. 
Smith said her company has run the numbers, and for MHX, which specializes in last-mile delivery, the investment offers a strong return.  
Panelist Fred Gilbert, regional head of contract logistics strategy and product development at logistics conglomerate Maersk, similarly said that the shift toward electric vehicles and sustainable fuel is a promising one. "We're big about trying new technology," he said. "It's early days, but we're seeing good results from the EVs." 
Related content: Gauging the Middle Market's Logistics Expectations
Factors like how a logistics company rolls out its EV fleets and the weight of cargo can influence the success of the sustainability initiative. But like MHX, Gilbert said Maersk is actively investing in EVs as part of the company's broader efforts to invest in trucking and logistics innovations. 
He cited other areas of technological progress positively shaping the sector, including shipment tracking, robotics automation in warehouses and improvements in reverse logistics (which includes the growing volume of online purchase returns). 
The Road to M&A
As regulators create new challenges amid an already rocky environment of difficult-to-forecast freight volume and driver shortages, investors may be tepid about the logistics sector.  
When moderator Burton asked the panel whether they consider people, innovation, cost-mitigation or sustainability to be the most important factor for an organization, Nick Amos, managing director for investment banking at Comerica Securities, said businesses and investors cannot afford to choose. 
"Well-run businesses worry about the all-of-the-above strategy," he said, adding that trucking companies today should be less concerned with short-term EBITDA and cash flow, and more concerned long-term resiliency and growth.  
For potential acquirers, he added, it can be easy to spot the businesses that are in it for the long haul. "If you have shortchanged your business through shoddy maintenance and do the bare minimum on environmental or other regulatory concerns, it's going to come out," he said. "At some point, that's going to affect value." 
Amos acknowledged that Comerica Securities saw "white hot" logistics and transportation M&A activity in 2021-2022 as the pandemic drove up online shopping activity, which in turn squeezed supply chains and lifted demand for trucking and other logistics services. Today, amid rising interest rates and an uncertain macroeconomic environment, dealmaking activity has slowed—and, he adds, a disconnect on valuation now plagues buyers and sellers. 
Even so, experts agree, industry headwinds create plenty of opportunity to innovate and grow. For potential acquirers and other investors willing to meet these challenges head-on, this translates into M&A potential. 
"It's not always easy," noted Smith, "and you have to think outside the box." 
Carolyn Vallejo is ACG's Digital Editor.
Middle Market Growth is produced by the Association for Corporate Growth. To learn more about the organization and how to become a member, visit www.acg.org.