Meet ACG's New Chair and Board Members
ACG welcomes Christine Nowaczyk as chairman of the board, Steve Castino as chair-elect, and Jeremy Ellis and Chris Hebble as new board members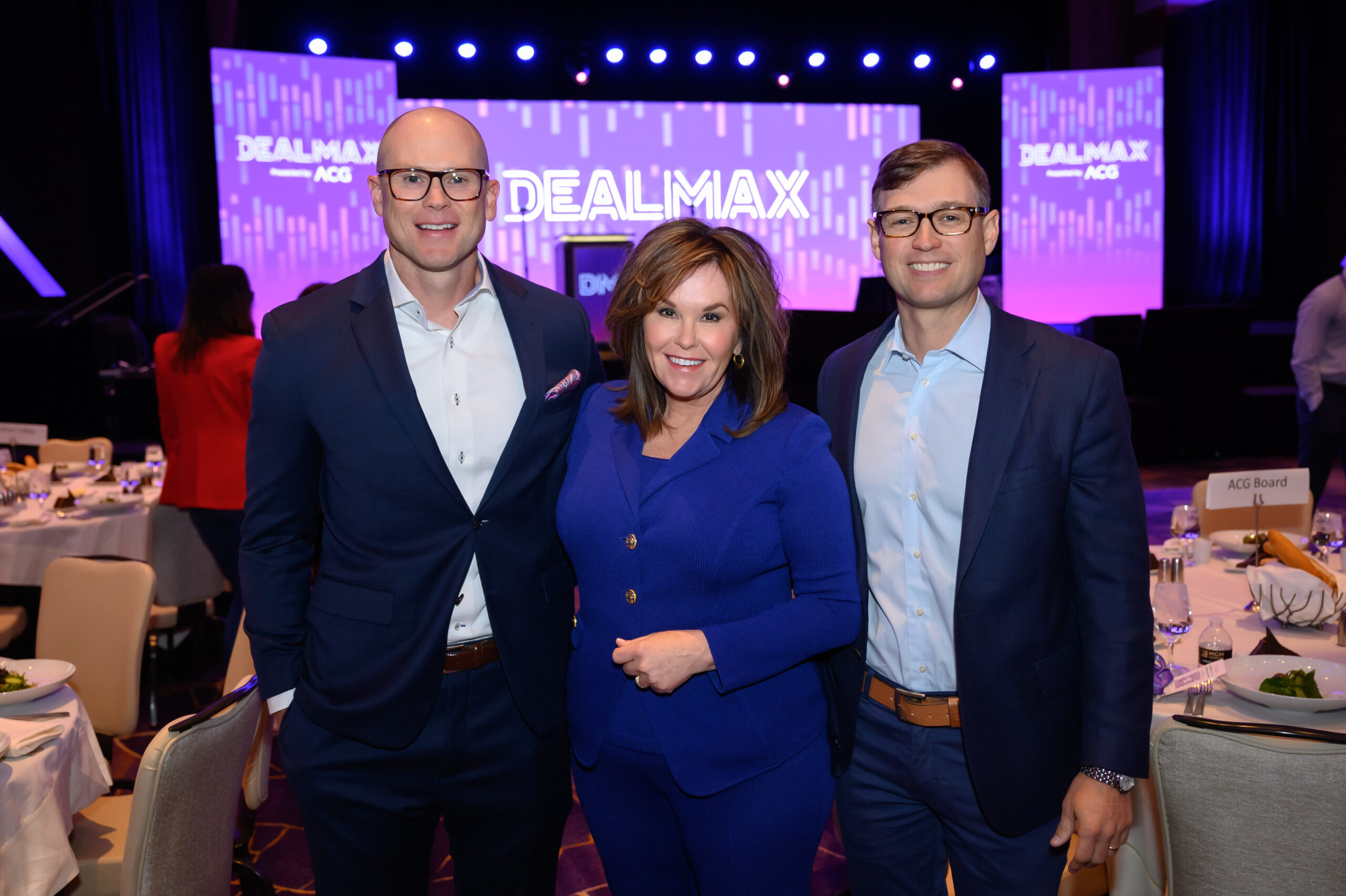 At DealMAX in Las Vegas, ACG recently welcomed its new chairman of the board, Christine Nowaczyk, senior vice president, corporate banking – Arizona of Tulsa-based BOK Financial, a regional financial service company.
Nowaczyk has been an integral part of BOK Financial for more than 17 years where she currently focuses on the Arizona corporate banking line of business. She served on the BOK Financial CEO Diversity and Inclusion Council and University Recruitment Steering Committees. Nowaczyk is also vice chairman of the board for Southwest Human Development, Arizona's largest agency for early childhood development.
---
Pictured above from left to right: DealMAX Committee Chair Aaron Polack, ACG Chairman of the Board Christine Nowaczyk, and ACG Chair-Elect Steve Castino.
---
The Phoenix Business Journal has named her as an Outstanding Women in Business and AZ Big Media recognized her as one of the Most Influential Women in Arizona. She is a recipient of the ACG National Meritorious Service Award and is President Emeritus of the ACG Arizona chapter.
Nowaczyk said she's honored to serve as ACG board chairman and excited about the opportunities that lie ahead.
"I truly believe that by working together as a community of professionals dedicated to growing the middle market, we can create new opportunities for success and drive private capital expansion for years to come," Nowaczyk said in her speech at DealMAX. "Our young dealmakers, women's and DEI-focused programming is introducing new members to ACG at a rapid pace and will be integral to our efforts going forward."
In other board changes, David Gershman, partner and general counsel at Coral Gables-Florida-based Trivest Partners, became the immediate past chair, while Steve Castino, chief growth officer at professional financial services firm Troy-Michigan-based Rehmann, is now chair-elect.
The ACG board thanked Kylan Ventures co-founder and managing partner Christina Bui for her service as she rotated off the ACG board of directors.
Also, ACG recently added two new board members, who recently shared their hopes for ACG's future.
JEREMY ELLIS, MANAGING DIRECTOR, GENESIS CAPITAL
Local Chapter: ACG Atlanta
Ellis has worked at Atlanta-based Genesis Capital for more than 20 years. He's also an advisory board member for National Guard Product, Inc., a board member for Thomas J. Madden & Associates and an advisory board member for Jordan Aluminum Co.
Ellis said he will focus on ACG's growth through new member programming, such as the Dealmaker Invitational series and firm-wide memberships.
"As a new board member, I'm looking forward to executing on industry alignment," Ellis said. "This will create content, networking opportunities and deepen relationships across select industries.  It will also help brand ACG members further as thought leaders within verticals."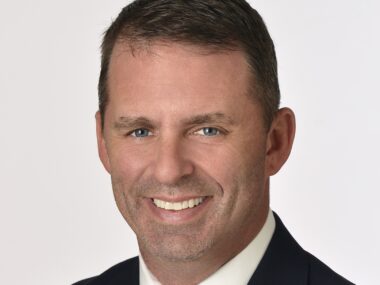 CHRIS HEBBLE, MANAGING DIRECTOR, HOULIHAN LOKEY
Local Chapter: ACG Los Angeles
Hebble has been managing director at Los Angeles-based Houlihan Lokey for nearly eight years where he serves in the capital markets practice. Before Houlihan Lokey, he was managing director of New York-based Cerberus Capital Management and principal at Los Angeles-based Caltius Capital Management.
A member of ACG for the last 20 years, Hebble said one of his biggest goals is to help the ACG board find a new CEO and to continue growing and building the organization.
Hebble said he originally joined ACG to get involved with the local business community and make connections that he could not have been able to achieve otherwise. Over the past 20 years, his practice has grown globally and so has his interest and involvement in ACG.
Sue Ter Maat is ACG's communications manager, based in suburban Chicago.