Richard Edelheit is the national real estate industry leader for RSM US LLP. He has more than 35 years of experience in the industry and oversees all activities for the firm's national real estate practice across a broad array of areas, including assurance, tax, transactional due diligence, lease consulting and other consulting services.
Q. What is the outlook for real estate M&A this year?
Transactions in 2017 marked a record year, representing close to a half a trillion dollars worldwide. Our larger clients in the private equity space are continuing to do deals, helped by all the dry powder. We're very optimistic, notwithstanding tax reform, for 2018 as well. Consider that Brookfield made a bid for General Growth Properties, a huge mall owner, in a big deal worth well into the billions of dollars of transaction value. We're going to see more of that this year, helped by tax reform, which I believe will be a boon to real estate. Investment dollars will likely come in from foreign countries; certainly China's going to be coming back, and Europe is going to be taking a look. I think we're going to see a lot more coming through in 2018 on deals.

Property valuations in the last two years have just continued to escalate. They're probably equal to or higher than they were prior to the (2008) crash. We anticipate a continuation of the same for 2018. I think we'll see incremental interest rate increases, but I believe property values are going to continue to stay strong.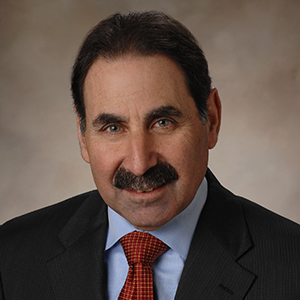 Q. Which are the most attractive geographies you're seeing?
In general, attractive markets have an attractive tax structure, such as in Houston, Dallas and Austin—because Texas, as an example, is without a state income tax. You're going to see continued growth and greater opportunities in similar types of markets. Seattle continues to be a strong market; there's a shortage of housing, and I think you'll see some strong growth. You'll also continue to see growth in Atlanta and Denver.
Chicago is an interesting place because I believe it's a really good indicator for what's going on in major markets throughout the country—Chicago is losing population. When you're talking about young professionals today, they want a combination of lifestyle and a different kind of focus on career choice. They're looking at secondary markets where it's not as costly to live. I think that this will continue to be a trend going forward in 2018.
Q. How is the tax reform package likely to impact corporate site selection?
As an example, I believe there's going to be a reexamination by Amazon of where its second corporate headquarters will be located, given some of the changes in the individual tax rates. Tax reform is likely to have some negative impact in the larger markets, including some of the large blue states, such as New York, California and Illinois. Businesses are going to take a real hard look at where they open corporate headquarters across the country because of the (tax) impact to individuals and what's in the overall best interest regarding employment.
Q. What other changes are we likely to see?
The reconfiguration and redevelopment of brick-and-mortar retail is likely the most interesting thing that we're going to see. There are potential opportunities for redevelopment of those properties from retail to some sort of mixed use. I also believe multifamily (residential) properties are still a good place to be, not only in new development, but in refurbishment. We see continued activity and value added in that sector. On the industrial side, we are still seeing a lot of activity for obvious reasons, such as the impact of web-based sales and the need for warehousing and shipping space.
This article originally appeared in the March/April 2018 issue of Middle Market Growth. Find it in the MMG archive.