Michael C. Hardy is a partner in Duane Morris' Corporate Practice Group and co-chair of the firm's Private Equity Group. He has extensive experience advising private equity sponsors and their portfolio companies in a broad range of industries, including health care and life sciences. Hardy corresponded with MMG about how shifting reimbursement models and regulatory risks are shaping health care M&A.
Q.

What's driving the shift from traditional fee-for-service to value-based care?

State and federal payers and private insurance payers have been grappling with how to deal with dramatic health care cost increases. The solution that has evolved among payers is to set an affirmative goal of providing the most effective and best care at the lowest cost possible using a value- and outcome-driven reimbursement model.
Q.

How is roll-up activity in the health care sector related?

The shift in the reimbursement model is having a number of important effects. One of the biggest is the consolidation of health care providers. Another is the "spinning out" of non-core hospital services from hospitals to other facilities.

Consolidation in health care provider services has increased substantially in recent years. Hospitals and other single-location facilities have looked to join larger groups because stand-alone facilities don't have the economies of scale to deal with regulatory burdens under the new model and can't be as efficient as larger platforms. As revenue shrinks due to cost containment, they need larger partners to survive.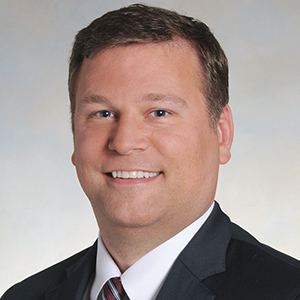 "GROWING EMPHASIS ON COST CONTROL AND VALUE-BASED CARE IS DRIVING CONSOLIDATION AND CREATING NEW OPPORTUNITIES FOR PE INVESTORS."
Q.

What opportunities are available to private equity funds and deal-makers?

Consolidation will likely continue as the emphasis on cost control and value-based care continues to grow. The opportunity for institutional investors is to fund the growth of the newly created and expanding businesses and participate in the consolidation and streamlining of businesses into more profitable enterprises. Because of the general growth of the health care industry, managers who focus on the space should be able to generate strong returns for their limited partners based on that growth.

Health care has historically been insulated from the fluctuations of the business cycle. Consequently, private investment in health care may be attractive as a hedge against an economic downturn. Because consolidation is likely to persist, M&A activity will continue to present opportunities for buyers and sellers.
Q.

Which services has this shift affected most?

The impact has been across the board. In terms of industry participants, hospitals have felt it in every area. Some clinicians, such as those in the preventive care space, are wrestling with how to apply a value-based approach when there's no outcome data to measure against in real time.

Even businesses that don't face patients but provide services to health care providers have been impacted. For example, a large hospital system that uses a third-party vendor to test its radiology equipment may not be comfortable dealing with a small "mom-and-pop" testing company. That same mom-and-pop testing company will struggle to be cost-efficient without certain economies of scale. In order to survive, it will need to grow organically, or by merger.
Q.

How will these secondary-level service providers affect M&A?

The opportunity for PE investors is to help the smaller organizations grow organically and/or by acquisition by providing the capital and strategic guidance to do so. The level of interest on the part of PE in this aspect of the space will have a big impact on both investment and M&A activity. Unlike investments in health care providers, secondary service providers aren't subject to many of the regulatory burdens that tend to chill the interest of some investment funds in areas such as clinical treatment, pharmaceuticals and medical devices.
Q.

Are there any regulatory changes you foresee playing a larger role in the future?

As a general matter, regulatory burdens are likely to increase. For many participants in the health care industry, this will add costs, which in turn will tend to fuel consolidation. Down the road, as the value-based care system becomes more ubiquitous, it is possible that lawmakers will need to rethink some of the current laws and regulations designed to address concerns about overuse, misuse and excess spending, as those rules were implemented with an eye toward the old fee-based system and may actually hinder full adoption of the value-based method.

This story originally appeared in the May/June print edition of Middle Market Growth magazine. Read the full issue in the archive.