Leslie Brand is the CEO of Supply Chain Solutions Inc., a global supply chain and transportation management solutions company headquartered in Grand Rapids, Michigan. SCS works with businesses of all sizes to help them drive efficiencies quickly and over the long term through transportation, logistics and technology solutions. Brand corresponded with MMG about the impact of tariffs and technology innovation on companies' supply chains.
Q.

For a U.S. middle-market company whose supply chain will be impacted by tariffs on Chinese goods, what's the first step it should take to prepare?

Start with an accurate foundation. Verify that the harmonized tariff schedule codes, known as HTS codes, on your imported products are correct. Use accurate HTS codes to explore whether the product has been granted an exclusion from the tariffs, and explore whether you should file for an exclusion.

Next, prepare your customers for higher prices. Work with customers as needed to pass along enough of an increase to cover the tariff. Analyze your costs to understand your minimum recovery requirement.

Finally, explore other options. Strategic sourcing might allow you to source from other countries or add value to the Chinese imports elsewhere, in order to legally obtain a revision to the country of origin. Accelerate inventory turns by ordering Chinese product in lower quantities with greater frequency, in order to minimize your in-stock level of high-duty items. Network with other importers or specialists to explore other opportunities.
Q.

What impact do you expect trade conflicts and supply chain uncertainty to have on M&A activity in the logistics industry?

"Uncertainty" defines in one word the focal point with respect to M&A activity. In short, uncertainty increases risk for buyers, resulting in lower valuations for sellers. Whether sellers agree with buyers on revised valuations determines the impact on M&A activity.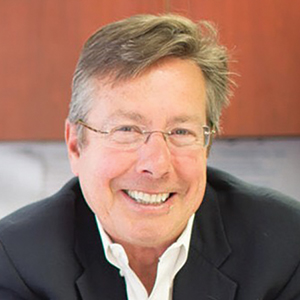 "AT THIS POINT IN TIME, THE TECHNOLOGICAL CAPABILITY NEEDS TO BE PAIRED WITH A FOUNDATION OF REGULATION AND INFRASTRUCTURE BEFORE WE SEE WIDESPREAD USE OF AUTONOMOUS VEHICLES IN PUBLIC SPACES."
Specifically, the trade conflict destabilizes the China-U.S. logistics pipeline, which in turn upsets the predictability of revenue, earnings and cash flow. Buyers should understand the extent to which a target logistics company depends on trade with China. The impact of high tariffs hurts companies that outlay duty on behalf of clients, as their working capital leverage suddenly tumbles. Meanwhile, overall lower shipment volume between China and the U.S. hurts revenue as long as the trade conflict persists.
Q.

What are the most meaningful changes that technology has brought to the logistics industry in recent years?

The shipping community makes microeconomic decisions every minute, shaping the logistics industry. Technology enables better decisions by improving the match between logistics requirements and available services.

What are these technologies? One example is cloud-based visibility that improves real-time tracking, which enables shippers to make timelier, less disruptive adjustments to demand plans.

Another example is fully functional transportation planning and execution software that quickly calculates the price and service trade-offs related to routing decisions.

A third is electronic logs for truck drivers. While known mostly as a regulatory burden, these logs allow fleet managers to improve utilization of both drivers and vehicles.

A final example is smart warehouse management software and warehouse automation, used to improve inventory velocity and labor productivity while shrinking order fulfillment cycle times.
Q.

How do you expect autonomous vehicles to impact logistics and transportation, and when will we see widespread adoption?

Opportunities for autonomous vehicles in logistics fall into two categories depending on whether there is a perception of high risk to public safety.

Logistics activities in low-risk situations have been evolving since the 1980s, as wire-guided, fixed route autonomous vehicles move inventory within the four walls of a warehouse. Today, autonomous vehicles in the warehouse move safely using vision technology. As the price of automation falls, autonomous forklifts and other warehouse vehicles promise rapid proliferation.

Vehicles that travel in public spaces like roads and flight paths present challenges. At this point in time, the technological capability needs to be paired with a foundation of regulation and infrastructure before we see widespread use of autonomous vehicles in public spaces. Meanwhile, closed circuit, fixed-route experiments continue to demonstrate the technical feasibility of safe solutions.

This article originally appeared in the November/December 2019 issue of Middle Market Growth.