Jason Downing is responsible for the strategic direction and delivery of the full breadth of Deloitte's offerings to private company and midmarket clients. MMG recently asked Downing about the impact of technology on the workforce.
Q.

How have new technologies impacted hiring at midsize companies?

Organizations are seeing the value of technology in driving change and enabling business value. Talent is the make-or-break factor in midmarket technology deployment, helping these businesses navigate disruption. Deloitte's recent "Mid-Market Technology Trends" report found that 33 percent of private company executives are investing 5 percent or more of total revenue on technology. What's even more interesting is 46 percent of the survey respondents plan to hire more people after deploying emerging technologies and automation. Another important consideration is Gen Z's entrance into the workforce: 64 percent of respondents said they are working to implement new talent strategies to attract, recruit and retain an inclusive workforce. About 58 percent of respondents are using experiential learning methods such as gamification to improve the experience of Gen Z employees.
Q.

How are companies preparing their employees for technological disruption?

Training talent will be the key to unlocking the potential of emerging technologies. With technology reshaping the future of work, the executives we surveyed ranked reskilling and redesigning jobs as the top talent strategies when augmenting the workforce through technology. In fact, 61 percent of midmarket companies are reskilling employees to realize the greatest possible benefit from new technology tools, and 57 percent are redesigning jobs to ensure a seamless integration of people and machines. When it comes to digital disruption, our technology survey respondents said that operations, customer service and marketing are the three business functions expected to see the most technological and job-related changes.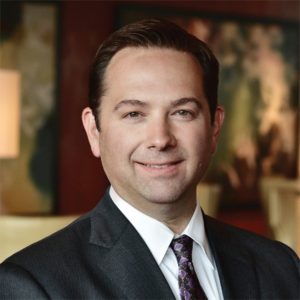 "EXECUTIVES CITED RESKILLING AND REDESIGNING JOBS AS THE TOP TALENT STRATEGIES FOR AUGMENTING THE WORKFORCE THROUGH TECHNOLOGY."
Q.

How is technology changing roles in the C-suite?

All C-suite hands are on deck in collaborating on strategies for emerging and next-generation technologies, with 87 percent of executive leaders either leading the charge or actively engaged. We also are seeing the role of chief marketing officer increase in importance as companies leverage technology to better connect with customers.

This article originally appeared in the March/April 2019 issue of Middle Market Growth.