In December 2018, President Donald Trump signed into law a prison reform bill known as the First Step Act. Included in the law are provisions to reduce prison sentences for certain offenses and opportunities for inmates to cut their prison terms through good behavior and participation in educational and job-training programs. Since then, there have been calls for the business community to play a part in helping formerly incarcerated individuals succeed after they re-enter their communities.
Defy Ventures is among the organizations that have been active in preparing inmates to succeed after incarceration. Since Defy was founded in 2010, graduates of its programs have gone on to found successful businesses—many of which hire employees with criminal records. For an organization like the Association for Corporate Growth, which is committed to driving growth in the middle market, this matters: All midsize companies originated with an innovative entrepreneur.
As a board member of both ACG Boston and Defy Ventures, I've seen firsthand the impact Defy has on individual lives and job creation, and the important role the business community plays in driving those outcomes. In a recent interview with Andrew Glazier, Defy Ventures' CEO, I asked him to describe the organization and its economic impact, and to share some of its entrepreneurial success stories.
Q. What is Defy Ventures?
Andrew Glazier: Defy Ventures is a nonprofit organization that provides a holistic career-readiness and entrepreneurial training program to currently and formerly incarcerated adults with six affiliates across six states. For nearly a decade, Defy graduates have been defying the odds, with less than 5 percent returning to prison and 143 businesses incorporated. Executive volunteers and mentors from the business community serve as coaches and mentors in this transformative program that unlocks the purpose and potential of our participants, which we call "Entrepreneurs in Training." Ultimately, Defy is a life-changing door to jobs and entrepreneurial endeavors.
Q. What value does Defy contribute to the U.S. economy?
AG: Every one of the Entrepreneurs in Training who graduates from our program and charts a path to a successful, legal career after leaving prison generates value for the U.S. economy. While value creation is hard to quantify because of the varied career and entrepreneurial paths, the cost avoidance alone is staggering. In California, for example, the cost to incarcerate an adult is approximately $75,000 per year, and the recidivism rate is 49 percent. For every Defy graduate who remains employed and crime-free, we are saving the state the costs of incarceration, homelessness and long-term social services, as well as the cost associated with any new crime they might have otherwise committed. With over 90 percent of incarcerated adults returning home, the potential impact of a program like Defy is not difficult to see.
Q. You became Defy's CEO last year. What are some of your major goals for 2019?
AG: For 2019, we are working to scale Defy to more locations, and we're pleased to announce our newest affiliate in Illinois. We are also working to develop a gender-responsive version of our curriculum to better support incarcerated and reentering women, who are often overlooked within reentry and entrepreneurship programs. Further, we're looking to develop national employment partners who are willing to give our graduates the fair chance they need upon release and allow them the opportunity to be successful. Finally, we're excited to be implementing a redesigned version of our small business incubator.
Q. What is one of Defy's graduate success stories?
AG: One of the most amazing things that happen when we bring business executives to prison with us is that they have this "ah ha" moment on the inside as they discover the deep well of incredible entrepreneurial talent that is locked up in prison (and at a rate that exceeds all other developed countries). Our program graduates who have gone through our incubator and successfully started companies prove this point.
Maliki Cottrell is a graduate of Defy Ventures' first post-release class. With the help of Defy, he started a junk removal company called I-Haul-Junk, Inc. Since it was incorporated in 2012, Cottrell's company has removed junk daily from various residential and commercial locations within New York City. His clients include Red Bull, King's College, Rockledge Property Management and, most recently, Macy's, where I-Haul-Junk was responsible for the cleanup following the Thanksgiving Day Parade. In addition to staying in business for more than five years and being able to live solely off of the funds earned from the company, Maliki has employed over 25 recently released individuals.
On the heels of his success with I-Haul-Junk, Inc., Maliki is now taking on the tech industry. He has started a mobile app called NAV Transportation, Inc. that connects the families of incarcerated individuals with bus companies that can facilitate visits to New York State prisons. After launching in January 2019, he has created a fully functional app for Apple and Android and developed a marketing strategy.
ConBody is another great success story, founded by Defy graduate Coss Marte. Its prison-style workout program that was founded in New York is on its way to scaling nationally, fresh off the heels of completing the Yellow Accelerator Program at Snap, Inc.
Q. How can business executives get involved with Defy Ventures portfolio companies?
AG: We welcome business executives to join us as coaches and pitch competition judges in our "CEO of Your New Life" program, which we implement both in prison settings as well as through community-based work-release facilities. We also have opportunities for executives to join as coaches and mentors in our post-release programs, including as guest speakers for workshops and one-on-one mentors for our entrepreneurs who are developing their business in our incubator.
To learn more about Defy Ventures and how you can get involved, visit defyventures.org.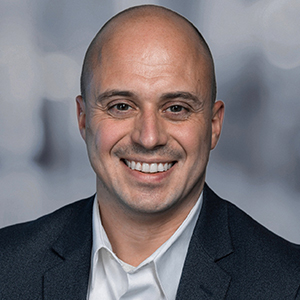 John Dvor serves on the board of directors for the Association for Corporate Growth's Boston chapter and for Defy Ventures.