Of four partners behind cannabis-focused Casa Verde Capital, only one lacks a degree in finance or economics: Calvin Broadus. He does have plenty of notable credentials, considering he's sold millions of albums worldwide and now co-hosts a cooking show with Martha Stewart. Most people know him as rapper Snoop Dogg. "I think even his mom calls him Snoop," says Karan Wadhera, a Casa Verde managing partner. Before a stint at Goldman Sachs, Wadhera worked at Doggy Style Records, the label Snoop founded (another Casa Verde partner, Ted Chung, served as president).
Founded in late 2015, Casa Verde has provided seed or Series A funding for eight companies as of July 2017—typical investments run about $500,000. Wadhera explains the firm's approach.
Why Casa Verde doesn't invest in growers and dispensaries: The firm focuses on ancillary businesses, companies that support marijuana growers and sellers, such as FunkSac, which provides child-resistant and odor-blocking bags for marijuana. Other investments to date have been tech-focused, including Eaze, a website and app that allows medical marijuana to be delivered within 20 minutes (Snoop Dogg is no stranger to tech investing—he's also provided funding for Reddit and Slack).
"These companies aren't burdened with the same regulations that cultivators and dispensaries are (facing)," Wadhera says.
Compliance in this highly regulated industry represents the main challenge for most so-called plant-touching businesses. Casa Verde looks for technology companies that can help. Consider two 2017 investments: Green Bits, which provides point-of- sale software for dispensaries; and Trellis, which handles inventory management for growers.
What draws other investors to plant-touching businesses: Wadhera notes that the majority of cannabis industry investors are high net worth individuals and family offices. "In my conversations, there's almost a more visceral understanding of growing or selling cannabis than there is in the part of the industry that we focus on," he says, drawing comparisons to the U.S. ban on alcohol during the 1920s. "They think, 'As cannabis becomes legal, I want to be either growing or selling it.'"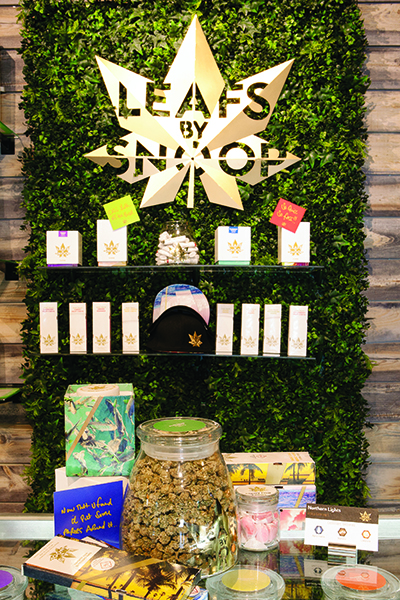 Wadhera says the wholesale prices of cannabis are still fairly high. "For the moment, before federal prohibition ends, there are some decent margins and yields to be made on both the cultivation and dispensary side."
How the investment outlook has changed: "There are more and more firms coming all the time, definitely more than two years ago," Wadhera says. "Is it like traditional VC—are there a thousand cannabis investors? No. But I'd say that for the number of firms looking to commit capital, there are probably three times as many as there were two years ago."
For more on marijuana investment, read the Fall 2017 MMG cover story profiling LivWell Enlightened Health, or learn how The Arcview Group's network shows investors' growing comfort with cannabis.

S.A. Swanson is a business writer based in the Chicago area. She frequently covers technology.