7 Sectors Worth Watching
Using data-driven insights from Grata, we've broken down these industry segments to reveal sectors that could present significant interest to investors in the near future.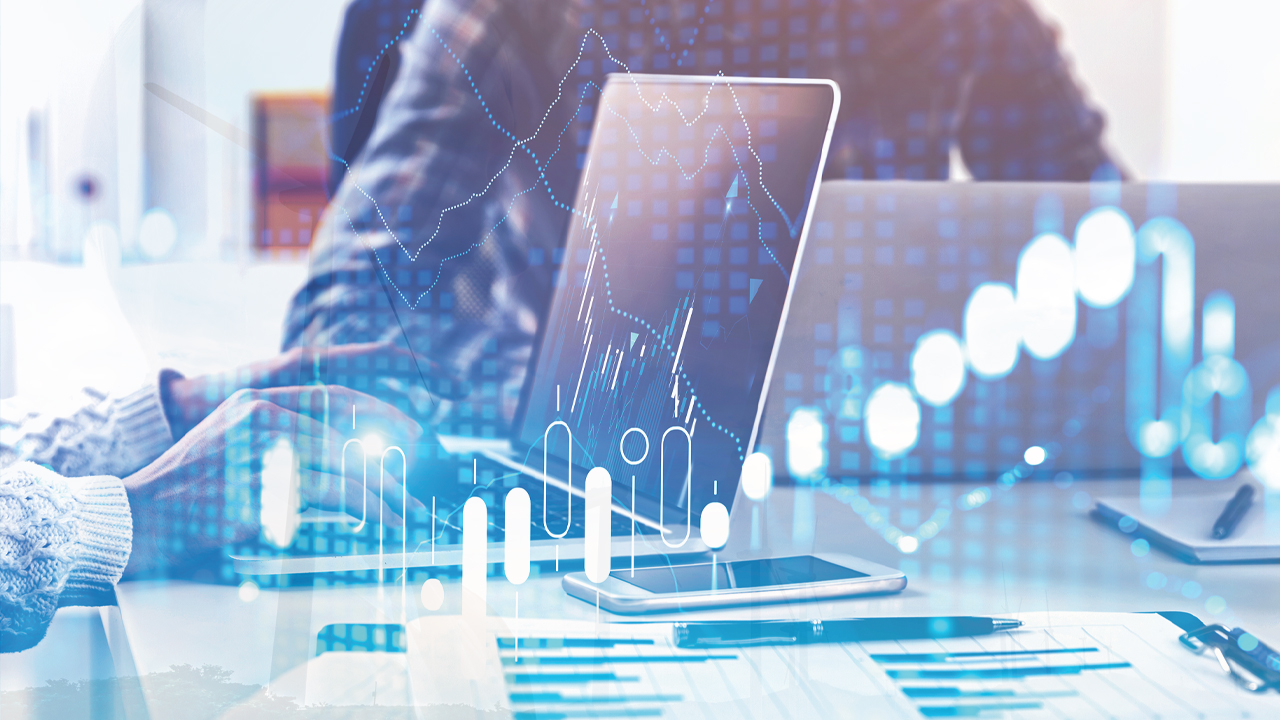 This story originally appeared in the Winter 2021 print edition of the Middle Market Growth Outlook Special Report. Read the full report in the archive.
---
By now, it's clear that the fallout from the COVID-19 pandemic will have long-lasting effects on nearly all industries. Some ACG members have described the outbreak as a "great accelerator," which has taken trends expected to unfold over the course of years and compressed them into a few months. Nowhere are these changes coming into focus more than in telehealth, online education and customer service.
In partnership with company search engine Grata, Middle Market Growth has broken down these industry segments to reveal sectors that have seen extraordinary growth or could present significant interest to private equity investors and strategic acquirers in the near future.
Telehealth
Like other tech-enabled industries, telehealth providers were already trending in a positive direction when COVID-19 provided a boost in demand. However, once COVID hit, physicians used telehealth services to track vitals of coronavirus patients across multiple geographies, and patients used telehealth to connect with caregivers virtually.
Early analysis indicates between 20% and 35% of office, emergency room and home health visits will transition to telehealth in 2021, according to Michael Cole, a managing director with Alvarez and Marsal. Not only is telehealth more convenient for many patients—not to mention safer with COVID still a threat—it is also cost effective. "Telehealth utilization creates alignment with providers and payers in that it can bend the cost curve—which makes telehealth a compelling area of investment interest," he says. Many experts predict that payers will increasingly push patients to have a virtual visit with a doctor before setting foot in an office.
According to Grata, there are currently 108 hospitals delivering telehealth services to patients over virtual platforms in the market today. The telehealth market is expected to generate $10 billion in 2020, with high year-over-year growth of around 80% due to the pandemic, according to market research from Arizton. Brigham and Women's Hospital, Duke Health System and Baystate Health all deliver telehealth to their patients and have seen good results. On one day in April, Duke Health conducted around 1,030 video visits and 3,400 telephone consultations—up from around 100 visits per month prior to the COVID-19 outbreak.
Where will you Find your Next Target?
Discover the subsectors poised for growth at ACG's Winter Summit on Jan. 27. Grata COO Nevin Raj will host three panel discussions about emerging investment opportunities in health care, manufacturing, and technology. The summit is open only to ACG members, so reserve your seat today!
"Over the last five years we've had some level of telehealth, but it's really been accelerated," says Simon Curtis, vice president for Ambulatory Services with Duke's Private Diagnostic Clinic, which includes most of Duke's specialty physicians.
Because offering telehealth is an added expense, it's no surprise that many hospitals able to support the technology tend to be larger hospital systems. Nearly 20% of the hospitals offering telehealth are large hospitals that have more than 250 employees. However, the largest segment of hospitals offering telehealth—38%— remain in the middle market. A telling sign that this is a growing industry is that overall employment at hospitals offering telehealth has increased by an average of 12% over the last year.
Early analysis indicates between 20% and 35% of office, emergency room and home health visits will transition to telehealth in 2021.

Michael Cole

Managing Director, Alvarez and Marsal
While the large majority of hospitals with telehealth offerings— 89%— remain in private hands, investment in the sector is growing and that is a trend that is expected to continue.
While a majority buyout of a hospital system might be a steep purchase, chances are good that hospitals might be looking for partnerships with investors that can provide them with additional capital to further develop their telehealth services, says Mark Claster, a managing partner at investment bank Carl Marks Advisors.
"There's going to be a lot of opportunities for private equity in this space," he says.
The adaptation and growth in the telehealth sector overall has been staggering over the last six months, Cole says, but he doesn't expect to see such dramatic changes in the next year. Rather, he expects continued refinement in platform roll-out and continued development in how telehealth will make the next leap forward.
Telemedicine Networks
Hospitals are only one avenue for telehealth. For physicians, nurses and other health care personnel not affiliated with a large hospital system, there are a large number of emerging telehealth networks offering services that connect caregivers with patients remotely.
Grata identified 54 such companies, averaging 1.2% in employment growth over the last year. These companies frequently exceed $100 million in revenue. Examples of telemedicine networks include Teledoc Health, a telemedicine provider located in Purchase, New York, that's seen total visits increase by 206% to 2.8 million in 2020.
Additionally, the market for telemedicine is expected to be key in mental health. The COVID pandemic has caused demand for virtual mental health care to soar. About 19% of the companies included in Grata's database mention some type of psychiatry element in their offering.
What's more, the market for telemedicine networks is virtually untouched by private investment. Almost 90% of companies in the space are independently owned and have no formal backing.
But investors seem to be getting more interested in the sector. The number of investments in the sector has nearly doubled since 2019 and the total annual amount of funding has increased from $57 million to nearly $500 million in the same time, according to Grata.
Telemedicine Enablers
Nearly as important to telehealth platforms as the health care personnel is the information technology infrastructure and other backend management systems that make telehealth work. Known as telemedicine enablers, Grata has identified 114 of these businesses that average about 3.6% employment growth per year—a sure sign of strong growth.
Technological advancements— for example in the areas of biometric sensors, advanced camera and audio data capture and even AI—offer very interesting opportunities to take telehealth to the next level.

Michael Cole

Managing Director, Alvarez and Marsal
Telemedicine enablers include companies like Meditab, a software business based in Sacramento, California, that helps physician offices manage electronic medical records and billing.
Providers that had existing telehealth infrastructure before March 2020 capitalized on this investment and thrived relative to their competitors in terms of being able to access patients, according to Cole.
"Technological advancement—for example in the areas of biometric sensors, advanced camera and audio data capture and even AI—offer very interesting opportunities to take telehealth to the next level," he says, adding that there are opportunities for physician note transcription and prescription- writing to be automated as well.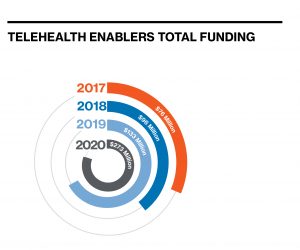 Continued innovation is needed to increase access and usage, which will likely require federal and state support to broaden WiFi access to allow usage via mobile applications, potentially increasing the need for telehealth IT.
The market size of telemedicine enablers remains concentrated at the lower end of the spectrum, with more than half of companies employing 50 or fewer workers. However, 86% of companies in the market are independently owned—leaving plenty of opportunity for investment.
While the pace of funding activity has remained relatively stable over the last year, investors are committing more to the space. Total annual funding for telemedicine enablers nearly doubled in 2020, increasing to $273 million from $113 million from the year before.
Online Corporate Training
The need to hire and train new talent remains despite the economic slowdown. In the new world, demand for software that can ease training and other onboarding procedures remotely is expected to be popular.
"Whether it is virtualization resulting from more global operations or COVID-19, it is simply becoming unsustainable operationally and financially to pull people together in a room for live learning," says Neha Gupta, CEO of corporate training platform True Office Learning.
Employment growth for companies offering online corporate training has remained relatively static over the last 12 months, but 94% of the nearly 100 companies Grata identified are independently owned, leaving plenty of room for investors to buy companies and get into the market.
VitalSmarts, a top 20 leadership training company, was acquired by Leeds Equity Partners at the end of 2019. The deal was inked to allow VitalSmarts to increase its research and product development efforts while growing its digital and online product offerings.
Perhaps Leeds got in at precisely the right time. The corporate training market in the U.S. is expected to grow 10% compound annual growth rate (CAGR) and reach more than $19 billion by 2024, according to market research firm Technavio.
Whether it is virtualization resulting from more global operations or Covid-19, it is simply becoming unsustainable operationally and financially to pull people together in a room for live learning.

Neha Gupta

CEO, True Corporate Learning
Over the next year, Gupta expects to see an acceleration of growth for True Office Learning and the broader corporate training industry as companies adapt to and rebound from the pandemic. As organizations develop their strategic focus, she also expects an increase in demand for trainings around unconscious bias, diversity and inclusion and regulatory compliance.
Gupta says investors should look at companies that focus on training technologies like adaptive learning and behavioral insights rather than just educational content. "Increasingly, content is becoming a commodity and gets outdated or repetitive quickly."
Online Early Childhood Alternatives
Even with the likelihood of a vaccine in 2021, it's clear many parents will still choose to keep their children out of school. This has put a spotlight on companies that can deliver online or hybrid versions of education for school-age children. Grata has identified more than 2,600 companies offering early childhood education alternatives.
The early childhood education market is projected to reach over $480 billion by 2026, at a CAGR of 10.5%, according to market research firm Facts & Figures.
Online early childhood alternatives are mainly made up of lower middle-market companies with nearly 95% employing fewer than 50 workers. This makes the industry ripe for consolidation. However, nearly all of the listed organizations are independently owned with no formal backing. Investors will be paying attention.
For investors interested in a niche undergirding the online early childhood alternative education space, they might be interested in businesses that provide online educators with the software to make remote learning possible, according to Jeff Lieberman, a managing director at Insight Partners, a private equity firm focused on software for education and corporate training.
"Software will reshape learning both in and out of the classroom well beyond the pandemic," he says. "As companies move to fully remote or hybrid office settings and as parents continue to take on the role of partial or full-time teachers, demand for software in early childhood education and corporate training will continue to boom."
Outsourced Customer Contact Centers
Customer service is key to the success of any business. That said, in-house customer service centers are costly and can be a drain on a company. Outsourcing customer contact centers has become a trend. They allow companies to cut costs and focus their attention and resources on the primary functions of their business at a time when companies are trimming budgets and streamlining operations.
Grata identified 351 outsourced customer contact centers, with employment in the sector growing by 10% over the last year. Market research firm Technavio projects the outsourced customer contact center market will grow by 3% CAGR to over $13 billion by 2023.
Unlike the trend to outsource customer contact centers to places like India, outsourced customer contact centers are increasingly based in the U.S. and Canada and are growing at a rapid pace, according to Michael Lamm, a managing partner at investment bank Corporate Advisory Solutions.
"Companies today want to be focused on what they do really well, rather than be focused on customer service," he says.
The size of these companies varies widely, with nearly half of those counted by Grata on the smaller side with fewer than 50 employees, while the remainder are midsize or large firms.
The potential for outsourced contact centers to investors is also evident. About 96% of companies are independently owned with no private capital investment.
Several private equity firms are already active in the space, a trend Lamm expects will continue as more companies offload work from their customer service divisions to third parties or divest them completely, even after a vaccine arrives. "Private equity and strategic groups want to expand these capabilities," he says.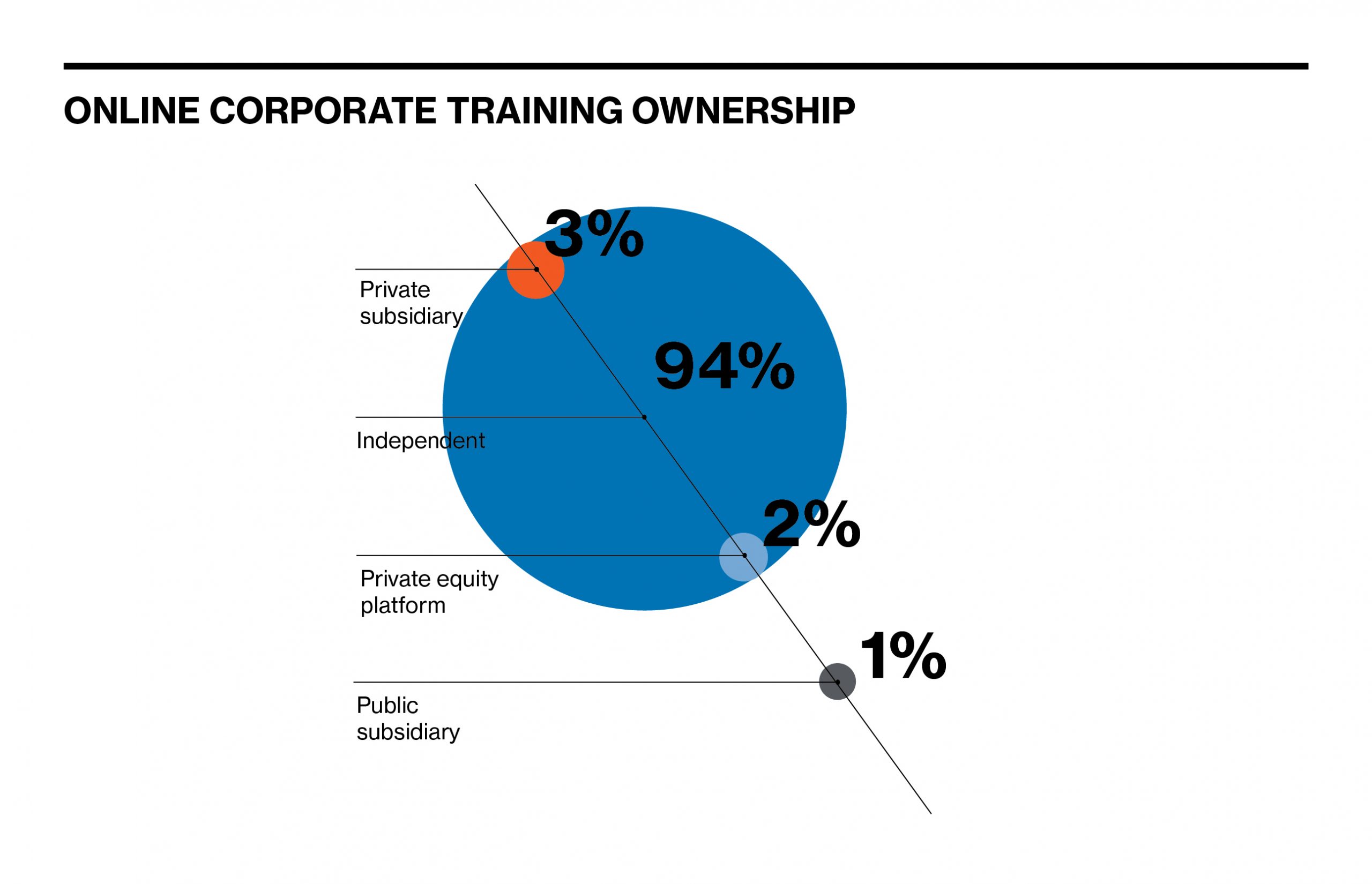 Chatbots and AI for Customer Service
The explosion of demand placed on online retailers throughout the pandemic put significant strain on the human workers who traditionally staff customer contact centers— fielding questions and resolving disputes— prompting many companies to seek the help of robotic counterparts.
Even as the outbreak enters what is hopefully its later stages, companies offering chatbots and AI-enabled software have been elevated to a group with promise for investors because some can field a virtually unlimited number of calls.
After observing some of the technology available today, including AI that can convincingly mimic human voice patterns, Lamm expects growth of usage to increase in the coming years, especially as companies pivot to other technologies like data analytics and algorithms that can anticipate product breakdowns to tailor demand for customer service resources.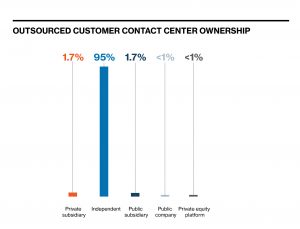 "In the next three to five years, the contact center industry is going to look more like a technology company," he says.
Grata has identified 50 companies in this vertical, with an average employment growth of 12% since 2019, implying rapid growth in the segment. The chatbot market is expected to grow from $2.6 billion in 2019 to $9.4 billion by 2024 at a CAGR of 29.7%. The client care industry is fundamentally growing with the influx of chatbot assistance to consider and cater to customer needs. As indicated by Grand View Research, 45% of end clients lean toward chatbots as an essential communication method for questions regarding client care.
Funding activity for chatbots and customer service AI has trended upward in recent years, with very little activity before 2012 and reaching nine private funding events representing $149 million by 2020.
An overwhelming majority of companies— 66%—are smaller with just 50 workers, indicating that many may still be in the startup phase. However, a significant number of companies exist in the middle market—14%—and upper middle-market—12%.
This is a market that's ripe for investment: According to Grata, 96% of companies offering chatbot services are independent with no formal investment backing.