MMG Job Creator Award Winner: Prairie Industries
The pandemic was a period of opportunity for Prairie Industries, which not only retained workers but grew its workforce and acquired a major firm overseas.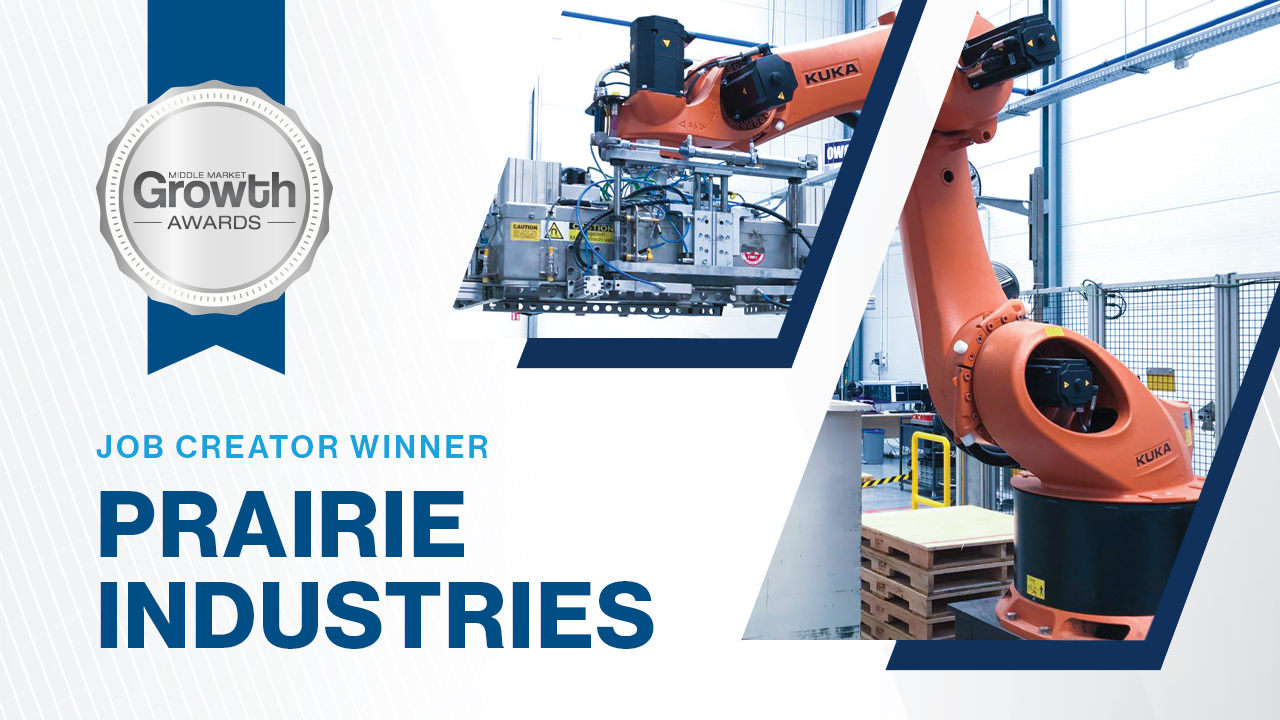 This story originally appeared in the Spring 2021 print edition of the Middle Market Growth Awards Special Report. Read the full report in the archive.
---
Since this article was published in print, Prairie Industries has been renamed Truvant.
---
Although last year was a time of crisis for many businesses, it was a period of opportunity for Prairie Industries Holdings. The contract packaging and contract manufacturer that specializes in consumer goods and food products not only retained workers; it grew its workforce and acquired a major firm overseas.
Founded in 1994, Prairie Industries Holdings is headquartered in Prairie du Chien, Wisconsin, and boasts nine locations and a workforce of 900 employees. It is owned by private equity firm The Halifax Group, based in Washington, D.C., which completed its investment in Prairie in 2019.
Prairie offers a wide range of packaging, converting, manufacturing and warehousing services for products in a variety of end markets, including home improvement, safety, sanitation and humidity control. Its Nu-Pak division is a USDA- and FDA-certified contract manufacturing and packaging company focused on ready-to-eat food—think packaging services for meat, cheese, peanuts and tree nuts.
Despite COVID-19's headwinds, 2020 was a successful, albeit challenging, year for the manufacturer, which saw strong demand for the company's liquid fill services, safety products and DIY products (such as disinfectants, eye protection and wall hooks, among other products). This organic growth has persisted, according to Scott Lamb, Prairie's CEO.
Management created retention incentive programs for employees to reinforce their value to the company.

Scott Lamb

CEO, Prairie Industries Holdings
"Prairie is on track to deliver around 15 million bottles of liquid fill product in response to the crisis, increasing production by 20 times. In the food business, Prairie has brought approximately 30 new SKUs online in response to shifting consumer demand for more shelf-stable food products," he says. "The company has invested more than $10 million into a major food products production line that became operational in March 2021 to manufacture additional products."
This activity has resulted in 100% job retention for Prairie's employees, thanks to a variety of practices that built operational prudence and employee loyalty. Lamb says the firm's HR staff worked hard to ensure that employees received all available benefits, and any workers required to quarantine were able to retain their previous position or a comparable one.
"The company level-loaded capacity across plants to support staffing needs and employee availability," he says. "Management created retention incentive programs for employees to reinforce their value to the company."
Lamb adds that Prairie "emphasized and enhanced health and safety protocols to ensure that employees knew that our first priority was their well-being, and we continue to compensate our employees at or above market rates."
The company did not make substantial changes to its employee benefit offerings, Lamb says, but it did implement a "minor improvement" to its retirement program. That said, reassuring workers in the time of a global pandemic was paramount. "We provided protection for employee quarantine due to COVID-19 exposure or illness to ensure they would have a job on their return. We also ensured that employees understood that they would receive full benefits despite the ongoing crisis. We felt that reviewing and restating benefits was essential to maintaining a positive work culture and employee satisfaction," says Lamb.
Creating Jobs
Prairie was able to create jobs during this crisis as well.
Thanks to a significant increase in demand from both new and existing customers, Prairie added approximately 500 new positions with plans to open a new facility in the Midwest, which will add at least another 50 jobs.
New positions were created across the organization. "We hired new financial leadership, including a female CFO and a director of finance, to support our growing global business. We also hired several new senior engineers to help lead our solutions design capabilities. We brought on new local plant leadership for our new site in Indianapolis and hundreds of line workers to support the growing demand for our products," says Lamb.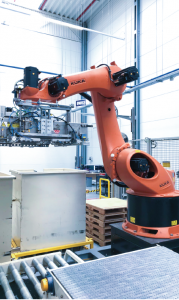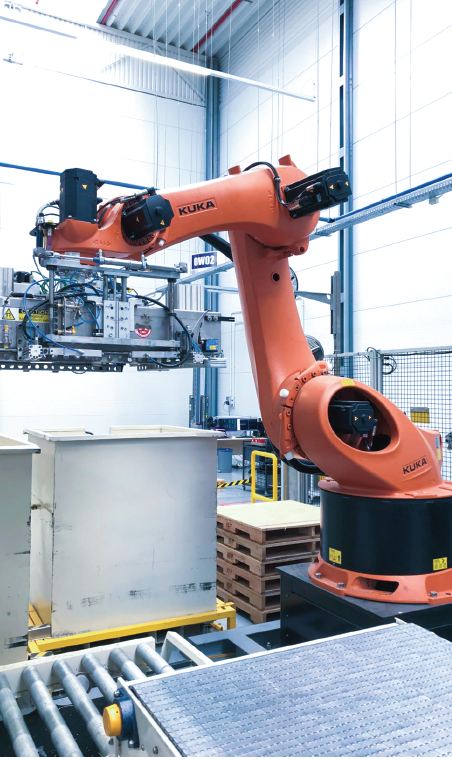 Prairie also looked beyond the U.S. borders for growth. Last November, it acquired the European contract packaging business of Sonoco, a large diversified global packaging company. That business has approximately 2,600 employees and produced net sales of approximately $300 million in 2019. According to a press statement from Sonoco, the divestiture deal for Sonoco Poland Packaging Services was valued at $120 million in cash.
"The acquisition creates one of the largest pure-play co-packaging businesses in the world and firmly positions Prairie as a global contract packaging leader," says Mary Barnett, CFO of Prairie. "Prairie expects that the merger will drive continued organic growth and job creation, through expanding geographic capabilities to our existing customers and offering new product capabilities and end markets for new customers."
The combined company now serves customers in North America, Europe, Africa, the Middle East and parts of Asia.
In 2019, private equity firm The Halifax Group completed an investment to recapitalize Prairie Industries as part of the PE firm's mission to grow lower middle-market businesses with values that range from $50 million to $300 million.
"As consumer product companies continue to outsource their increasingly complex packaging and manufacturing needs, there is a growing demand for the high-quality services offered by Prairie Industries and Nu-Pak," said Scott Plumridge, partner at Halifax, in a press statement. "We believe that this business sets itself apart through its specialized offerings, flexible service model, superior customer service, and best-in-class product quality and food safety."
Along with workforce retention and growth, Prairie also focused on workplace culture over the past year. Among the company's human resources goals for 2020 was to focus on diversity and inclusion (D&I). Post-merger, women make up 40% of the senior management team.
"Prairie is dedicated to a D&I focus in 2021 and beyond and looks forward to continuing the momentum as the company continues to grow and expand," Lamb says.
Asked about how other middle-market companies can increase job growth and retention, Lamb first recommends coordinating human resources across divisions and plants to create more opportunities to utilize existing talent. Second, he suggests rewarding employees in a more timely manner—rather than waiting until the end of the year—to help to keep people motivated and engaged. Finally, companies should hire a star.
"Given the opportunity, companies should make a 'star' hire, even if her or his immediate role may be unclear," Lamb says. "It has been worth the investment for our company."