After Years-Long Decline in Interest, Business Schools Are Writing a New Lesson Plan
As unemployment falls and tuition rises, business schools are being forced to innovate MBA programs in order to bring students into the classroom.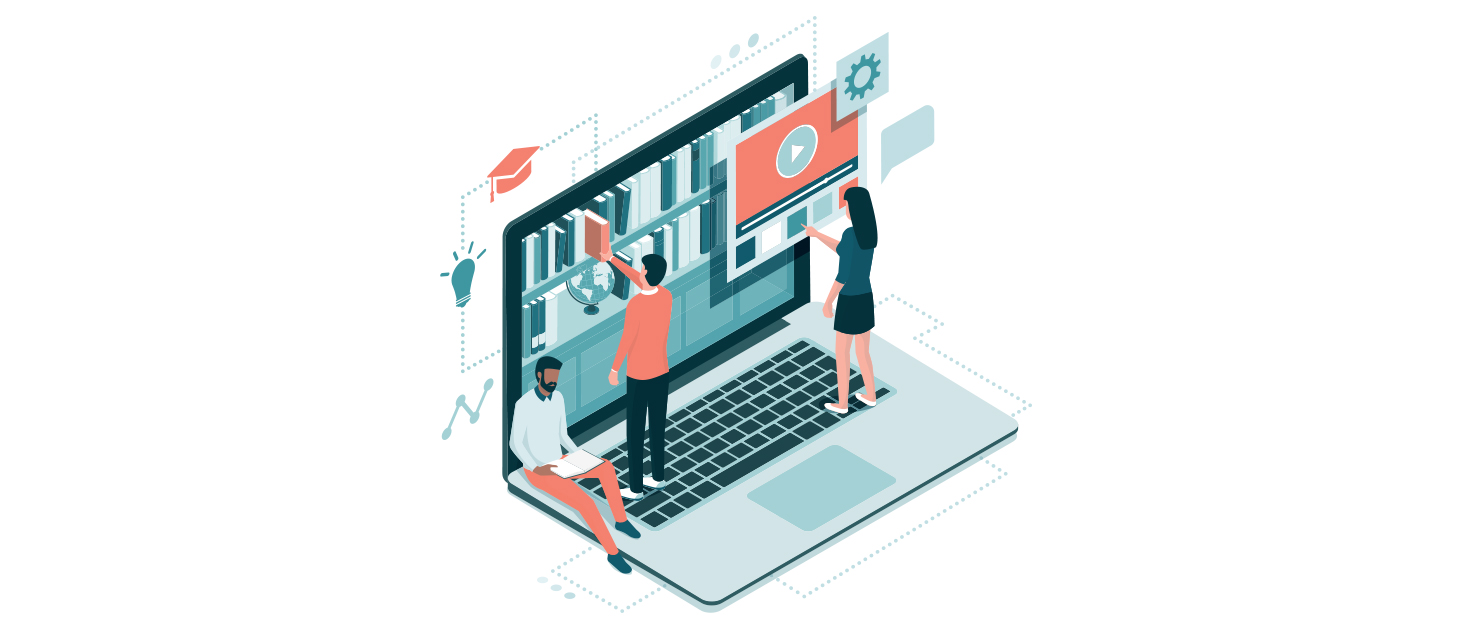 Once considered the primary instrument for professional advancement, graduate business degrees have seen declining student interest despite evidence linking them to higher salaries. In response, universities are adapting their programs for emerging fields and offering cheaper alternatives in an effort to shore up application figures.
For the third year in a row, a majority of full-time two-year graduate business programs in the U.S. reported a decline in applicant volume, dropping 6.6 percent in 2018 from a year earlier, according to a survey published by the Graduate Management Admission Council, a nonprofit that oversees the GMAT admissions exam used by graduate management programs.
In the past, declines mainly impacted small business schools or little-known programs, but now elite institutions are feeling the pinch. While still receiving many more applications than they can accept, schools like Harvard Business School, the nation's top program, saw application volume drop 4.5 percent in 2018 from a year earlier, according to the Wall Street Journal. Stanford's Graduate School of Business slipped 4.6 percent and the University of Pennsylvania's Wharton School, the nation's oldest business school, saw applicant volume slump 6.7 percent.
Contributing to the decline is a decrease in international applicants. According to the GMAC survey, Master of Business Administration programs saw the number of students from outside the United States grow rapidly in the early 2010s and then rapidly decline after 2016. While international participation in some U.S. programs has begun to recover, it has exposed the waning interest in graduate programs among American students, which can be attributed to one primary factor: the economy.
Interest in MBA programs, including part-time programs, runs counter to labor cycles, GMAC data show. As the unemployment rate remains at historic lows, would-be students are choosing to remain in the professional realm, prompting schools to expand their offerings.
Offering Specialization in Emerging Fields
For the majority of graduates, an MBA degree yields significant pay raises. According to a survey conducted by the Wall Street Journal and the Times Higher Education, an MBA can double a graduate's income, particularly when combined with a technology or health care emphasis.
"COMPANIES ARE REACHING A POINT WHERE THEY REQUIRE SOMEONE WITH AN MBA SKILL SET TO CONTINUE GROWING."
LIZA KIRKPATRICK
Senior Director of the Full-Time Career Management Center, Kellogg School of Management, Northwestern University
Liza Kirkpatrick, senior director of the Full-Time Career Management Center at Northwestern University's Kellogg School of Management, says business schools have tried to adapt to the changing demands by offering more courses in emerging fields. "Companies are reaching a point where they require someone with an MBA skill set to continue growing," she says.
Kellogg has seen growth in programs serving specific industries, such as technology and health care. As a result, Northwestern has fared better than its peers. Application volume for its two-year MBA programs declined 2.7 percent in 2018—about half as much as other top programs.
The number of MBA graduates with concentrations in areas like data science and business analytics grew more than 30 percent in 2018, according to the GMAC survey. In addition, a majority of U.S. companies surveyed in 2018 said they planned to hire MBA graduates with data emphases in the future.
Specialized graduate business degrees with greater earning potential have attracted applicants, but they're unlikely to solve schools' waning application volumes, especially as costs continue to rise.
The High Cost of Tuition
Adjusted for inflation, average tuition for undergraduates at public four-year schools has nearly tripled since the 1980s while wages for workers with a four-year college degree have remained virtually constant, according to the College Board's "Trends in College Pricing 2018" report.
The trend for MBA graduates is similar. According to a report from Poets and Quants, which covers business school news, the annual tuition for a master's from Dartmouth College's Tuck School of Business cost about $11,000 in 1985 and graduates could expect a $43,000 salary on average. This tuition-to-salary ratio was roughly the same for other programs at the time, but it has steadily eroded over subsequent decades. Today, tuition at Tuck has increased more than six times to $68,000 per year. Yet the average salary for a graduate has grown less than threefold to $128,000.
If left unchecked, high costs could lead to shrinking enrollment and cascade into a talent shortage in fields like health care management, where the Bureau of Labor Statistics expects demand for talent to increase more than 20 percent over the next decade. A dearth of qualified MBA graduates with health care expertise could upset the operation of clinics, hospitals and research institutions.
"THE WORKPLACE IS CHANGING MORE RAPIDLY TODAY THAN EVER BEFORE AND EMPLOYERS ARE IN NEED OF HIGHLY DEVELOPED TALENT."
ANANT AGARWAL
CEO, edX
Embracing Disruptive Learning Technology
In response to rising program costs, business schools are beginning to bridge the knowledge gap between higher education and the workplace by investing in cheaper alternatives, such as online courses.
Online education programs have been available for decades, but today technology providers and educators are partnering to offer innovative, low-cost options for graduate business education.
In 2016, a nonprofit online learning platform founded by Harvard and MIT called edX launched its Micro- Masters program, a collection of modular graduate-level courses covering a wide range of subjects offered in partnership with top universities.
Students can apply to a participating university offering credit for the MicroMasters program certificate— comparable to a quarter or half of a traditional master's degree, according to edX—and, if accepted, they can pursue an accelerated and less expensive master's.
The cost to enroll in a MicroMasters MBA core curriculum offered through the University of Maryland, for example, is less than $1,500.
Because the modules emphasize career-relevant information, students may not have to earn an entire degree to increase their value to employers, the organization says.
"The workplace is changing more rapidly today than ever before and employers are in need of highly developed talent," said Anant Agarwal, CEO of edX and a professor at MIT, in a press release. "The MicroMasters initiative provides the next level of innovation in learning to address this skills gap by creating a bridge between higher education and industry to create a skillful, successful 21st-century workforce."
This article originally appeared in the March/April 2019 issue of Middle Market Growth. 

Benjamin Glick is ACG Global's marketing and communications associate.