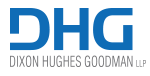 This article is brought to you by DHG Private Equity. It appears in full in the January/February 2016 issue of Middle Market Growth.
---
Danny Meyer startled the restaurant world in October with a dramatic announcement—he was eliminating tipping from all his Union Square Hospitality Group fine dining locations.
Many revolutionary ideas seem obvious in hindsight. This one is being launched against a firmly entrenched practice that defies common sense yet remains the economic foundation for many service sector employees in the United States.
The reaction on op-ed pages was favorable, thanks to Mr. Meyer's sterling reputation among cuisine cognoscenti. Since launching the Union Square Café in 1985, he has consistently been on the forefront of restaurant trends, propelling him to the role of industry statesman.
It is also a campaign years in the making, dating back to Meyer's partnership at Gramercy Tavern with chef Tom Colicchio (whose new Craft restaurant concept has a no-tip lunch). Prior to the public news, the USHG team worked with various industry groups to ensure a smooth launch. […]
---
Randy Schwimmer is senior managing director and head of origination and capital markets at Churchill Asset Management, a credit asset management firm affiliated with TIAA-CREF Asset Management LLC. He is also founder and publisher of The Lead Left, a weekly newsletter about deals and trends in the capital markets.