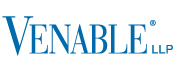 This article is brought to you by Venable LLP.
---
Many of you are aware that on July 10, the Securities and Exchange Commission (SEC) voted to lift the ban on general solicitations or general advertising, as required under the 2012 JOBS Act. What is less known is that at the same meeting, the SEC also approved, by a 3-2 vote, new regulations that could place significant restrictions on the ability of fund advisers to exercise their new ability to advertise. The proposed new rules include:
Pre- and Post-Solicitation Form D Filings.
Fund advisers seeking to do a Rule 506(c) general solicitation would be required to file a Form D no later than 15 calendar days in advance of the first use of a general solicitation. They would also need to file another Form D within 30 days of terminating an offering.
Legends.
Written general solicitation materials used in Rule 506(c) offerings would be required to include legends and other disclosures. In addition, private funds would be required to include a legend disclosing that the securities being offered are not subject to the protections of the Investment Company Act of 1940.
Temporary Submission of General Solicitation Materials.
For approximately two years after enactment, issuers who perform a general solicitation would be required to submit their solicitation materials to the SEC no later than the date they are first used by the issuer. Submission would be via a submissions page on the SEC website, and the materials would not be made available to the public.
---
Scott E. Gluck is an attorney with Venable LLP. He focuses on private equity, federal government affairs and the regulation of financial entities.