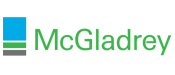 This article is brought to you by McGladrey.
---
McGladrey's 2013 Private Equity Survey finds private equity firms in a state of growth and considerable optimism. The results indicate that firms are increasingly optimistic about their own circumstances and the growth of their portfolios, but remain cautiously optimistic about the economic conditions around them.
This assessment is based on findings of an annual survey of more than 125 private equity executives who lead firms investing in the middle market. McGladrey teamed with SourceMedia this past spring to conduct the independent, third-party survey.
More than 75 percent of respondents were optimistic about the overall growth prospects for their portfolio companies over the next 12 months, and nearly two-thirds reported growth among their portfolio companies compared with the same time as the previous year. Seventy percent were positive about the outlook of the domestic economy and nearly half about the world economy.
The survey also focused on several key operational areas that could potentially derail successful activity if they are not properly assessed and mitigated.
---
Don A. Lipari, CPA, is McGladrey's National Leader of Private Equity Services and the office managing partner of McGladrey's New York office. His expertise spans more than 20 years, bringing a diverse array of financial-sector experience including financial advisement to private equity groups.