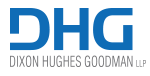 This article is brought to you by DHG Private Equity.
---
Maybe we're getting carried away with the health craze that's sweeping the food industry. But that and other emerging trends are creating a feeding frenzy among corporate and private equity buyers.
Last year, Brynwood Partners picked up Lightlife, which makes soy-based meat substitutes. In June, specialty food manufacturer TreeHouse Foods announced it was buying the nut-and-dried-fruit company Flagstone Foods for a multiple of more than 13 times EV/EBITDA. And there was the belly-buster deal for Hillshire, the producer of Jimmy Dean sausages, finally landed by Tyson for a sizzling $7.7 billion.
Wait, sausages? Shocking disclosure: It's not all about health.
Yes, everyone's obsessed with calories and weight loss. Food companies have responded with a dizzying menu of "natural," "organic," "low-carb," "fat-free," "sugar-free," and "hormone-free" choices, scientifically based or not. Never mind that, as a recent WSJ article pointed out, taking the gluten out of food often removes nutrients as well. Now they tell us.
But along with the "good-for-you" trend, there's the equally powerful and conflicting impulse for cheap, good-tasting stuff. And since 50 percent of Americans earn $45,000 or less, premium-priced snacks and goodies are beyond the economic reach of many consumers.
---
Randy Schwimmer shares his perspectives in MidPoints each issue. A former member of senior management and investment committees for two leading middle-market debt platforms, he is also founder and publisher of The Lead Left, a weekly newsletter about deals and trends in the capital markets.