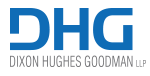 This article is brought to you by DHG Private Equity.
---
Who invented the airplane? Depends what you mean by "invent."
"Birdmen," a new book by historian Lawrence Goldstone, describes how the Wright Brothers became so obsessed with litigating competitors, they neglected critical flight design improvements that would have ensured success. Others forged ahead with better models, draining the Wrights of their resources and sending Wilbur to an early grave.
Successful innovation isn't just about getting there first. It's about meeting market demand.
---
Randy Schwimmer shares his perspectives in MidPoints each issue. A former member of senior management and investment committees for two leading middle-market debt platforms, he is also founder and publisher of The Lead Left, a weekly newsletter about deals and trends in the capital markets.