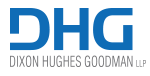 This article is brought to you by DHG Private Equity.
---
After a 10-year journey, the European Space Agency probe Rosetta has finally reached its target. The craft's mission was to land on a comet. It is now circling 67P/Churyumov-Gerasimenko with the goal of hooking onto it by November.
That this astonishing feat got nary a mention in the major U.S. media shows the short shrift Europe gets these days. Another example is the recent kerfuffle on corporate inversions.
In case you've been stranded on a distant planetoid for a few months, a corporate inversion is the term for a foreign merger in which the domicile of the combined entity relocates to a non-U.S. country. Because our 35 percent federal corporate tax rate is the highest of any developed nation, the effect is to dramatically lower the tax bill of the total enterprise.
Depending on your political leaning, inversions are viewed either as smart tax planning or unpatriotic behavior. The latter perspective seems to be holding sway, as the U.S. Treasury in September issued new rules designed to curb the scheme.
---
Randy Schwimmer shares his perspectives in MidPoints each issue. A former member of senior management and investment committees for two leading middle-market debt platforms, he is also founder and publisher of The Lead Left, a weekly newsletter about deals and trends in the capital markets.