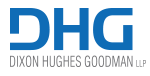 This article is brought to you by DHG Private Equity. It appears in full in the November/December issue of Middle Market Growth.
---
I've always been a passionate fact-finder. From a young age my Christmas list included the annual World Almanac, which I consumed cover to cover. What's the second highest peak in China? K2. How many types of penguins are there? 17. What's the population of Wyoming? 584,153.
My father encouraged my habit. One day he took me out to his car and opened the trunk. There were six boxes filled with the entire set of Encyclopaedia Britannica (1949 edition), leather-bound and gilt-edged. My eight-year-old brain reeled at the undiscovered worlds stored within. I carried the books to my bedroom and reassembled them alphabetically on my bookcase. That was when I discovered my first fact: the penultimate volume—Vol. 23 (Vase-Zygo)—was missing.
Not to spoil the moment, I kept that information secret. In the years of schooling that followed, I made constant use of those tomes, somehow avoiding subjects like Vonnegut and Zoroaster.
In the (spoiler alert!) half-century since that gift, nothing on our planet has changed more than the way we get information. The Internet was the catalyst, affording instant access to all knowledge, right or wrong. Cocktail party arguments that once took weeks to settle see closure in a Googled minute …
---
Randy Schwimmer is senior managing director and head of origination and capital markets at Churchill Asset Management, a credit asset management firm affiliated with TIAA-CREF Asset Management LLC. He is also founder and publisher of The Lead Left, a weekly newsletter about deals and trends in the capital markets.