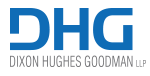 This article is brought to you by DHG Private Equity.
---
Virginia P'an had a dream: to build the premier eco-friendly products company. No naïve millennial, Ms. P'an was the first woman vice president at American Express Bank, the first female adviser to the Hong Kong Stock Exchange and the first female Chinese- American professional on Wall Street.
The road to that dream took a little longer than expected. Her passion to do good, Ms. P'an discovered, didn't lessen the challenge of gaining scale and mass distribution to get her plant-based cups, plates and bowls on retailers' shelves.
But the climate for entrepreneurs like Virginia P'an is changing. Investing in companies with measurable social or environmental impact is adding a conscience to capitalism.
Social impact investing (SII) has its origins as an instrument of protest. Activists boycotted public companies doing business with South Africa during its prolonged period of apartheid. Funds have been urged to divulge their investing activities in alcohol, guns and tobacco. More recently, issues like global warming, renewable energy and poverty have attracted philanthropists and entered the national consciousness.
---
Randy Schwimmer shares his perspectives in MidPoints each issue. A former member of senior management and investment committees for two leading middle-market debt platforms, he is also founder and publisher of The Lead Left, a weekly newsletter about deals and trends in the capital markets.