Small things do add up.
Or so it seems for Patrick Fisher and his growing team at Chicago-based Creation Investments Capital Management. The private equity firm aims to marry healthy investor returns with a social impact mission to provide microloans to the working poor.
In countries such as Sri Lanka, Albania and Mexico, Creation is scooping up small private financial services organizations to fill in the gaps where traditional lenders don't have the inclination to tread— providing needed financing to struggling entrepreneurs.
"Big banks have thought, there's not a lot of money in making a $100 dollar loan because it costs $20 to $50 to make that loan," says Fisher, the firm's 36-year-old founder. "If you do it in a certain model, it's actually very efficient."
---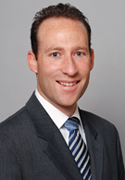 A former banker with JPMorgan, Patrick Fisher founded Creation Investments in 2007. He is responsible for overall management of the firm, including deal generation, due diligence, deal structuring and negotiation, along with fundraising, investor relations and portfolio oversight. His background includes work in international banking and global treasury and trade services.