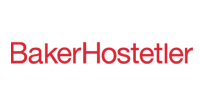 This article is brought to you by BakerHostetler.
---
Using the bankruptcy process to complete distressed M&A transactions remains commonplace, but the use of non-bankruptcy alternatives has grown in recent years. Buyers often favor out-of-court options that include secured party sales under Article 9 of the Uniform Commercial Code, known as the UCC, because they can be consummated quickly and are substantially less expensive.
But buyers beware: Certain claims thought to be avoidable in the context of a bankruptcy sale have become major issues when structuring transactions out of court. Among the most daunting is the treatment of unfunded pension obligations of target companies and the potential for successor liability.
Whether or not a sale can be completed out of court often turns on whether the pension plan at issue is a single-employer or multiemployer plan. While both types are regulated under Title IV of the Employee Retirement Income Security Act, or ERISA, courts and regulators view the potential for successor liability very differently.
The vast majority of cases imposing successor liability on the acquiring entity arise in the multiemployer plan context. Several federal appeals court circuits—including the 2nd, 3rd, and 9th Circuits—have held that a buyer outside bankruptcy can be liable for the unfunded multiemployer pension plan contributions owed by the seller if a high level of business continuity is at stake and the buyer had notice of the liability. Further, the 2nd U.S. Circuit Court of Appeals held that a purchaser of assets in a secured party sale can still be liable for the target company's unpaid or delinquent contributions to a multiemployer plan. Thus, the UCC does not cleanse multiemployer pension obligations.
---
BakerHostetler is a Cleveland-based law firm with more than 900 lawyers who assist clients globally across five core practice groups: litigation, business, employment, intellectual property and tax.