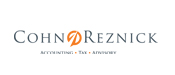 This article is brought to you by CohnReznick.
---
The construction industry and private equity investors have not always seen eye to eye. PE investors have largely avoided the construction sector due to a number of inherent risks, such as the cyclical nature of the business, unmet expectations related to financial requirements of construction firms (e.g., bonding), succession planning and professional management. Construction company owners, meanwhile, have had a longstanding apprehension about outside investors. However, the success of recent deals in the industry, including several led by private equity firm FdG Associates, is proving that private equity and construction companies can indeed build a future together.
Q. Why has private equity lagged in the construction industry?
Matthew Katz: One of the fundamental issues in the industry is people. This is an industry that has often struggled to attract talent with the kind of resumes that private equity firms look for. The businesses that are going to be successful in this market and command the attention of investors—and, ultimately, a reasonable valuation—are those that have made a substantial investment in building talent. Business owners who want to distinguish themselves and stand out from the crowd can do that by ensuring that hiring is based on skills and qualifications and establishing a set of systems, processes, and checks and balances before going to market.
Jack Callahan: I don't think the industry has as positive a perception in the market as it deserves. You only hear about the problems—the contractor who built houses and cut every corner. You're not hearing the story of how much (the construction industry) has done for communities in building roads, bridges, schools and hospitals.
---
CohnReznick is an accounting, tax and advisory firm with over 2,500 employees serving more than 20 different industries. 
FdG Associates is a New York-based private equity investment firm with a focus on recapitalizations and management buyouts of middle-market businesses.
To read the full discussion, visit CohnReznick's website.