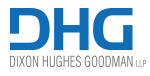 This article is brought to you by DHG Private Equity.
---
Generic drugs were once the pharmaceutical versions of knockoffs: cheap, low quality and unreliable. Not anymore.
From Allegra to Zyrtec, formerly patented meds are not only available for much less than we used to pay, but thanks to the expedited approval process afforded by the 1984 Hatch-Waxman Act, generics account for about 80 percent of all drugs on the market.
Generics also comprise more than 40 percent of the total $300 billion U.S. revenue for major drug manufacturers, significantly more than the $70 billion from generic drug companies alone. All this has resulted in an estimated $1.5 trillion in health care savings for consumers over the past decade or so. That's nothing to sneeze at.
But what's good for buyers is ulcer-inducing for Big Pharma. Blockbuster patents are expiring at a dizzying clip. This year the so-called patent cliff of lost revenue is about $32 billion. And bringing a new drug to market isn't cheap, averaging $2.6 billion; meanwhile, FDA approval can take up to 19 years. With more than 90 percent of drug candidates not making the cut, the cost of failure is punitive.
---
Randy Schwimmer is senior managing director and head of origination and capital markets at Churchill Asset Management, a credit asset management firm affiliated with TIAA-CREF Asset Management LLC. He is also founder and publisher of The Lead Left, a weekly newsletter about deals and trends in the capital markets.